A further 16 hounds have moved onto the three figure mark in a little over the last week, including Doncaster's Mustang Bailey who is now on a century-and-a-half.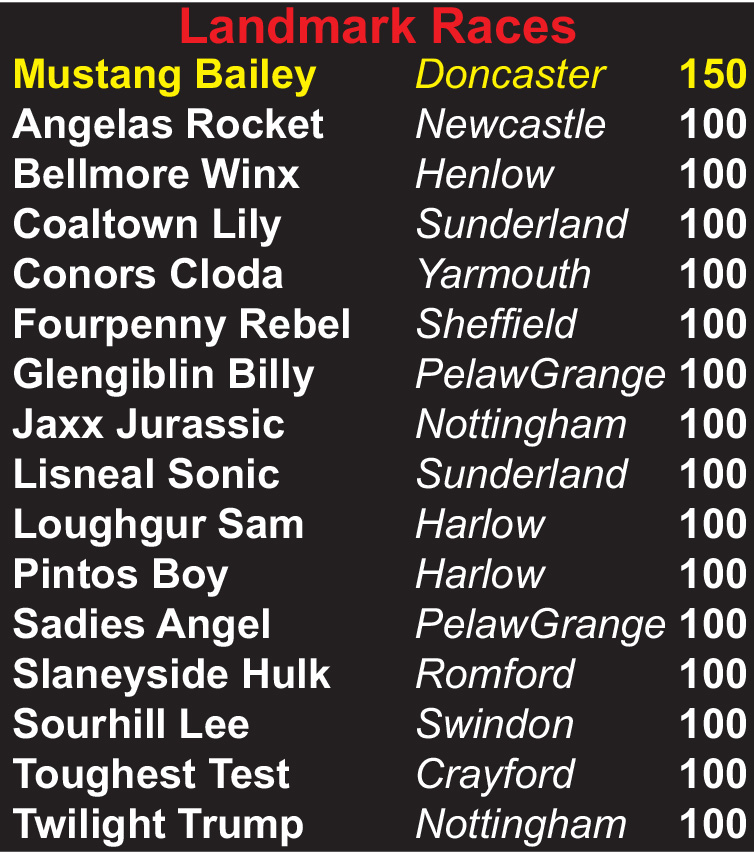 The omens don't look good for Sue Watson's runner who was beaten a distance last time after checking.
He has been a great servant for kennel and track having qualified more than four years ago and is only three months short of his sixth birthday.
Our thanks go to greyhoundstats.co.uk for providing the data.