Mark Pierrepont previews next Sunday's greyhound sale at Hove.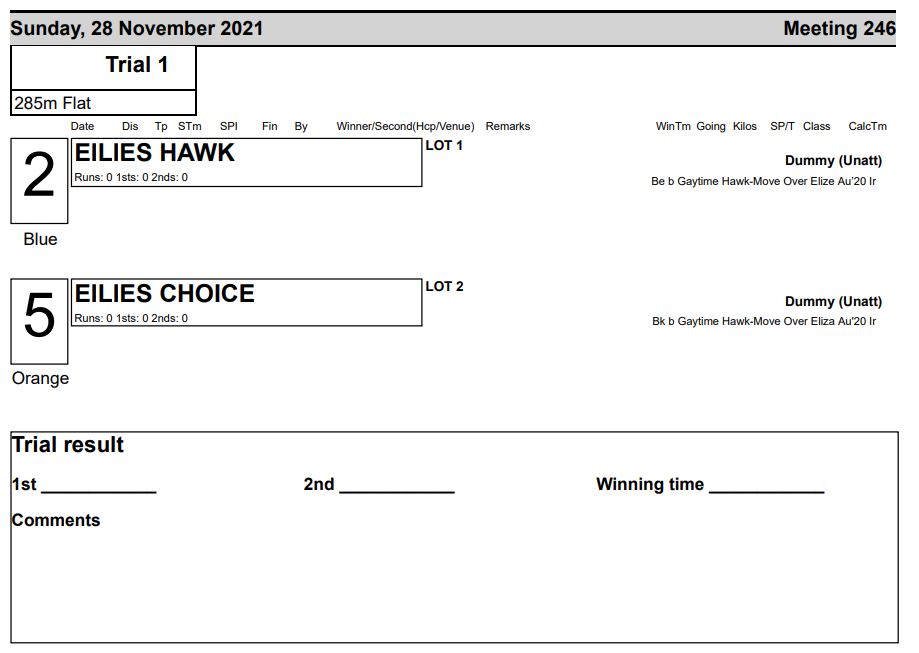 Eilies Hawk – not a single mark on this unraced August 2020 bitch pups' card.  Nicely bred from a dam who won open races on the track and has already produced winners to Good News in her maiden litter.  Hawk's sire Gaytime Hawk has been drastically under used in his stud career so far but has produced the likes of Clona Hawk and Gaytime Milo in a very limited amount of mating's.  Hawk is a lovely blue bitch with her whole career ahead of her and with the hard work of rearing and schooling done is sure to prove a very useful addition to her new connections kennel.
A huge puppy who weighed in for that trial at 93lb and being just a March 2020 pup he can do nothing but improve for many months to come and looks sure to be well suited by galloping circuits such as that of today's venue.  Harry's full sister Magical Mary was the talk of the greyhound racing world when recording a quite sensational 2810 on her career debut around Limerick in August.
RESERVES