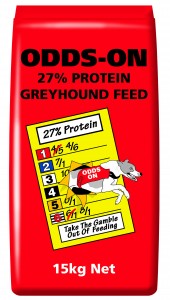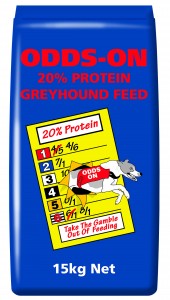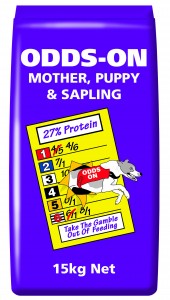 The second biggest race in the Irish calendar the Con & Annie Kirby Final was decided on Saturday. Although Stonepark Leo was not the fastest on the night (Own Spice and Scooby Princess both went quicker), the calibre of the opposition in just his seventh race more than justifies his nomination.
Two interesting points to emerge from the race. Firstly the winner's seeding where he requires trap eight at the start and trap 0 at the bend. Secondly, the final flourish of De Machine on the run-in. His resemblance to Antigua Fire goes beyond their shared dam.
Also on Saturday night, the final of the Supersprint at Cork which went to Dustys Bandit in 17.50. It was the fastest run over course and distance since last November when the same veteran clocked the fastest time of the year. (Jirano Jet clocked the fastest 525 of the year on last night's supporting card – 28.17).
At Shelbourne Park, Newinn Session clocked the fastest time over the Irish Derby course since last year's classic.
Returning to the sprints and the 87lb coursing puppy Ballymac Rule completed his unbeaten run through the confined stake at Tralee. Earlier in the week, West Country solicitor Ray Patterson saw his Skywalker Barry beat a Select Stakes field that included Deerjet Sydney. Over six bends, the Weadick 725 final went in impressive style to Droopys Wyatt, a winner of four of his last five for Robert Gleeson.
Droopys Good was coin toss away from being nominated for last week's POW after a flying debut in a sprint. There was no such debate this week after a flying 28.79 first attempt over four bends. Remember the name! Look out too for the first 325 yard race at the track which was staged this week.
Another for the notebook, puppy Broke With Hope, a 28.79 winner at Youghal when the next quickest winner in the week clocked 29.08.
| | | | |
| --- | --- | --- | --- |
| CLONMEL | 28.88 | SIMPLY A BREEZE | (Definate Opinion-Soho Ark, Oct 19) |
| CURRAHEEN PARK | 17.58 | SEOMRA NATE | (Definate Opinion-Ballymac Razzler, Jun 18) |
| DUNDALK | 28.97 | ILLNOTBEBACK | (Droopys Sydney-Shirocco Star, Sep 19) |
| ENNISCORTHY | 31.82 | STRICTLY FLOW | (Kingsmill Messi-Kingsmill Flow, Jun 18) |
| GALWAY | 28.63 | DROMBEG DREAM | (Rio Quattro-Honeypound Chick, Aug 17) |
| KILKENNY | 41.18 | RIPLEY LAD | (Droopys Cain-Fork Lightning, Jul 17) |
| LIMERICK | 28.08 | EXPLOSIVE BOY | (Good News-Delightful Girl, Apr 19) |
| MULLINGAR | 29.16 | KEMENTARI | (Taylors Sky-Angelisa, Aug 18) |
| NEWBRIDGE | 17.49 | CASTLEHILL BEST | (Ballymac Best-Castlehill Biddy, Jun 19) |
| SHELBOURNE PARK | 32.38 | BALLYMAC WILD | (Vulturi-Ballymac Breeze, Jul 18) |
|   | 18.41 | BRODYS MAGIC | (Droopys Cain-Kilgowan Kiwi, Nov 17) |
| THURLES | 29.61 | RAILTEEN DARA | (Laughil Blake-Stuckeybawn, Jul 18) |
| TRALEE | 17.54 | BALLYMAC RULE | (Newinn Wonder-Ballymac Town, Jun 19) |
| WATERFORD | 28.18 | DEERJET SYDNEY | (Droopys Sydney-Madgies Wish, Jun 18) |
| YOUGHAL | 29.11 | DOWER PUDSY | (Droopys Jet-Croom Bells, Jun 19) |