Derby sponsors Star Sports are reporting healthy business both on their ante post market and on Saturday's second round.
Spokesman Martin 'Lofty' Chapman said: "There has been good money for Glengar Bale, both ante post, from 14-1 into 12s and now 11s, and also on Saturday night where he has been backed in from 4-5 to 8-11.
"There has also been some decent interest in Deerjet Sydney, though I am prepared to go after him. He needs another crash break and at even money we will take our chance. I actually having a sneaking feeling for Sparta Master in there.
"Overall, Deanridge Rapid remains our biggest loser followed by Blue Tick George who were both well back earlier in the year, though had the Derby taken place in June, I understand that George wouldn't have been in it.
"Overall business has been good. We have taken more bets than usual at the front of the market, and although we have missed out on-course – there was reasonable money last Friday, but very little last Saturday in the restaurant – at least the event is taking place."
In case you missed them
Reviews of Friday and Saturday nights
Derby thoughts – Nathan Corden, Pat Buckley, Lofty
Derby thoughts – Graham Holland
Best Saturday night odds – all firms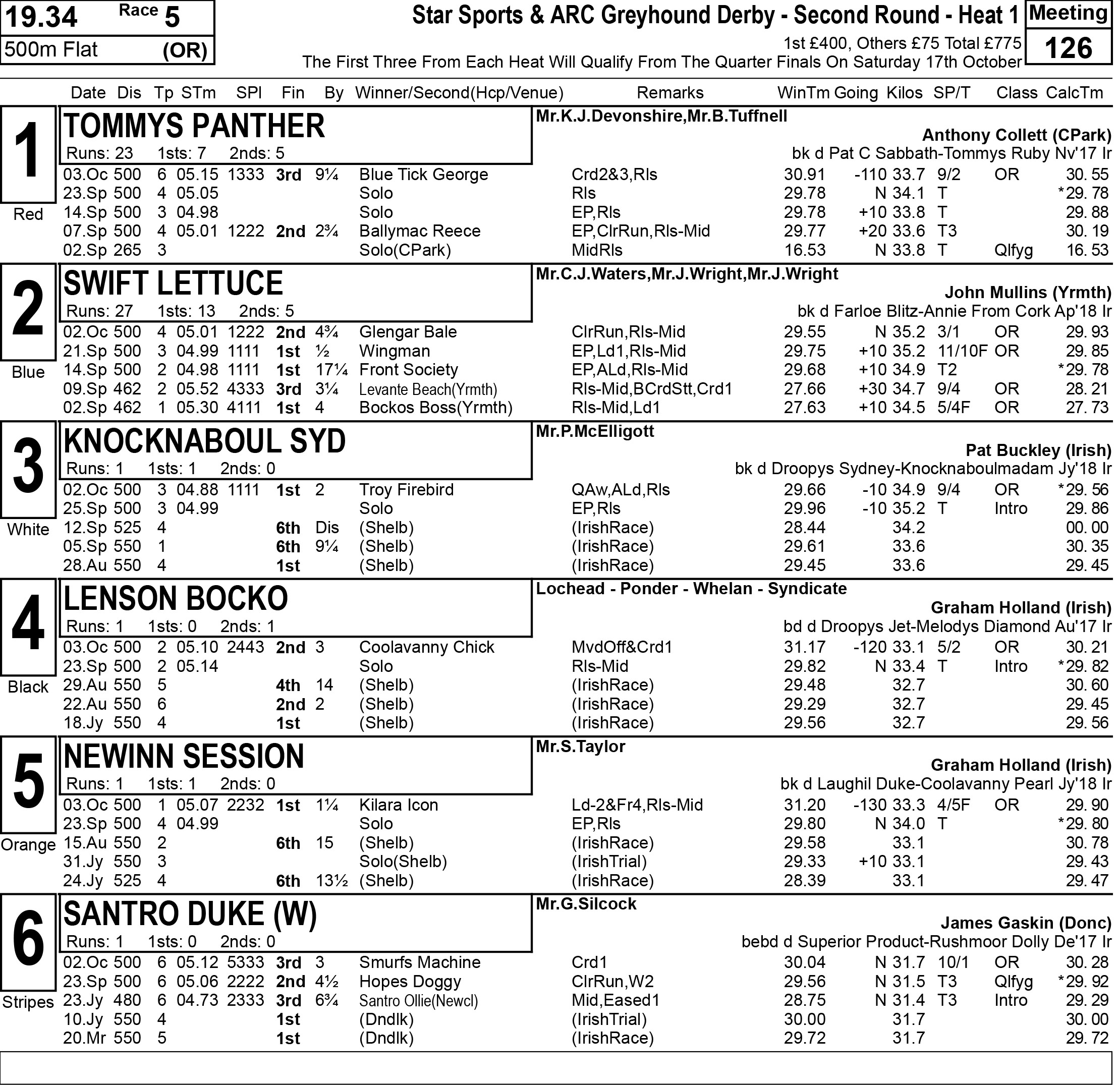 6-4 Newinn Session, 5-2 Lenson Bocko, 11-4 Knocknaboul Syd, 11-1 Swift Lettuce, 14-1 Tommys Panther, 33-1 Santro Duke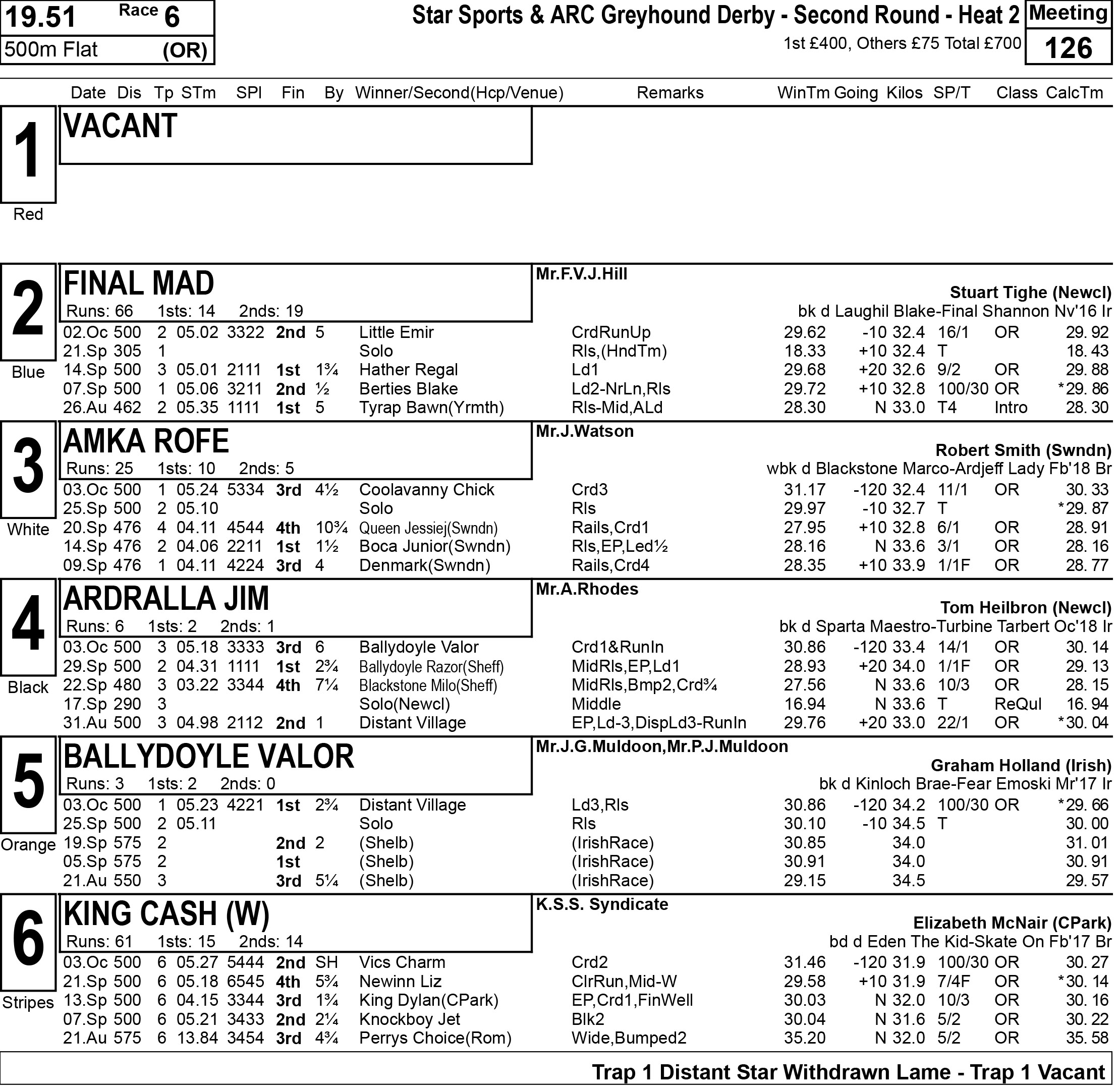 8-11 Ballydoyle Valor, 11-2 King Cash, 6-1 Final Mad, 7-1 Ardralla Jim, 8-1 Amka Rofe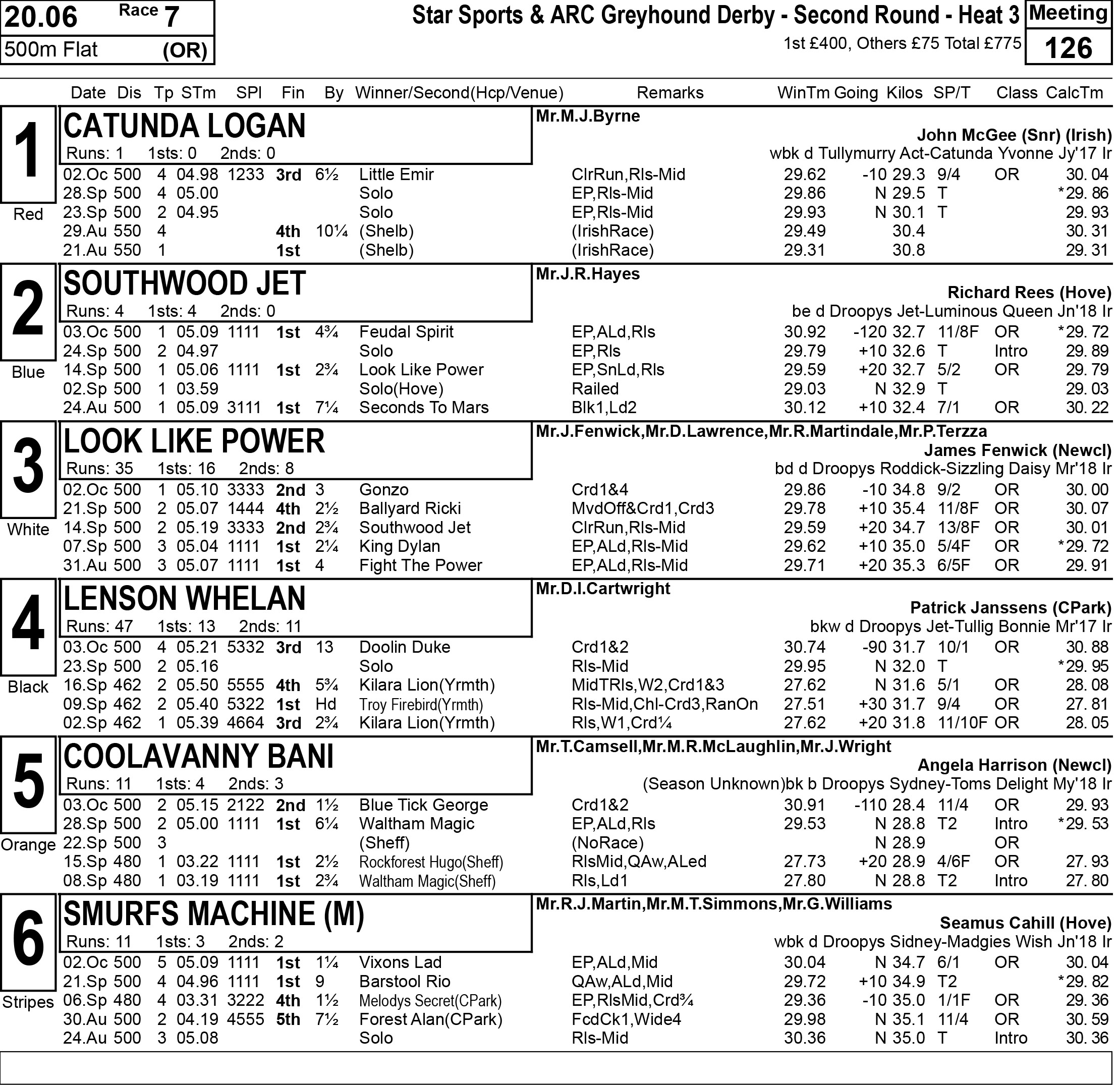 13-8 Southwood Jet, 10-3 Catunda Logan, 4-1 Smurfs Machine, Coolavanny Banni, 10-1 Look Like Power, 14-1 Lenson Whelan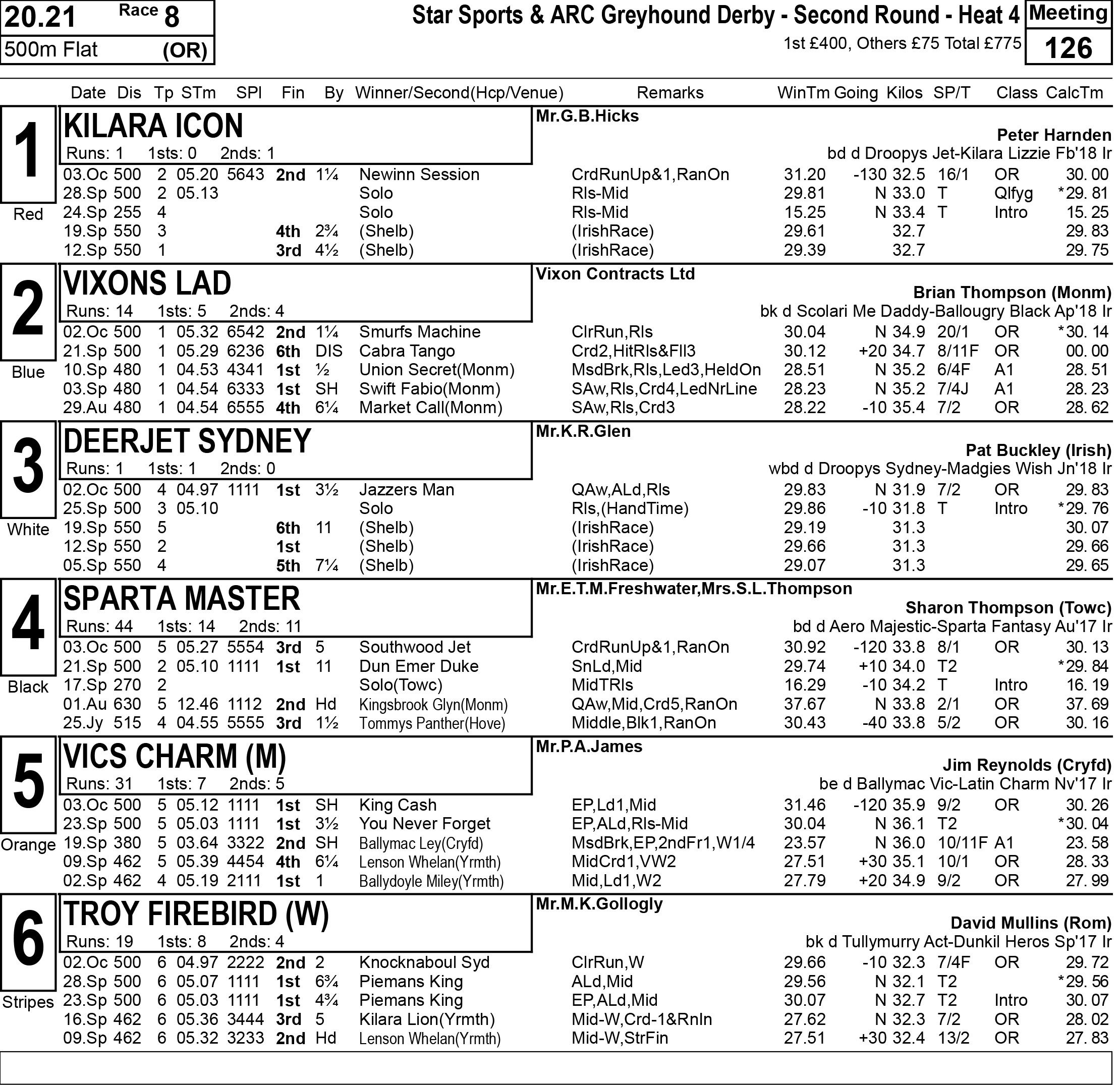 5-4 Deerjet Sydney, 7-2 Troy Firebird, Kilara Icon, 6-1 Sparta Master, 14-1 Vics Charm, 25-1 Vixons Lad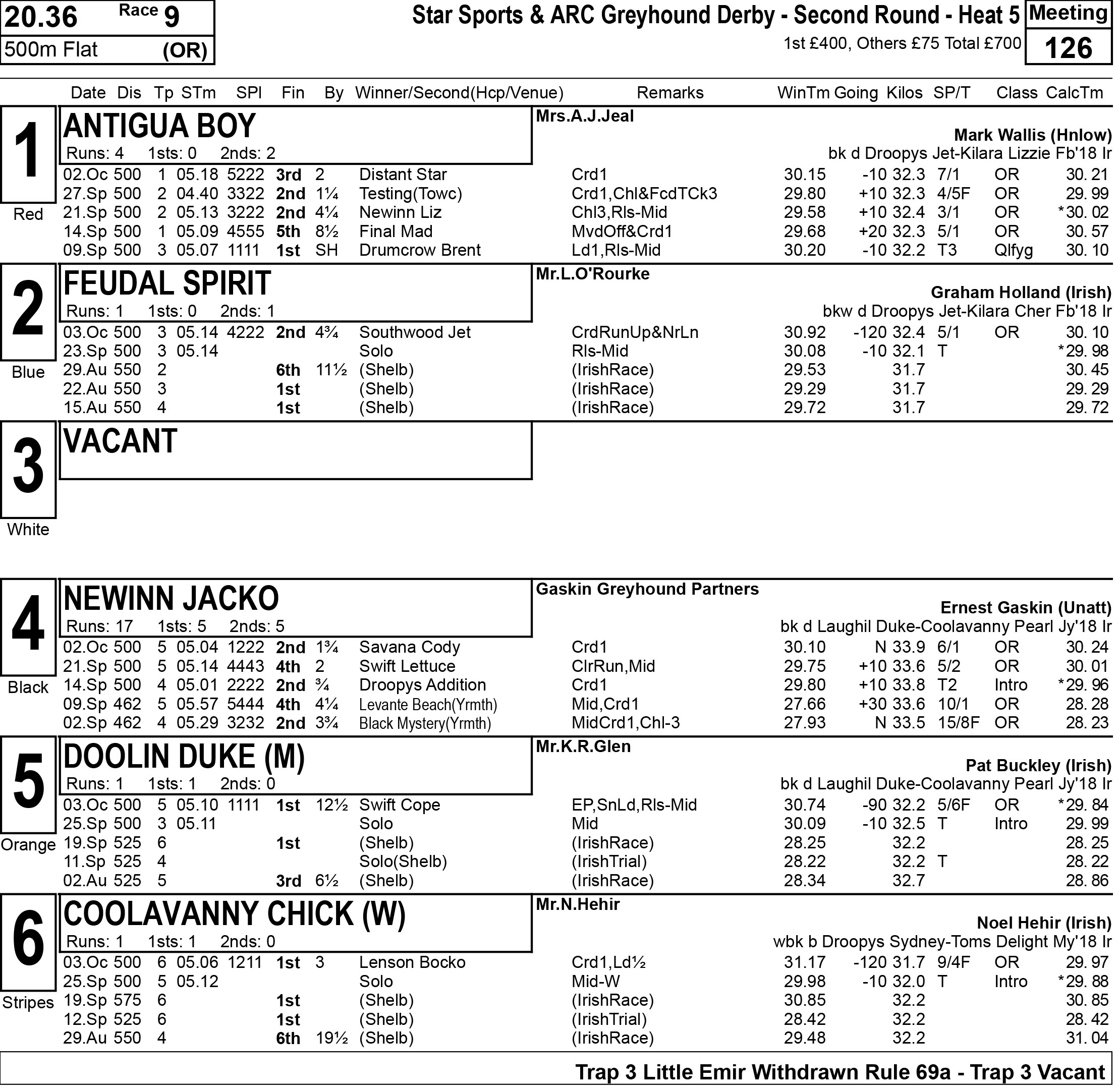 11-8 Doolin Duke, 7-4 Coolavanny Chick, 7-2 Feudal Spirit, 9-1 Newinn Jacko, 16-1 Antigua Boy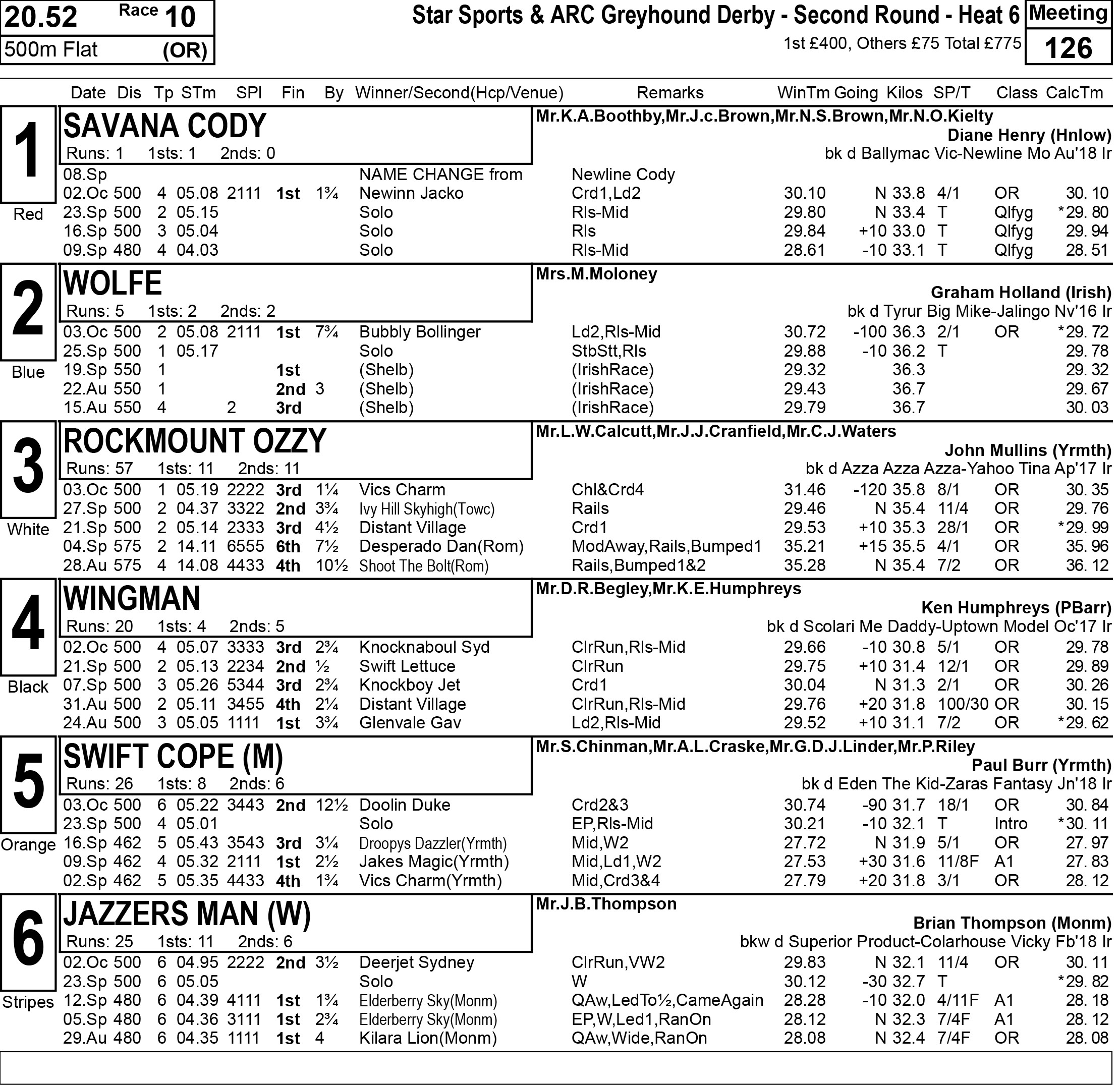 4-6 Wolfe, 4-1 Savana Cody, 5-1 Jazzers Man, 9-1 Wingman, 25-1 Rockmount Ozzy, 28-1 Swift Cope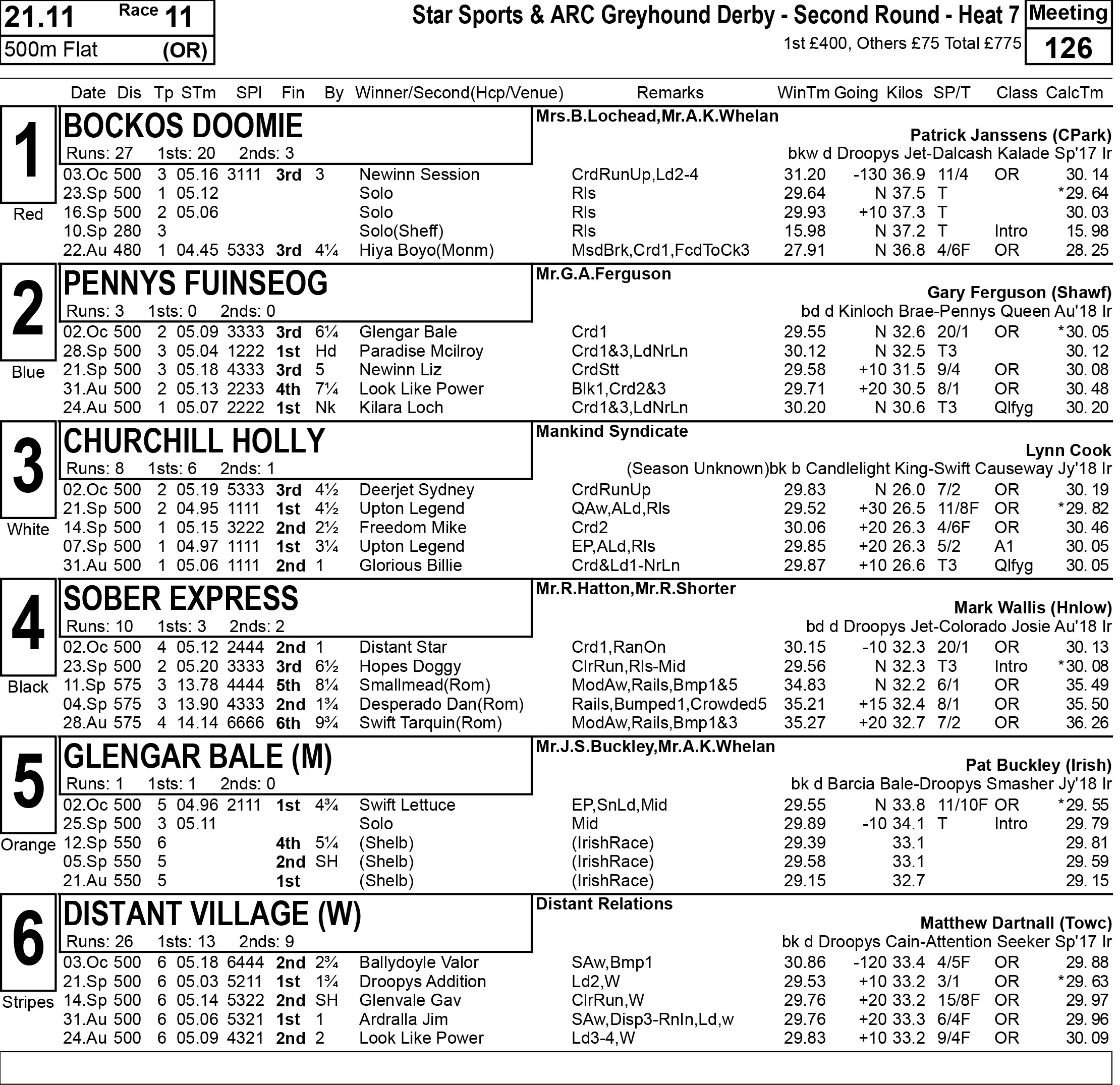 8-11 Glengar Bale, 11-4 Bockos Doomie, 7-2 Distant Village, 9-1 Churchill Holly, 25-1 Sober Express, 50-1 Pennys Fuinseog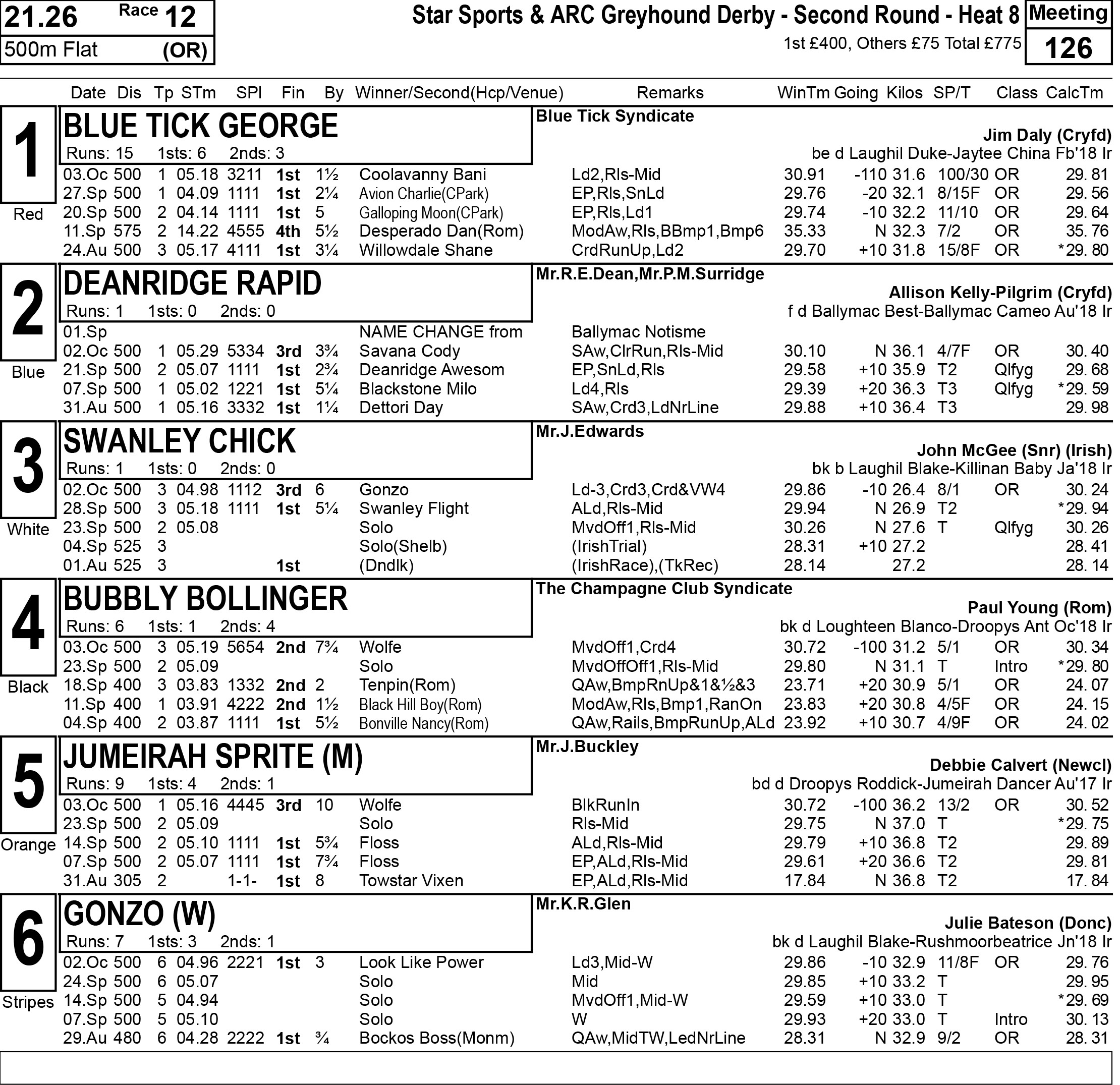 5-4 Gonzo, 11-4 Blue Tick George, 11-2 Deanridge Rapid, 15-2 Bubbly Bolliner, 9-1 Deanridge Sprite, 12-1 Swanley Chick