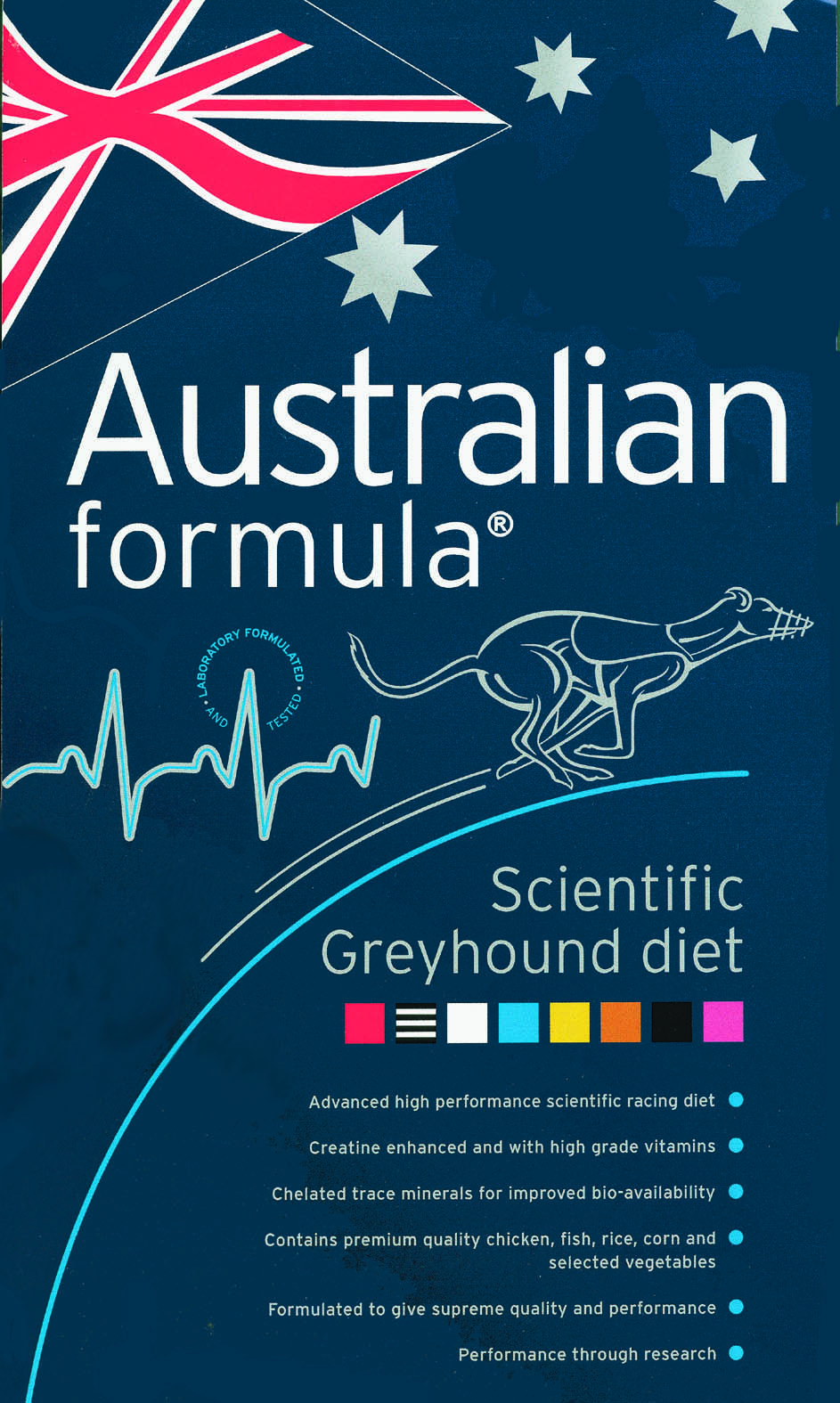 The weather is warm and the tracks are chances of fast time and injuries are rising in equal measure.
Only one place to start the track, the Henlow 428m clock for Queen Adele. John Lambe's British bred was completing a five-timer when going one spot inside Blackrose June's previous best.
There seems to be an affinity between the litter and the Bedfordshire circuit with litter sister Queen Anna being the 277m record holder and brother King Elvis winning the Henlow Derby. (His best of 27.11 is 13 spots outside Forest Chunk's 460m clock).
Three of the five mentioned are British bred including Belle Vue's Sparkyjack who was lowering his own previous best and Patrick Janessens' Affleck Bolt who was only 23 spots outside Touch Tackle's 642m clock at Central Park.
| | | | |
| --- | --- | --- | --- |
| BELLE VUE |   |   |   |
| 260 | SPARKYJACK | (Leamaneigh Turbo-Droopys Hilton) | 15.04 |
| 470 | SWIFT BARBIE | (Makeshift-Swift Pacquaiao) | 27.53 |
| 590 | DOONANE EMERALD | (Razldazl George-Donanes Facebook) | 35.71 |
| CENTRAL PARK |   |   |   |
| 265 | BALLYBRAZIL ZEBO | (Droopys Jet-Droopys Malaga) | 16.26 |
| 450 | KING BOWIE | (Tullymurry Act-Shirocco Star) | 27.55 |
| | SNOWDON BOLT | (Shaneboy Spencer-Uptown Hawk) | 27.55 |
| 480 | KING EDEN | (Droopys Scolari-Shaws Dilemma) | 28.59 |
| 500 | KING EDEN | (Droopys Scolari-Shaws Dilemma) | 29.82 |
| 642 | AFFLECK BOLT | (Kinloch Brae-Ardrine Lunar) | 39.67 |
| 480H | RAZLDALZ RAIDIO | (Razldazl Rioga-Razldazl Marilyn) | 29.37 |
| CRAYFORD |   |   |   |
| 380 | BRINKLEYS POET | (Scolari Me Daddy-Kilara Lizzie) | 22.85 |
| 540 | DROOPYS EDGE | (Droopys Nidge-Droopys Loner) | 33.35 |
| 714 | SHOTGUN BULLET | (Kinloch Brae-Wining Impact) | 44.95 |
| 874 | SLIPPY MASKA | (Kinloch Brae-Mays Maska) | 56.04 |
| 380H | SWIFT ASBOLOS | (Godsend-Swift Salt) | 23.42 |
| 540H | SWIFT ASBOLOS | (Godsend-Swift Salt) | 33.91 |
| DONCASTER |   |   |   |
| 275 | AFFANE PARTY | (Sparta Maestro-Affane Katie) | 16.78 |
| 450 | HEADFORD JOHNNY | (Superior Product-Aero Aviva) | 27.30 |
| 483 | LIGHTFOOT KING | (Candlelight King-Droopys Knox) | 28.93 |
| 661 | ROXHOLME POPPY | (Aero Majestic-Pookies Sophie) | 41.21 |
| HARLOW |   |   |   |
| 238 | LEMON DIAMOND | (Ja Mann-Lemon Mel) | 14.61 |
| 415 | BAR THE WARRIOR | (Chenzou BoyGengall Beauty) | 25.59 |
| 592 | LOGGIES ROSIE | (Godsend-Mays Maska) | 36.85 |
| HENLOW |   |   |   |
| 277 | QUIVERS BLISS | (Skywalker Puma-Quivers Point) | 16.53 |
| 428 | QUEEN ADELE | (Tullymurry Act-Skate On) | 25.33 |
| 460 | HEADFORD OCTANE | (Iso Octane-Tyrur Tulisa) | 27.16 |
| 550 | ROSWELL ROMANOV | (Quail Hollow-Kranky Leona) | 32.86 |
| HOVE |   |   |   |
| 285 | KILMORE LEMON | (Taylors Sky-Lemon Lucy) | 16.05 |
| 475 | AWAY SHELLY | (Droopys Jet-Danielles Shelly) | 27.43 |
| 515 | KING TURBO | (Leamaneigh Turbo-Wee Tiger Tots) | 29.52 |
| 695 | CLARES KYLETAUN | (Ballyana Foxtrot-Lughill Marie) | 41.05 |
| 740 | SPIRIT JULIETTE | (Romeo Recruit-Droopys Topaz) | 45.29 |
| 515H | RAZLDALZ RAIDIO | (Razldazl Rioga-Razldazl Marilyn) | 30.09 |
| KINSLEY |   |   |   |
| 268 | ROXHOLME HAT | (Ballymac Vic-Emma Honey) | 15.79 |
| 462 | BRINKLEYS POET | (Scolari Me Daddy-Kilara Lizzie) | 26.95 |
| 650 | RIDGEDALE MAX | (Taylors Sky-Ridgedale Look) | 39.75 |
| MONMORE  GREEN |   |   |   |
| 264 | AFFANE PARTY | (Sparta Maestro-Affane Katie) | 15.21 |
| 415 | DOWER FOR GOLD | (Zero Ten-Brickfield Lee) | 24.42 |
| 480 | RISING BRANDY | (Taylors Sky-Badminton Girl) | 27.82 |
| 630 | DROOPYS MARTIAL | (Droopys Cane-Droopys Loner) | 37.51 |
| 684 | BONZOS BULLET | (Vans Escalade-Lacken Sylvia) | 40.97 |
| NEWCASTLE |   |   |   |
| 290 | BALLYMAC SEXTON | (Ace Hi Rumble-Ballymac Sasha) | 16.69 |
| 480 | CAPPOQUIN AL | (Tyrur Sugar Ray-Rising Pearl) | 28.42 |
| | DROOPYS VERVE | (Loughteen Blanco-Droopys Cyclone) | 28.42 |
| 640 | BRAMBLE RAFA | (Sh Avatar-Swift Palmer) | 38.76 |
| NOTTINGHAM |   |   |   |
| 255 | DERBY BLAKE | (Laughil Blake-Gold Supreme) | 14.95 |
| 305 | NEWLAWN ADAM | (Ballymac Vic-Gurrane Princess) | 17.55 |
| 480 | NEWINN SHADOW | (Kinloch Brae-Newinn Expert) | 28.11 |
| 500 | DROOPYS EXPERT | (Greenwell Hawk-Droopys Rhiona) | 29.28 |
| 680 | BOYLESPORTS STAR | (Razldazl Billy-Razldazl Marilyn) | 41.21 |
| 730 | NANNY CAKES | (Kinloch Brae-Ardera Diana) | 44.34 |
| 905 | SLIPPY MASKA | (Kinloch Brae-Maska) | 47.00 |
| PELAW GRANGE |   |   |   |
| 245 | BLUEREEF CRUISER | (Shaneboy Lee-Voltair Star) | 14.59 |
| 435 | CONORPASS SAILOR | (Mall Brandy-Bower Marnie) | 25.80 |
| 590 | DUTCHYS REIDY | (Kinloch Brae-Amber Bound) | 36.56 |
| PERRY BARR |   |   |   |
| 275 | REVILO ALEX | (Jordansoilutions-Avas Castle) | 16.12 |
| 480 | QUIVERS SCOLIE | (Droopys Scolari-Quivers Point) | 28.42 |
| 660 | SWIFT COREY | (Kinloch Brae-Swift Maidora) | 41.51 |
| PETERBOROUGH |   |   |   |
| 250 | PUKKA BULLET | (Razldazl Jaykay-Colorado Lauren) | 14.87 |
| 435 | CRACKER JOKE | (Droopys Scolari-Mohane Patient) | 25.82 |
| 620 | SENSUAL | (Tyrur Sugar Ray-Sequential) | 38.23 |
| POOLE |   |   |   |
| 250 | LOGGIES ROCKY | (Ace Hi Rumble-Gaytime Grettie) | 14.90 |
| 450 | CLASH | (Tullymurry Act-Dynamic Trend) | 26.31 |
| 640 | CLARES KYLETAUN | (Ballyana Foxtrot-Lughill Marie) | 38.56 |
| ROMFORD |   |   |   |
| 225 | CHOPCHOP HOPE | (Ballymac Vic-Auntie) | 13.28 |
| 400 | CHOPCHOP STEVE | (Makeshift-Kenny Girl) | 23.61 |
| 575 | MURRYS ACT | (Tullymurry Act-Brave Maeve) | 34.83 |
| 750 | MAIREADS IVY | (Hondo Black-Winning Impact) | 46.71 |
| 925 | SLIPPY MASKA | (Kinloch Brae-Mays Maska) | 60.48 |
| SHAWFIELD |   |   |   |
| 300 | BALLYMAC HEALY | (Drumcrow Obama-Coolavanny Gem) | 18.63 |
| 480 | THE OTHER REG | (Razdazl Jayfkay-The Other Peach) | 28.87 |
| 500 | FARLOE FALCON | (Hondo Black-Fridays Grove) | 30.50 |
| 670 | ASHBANK GEORDIE | (Paradise Madison-Rackethall Diva) | 42.29 |
| SHEFFIELD |   |   |   |
| 280 | AFFANE PARTY | (Sparta Maestro-Affane Katie) | 15.73 |
| 480 | CANDLELIGH FIRE | (Ballymac Vic-Droopys Peaches) | 27.56 |
| 500 | DOROTAS WOO HOO | (Ballymac Vic-Droopys Danneel) | 28.73 |
| 660 | HUARACHE MADISON | (Paradise Madison-Highview Gale) | 38.87 |
| 720 | MAYSSPECIALTIARA | (Crash-Global Liberty) | 43.45 |
| 934 | SLIPPY MASKA | (Kinloch Brae-Mays Maska) | 57.10 |
| 500H | RAZLDALZ RAIDIO | (Razldazl Rioga-Razldazl Marilyn) | 29.53 |
| SUNDERLAND |   |   |   |
| 261 | PRECISELY | (Droopys Scolari-Ballymac Scarlet) | 15.73 |
| 450 | GLEBE HORSE | (Tullymurry Act-Glebe Flyer) | 26.98 |
| 640 | DINNINGTON LADY | (Pinpoint Maxi-Lady Script) | 39.80 |
| SWINDON |   |   |   |
| 285 | MAGICAL THEO | (Definate Opinion-Ms Firecracker) | 16.34 |
| 480 | DRUMCROW DARCY | (Aero Majestic-Drumcrow Ellie) | 28.73 |
| 509 | TOMMYS APPROACH | (Godsend-Loughlea Rosie) | 30.07 |
| 685 | MORETON MADRAS | (Kinloch Brae-Precious Story) | 41.72 |
| TOWCESTER |   |   |   |
| 260 | AFFANE PARTY | (Sparta Maestro-Affane Katie) | 15.01 |
| 480 | KING TURBO | (Leamaneigh Turbo-Wee Tiger Tots) | 27.92 |
| 500 | DROOPYS VERVE | (Loughteen Blanc0-Droopys Cyclone) | 28.76 |
| 686 | RIDGEDALE MAX | (Taylors Sky-Ridgedale Look) | 41.28 |
| 906 | MAYSDREAMCATCHER | (Kinloch Brae-Mays Maska) | 55.91 |
| 480H | LENSON WILSON | (Scolari Me Daddy-Kilduff Kerry) | 28.40 |
| YARMOUTH |   |   |   |
| 277 | TYRUR BUBBLES | (Makeshift-Tyrur Quevega) | 16.36 |
| 462 | OH YESYESYES | (Iso Octane-Swift Salt) | 27.75 |
| 659 | DROOPYS EAGER | (Greenwell Hawk-Droopys Orelans) | 40.90 |
| 843 | TULLYMURRY BEECH | (Westmead Hawk-Martinstown Rose) | 55.12 |