Kevin Hutton retained the 2016 Chelsea Glass Trainers Championship in a style reminiscent of Liverpool FC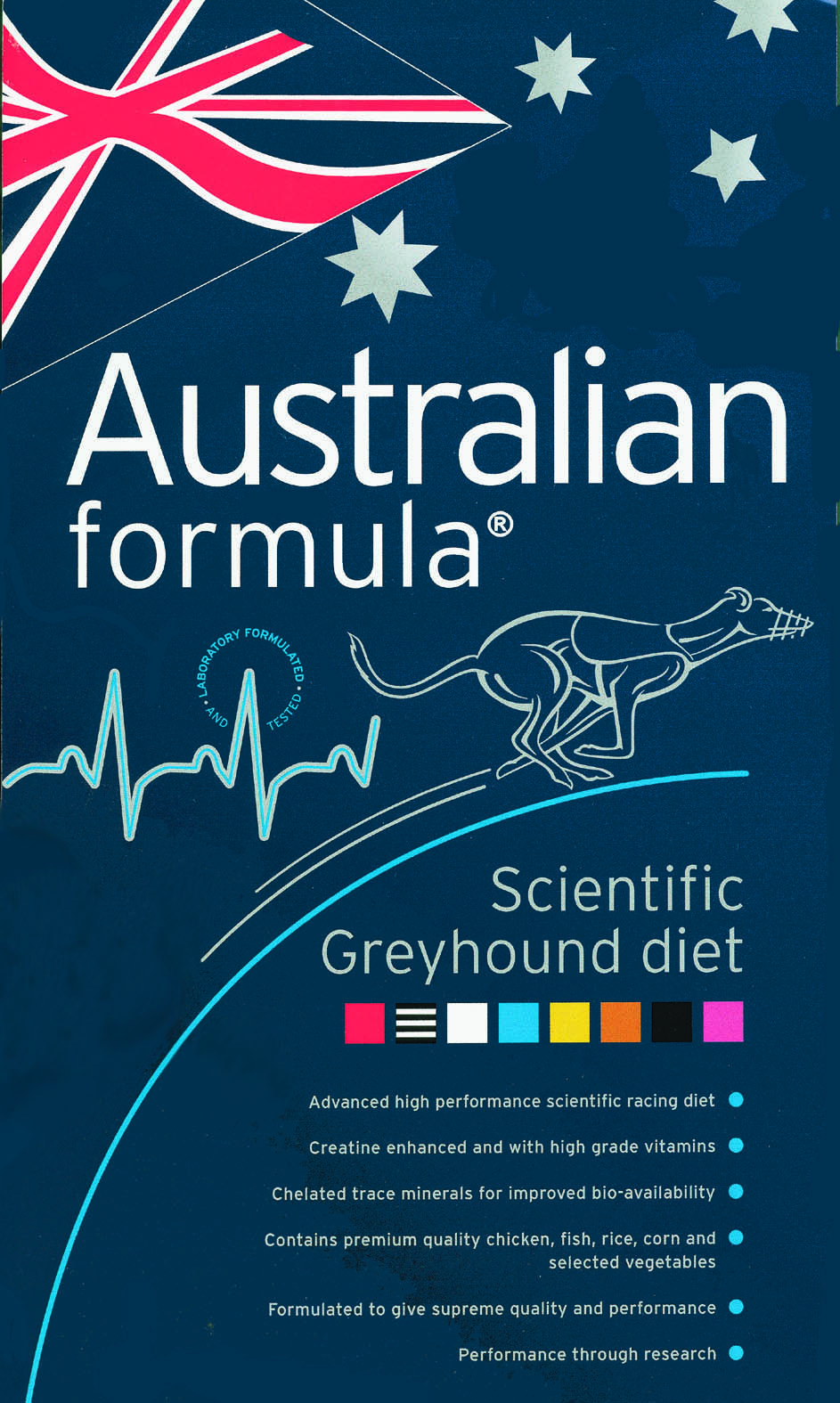 winning the league in the 1980s writes Floyd Amphlett.
The writing was on the wall as Hutton's  Romford Puppy Cup runner-up Willie Whitesocks (9-2) backed up his trainer's assertion that he had wintered well when landing the first heat. He caught Mark Wallis' favourite Clondoty Alex on the run-in for a 29.02 victory.
The rest were already playing catch-up as Hutton's Dorotas Star (11-10f) confirmed her excellent preparatory form in heat two with a 30.01, near two length win over Aijo Legalbeagle.
The night's shortest priced favourite, and Hutton's confident banker Glenanore Ace (4-9f) made a meal of winning the sprint but clearly had several levels of class to spare as he came from behind to win in 16.25.
In footballing terms 'it was all over by Christmas.'
Not only was Big Kev on a maximum, his arch nemesis Mark Wallis was someway back in the pack.
30-Kevin Hutton, 15-Seamus Cahill, 14-Paul Young, 12-Mark Wallis, 7-Hayley Keightley, 6-Dean Childs
That stranglehold was almost increased in the 642m fourth heat as Memphis Mafia – the 5-2fav despite his handler's moderate assessment of his chances – was short head by Paul Young's nap of the night, Millwards Master (40.06).
Mark Wallis had predicted that he expected to be in arrears at halfway and the late flourish appeared to be underway when Ballymac Shirley produced the performance of the evening to beat Forest Twilight in a superb 28.73 for the 480 metres.
Both kennels will have been thrilled with the performance of their ladies as Forest Sara (Hutton) was finally beaten at Sittingbourne.
With five legs gone the scores read: 40 Kevin Hutton, 25 Mark Wallis, Paul Young, 18 Seamus Cahill,16 Dean Childs, Hayley Keightley.
Could Wallis do a 'Hutton'?
For probably 60 metres, that appeared a possibility as Wallis' Roswell Iceman popped out in front on the next 500 metre race only to find Ballymac Brogan on his outside. Like two Formula One cars they hit the bend to together and headed towards the crash barriers.
The appropriately named On Alert "the most improved greyhound in training" needed no second invitation and hit a first maximum for the Welsh first lady Mrs Keightley.
Iceman ran on for fourth with, crucially, Kevin Hutton's Jet Stream Sound a place in front of him.
The odds on Kevin Hutton were now slightly shorter than Ricky Holloway being invited to the GBGB Christmas party, but there was one potential way back. If Billys Bullet was to win the 708m seventh heat, and Swanalona Diva was to come into season. . .between races. . .
But enter Fernbay Roller for a Jamie Vardy moment. The former Swindon A2 runner was clearly unaware that he did not carry the confidence of owners, trainers or punters, and just destroyed the field from the front.
The Seamus Cahill trained 10-1 chance had nearly four lengths to spare over Swansalona Diva at the split and just under three over the 'late show' reserve Droopys Tamera when clocking 43.88. Diva and Bullet, the heralded stars of the show finished third and fourth respectively.
NOTE WELL!! Fizzypop Buddy's 'fastest of 2015' was 44.25.
After the last minute euphoria of Kevin Hutton's 2015 victory, the 2016 moment of truth was akin to winning the league on the cold Tuesday night drawing away to Aston Villa.
Gentle giant Hutton, who had disappeared to the loneliest place in Kent, the Sittingbourne far side, to watch the seventh leg, was tracked down by a TV crew and accepted the victory with typical humility and style.
The comparative dead rubber of the final heat saw a game performance from Southfield Jock who defied his trainer's low beat assessment of his chances and fitness when rallying from a slow break to beat Millwards Whitey in 29.07.
3-1jt Domino Storm, had sadly fulfilled her handler's fears when narrowly failing to get across the Cahill runner from a dire draw, and would finish fourth, one place behind Hutton's Jet Stream Jack.
Final scores: 53 Kevin Hutton, 40 Seamus Cahill, 38 Paul Young, 33 Mark Wallis, 31 Dean Childs, 29 Hayley Keightley.