Britain's biggest greyhound owner has experienced every form of luck starting with 'bad' moving all the way to 'no'. But he made the most of what fortune came his way as Savana Eruption landed the GAIN Greyhound Nutrition Three Steps To Victory Final at Sheffield.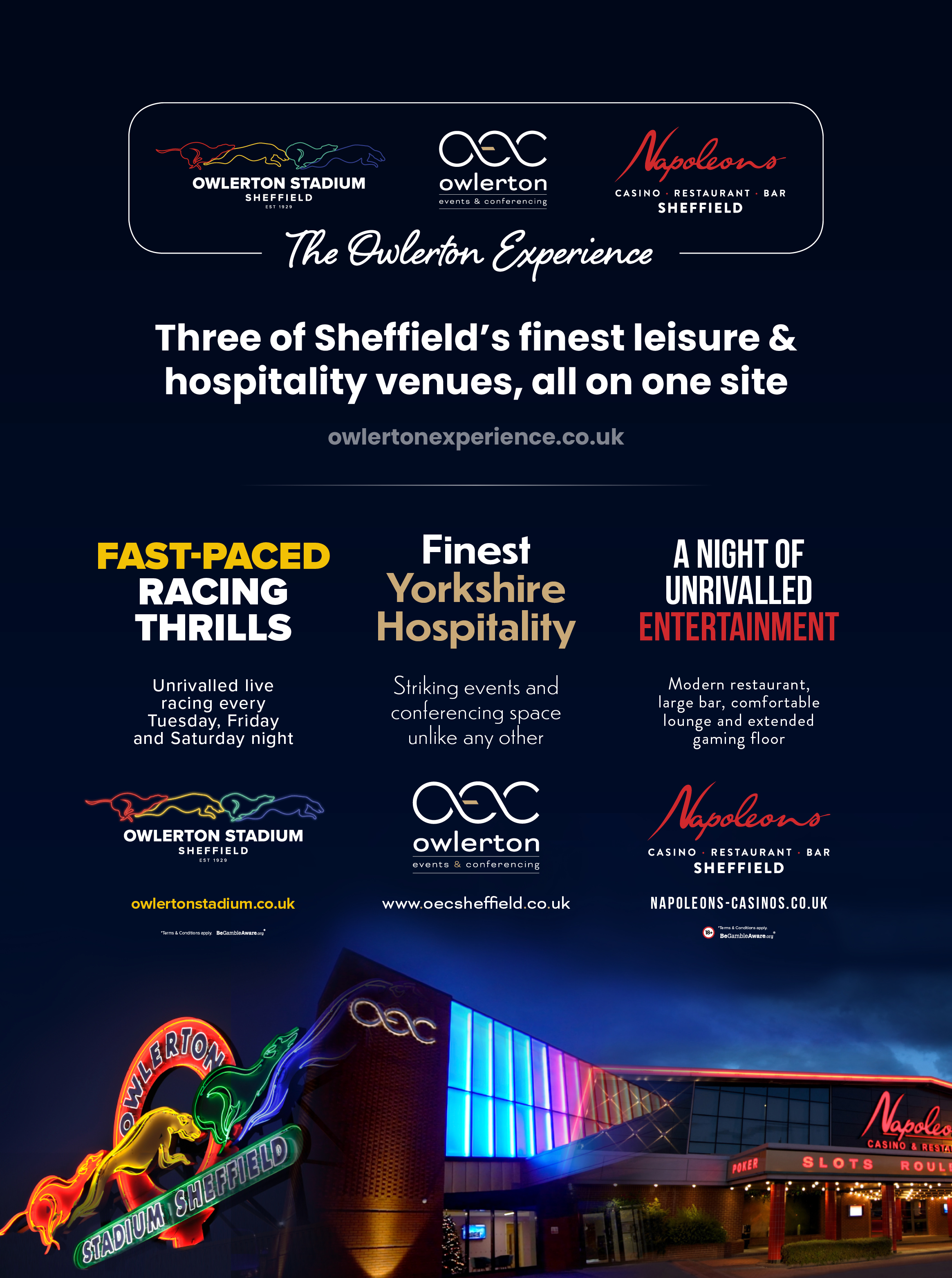 The final was memorable in more ways than one. Already reduced to five runners following the withdrawal of Maximum Security (lame), the early part of the race was dominated by Candy Man and litter brother Nipsey Hustle.
Racing Manager Andrew Mascarenhas has previously stated that he didn't believe Carol Weatherall's runner would stay the 660m, but was confident that local runner Lemming Caesar would prove too strong in the latter stages.
There was probably a 'told you so' muttered in the judges box as the field reached the fourth bend and Lemming Caesar challenged for the lead.
But he idled in front and was already easing as Candy Man re-took the lead going into the fifth bend.
Savana Eruption (Droopys Jet-Volcano, Feb 19) had moved closer to the leading pair as Caesar began attacking the leader, forcing him to the outside of the track. Eruption accepted the open invitation and pulled away for a three and a half length win in 39.14 (+30).
Lemming Caesar duly received his red card after trailing the field.

The video of the final is below but may not play through the current App. However it can be viewed on the Star's Youtube Channel. The new App has been built and is awaiting clearance for publishing from Apple. For the first time, there will also be an Android version.
The winner is jointly owned by Henlow regular Rob Boswell in partnership with promoter Kevin Boothby.
Kevin actually watched the race on a mobile phone from a mobile home at Henlow (where Caesar contested his first graded race).
He said: "I hurt my back and have been unable to travel. I don't know how Rob would have got on, he doesn't do technology of any type.
"I was gutted not to be there. Sean Traynor at GAIN is always good company and a great host, and, as an owner, you want to be there for these special occasions. I feel for the connections of Candy Man. Unfortunately as we all know, these things can happen in greyhound racing.
"In all honesty, I think we would have won the race even without the disqualification, though it would obviously have been a lot closer.
"We bought Eruption from Pat Dalton, as a half brother to (Savana) Volcano and it was always going to be about a staying career.
"He won well over 750 yards at Cork and his Towcester four bend form was very decent (500m A2/29.56, O/R 29.68) but we were just hoping he would qualify for the 660 metre final.
"Diane (Henry) has been in exceptional form in recent weeks, winning four finals, including two Cat 1s, with four different dogs. Her strike rate is finals is exceptional. She has eight of my dogs, all open class, and four, including Eruption (Stormzy, Scrappy and Volcano), will be trialing at Perry Barr for the St.Leger."
So – the question everybody would like answered. How many greyhounds do you own?
"I really haven't got the faintest idea. Well over 200"
Would it help if you worked it out by trainers? How many trainers have dogs for you?
(A pause as he lists them)
"13"
Ten minutes later – a text
"Make that 15, I forgot two."