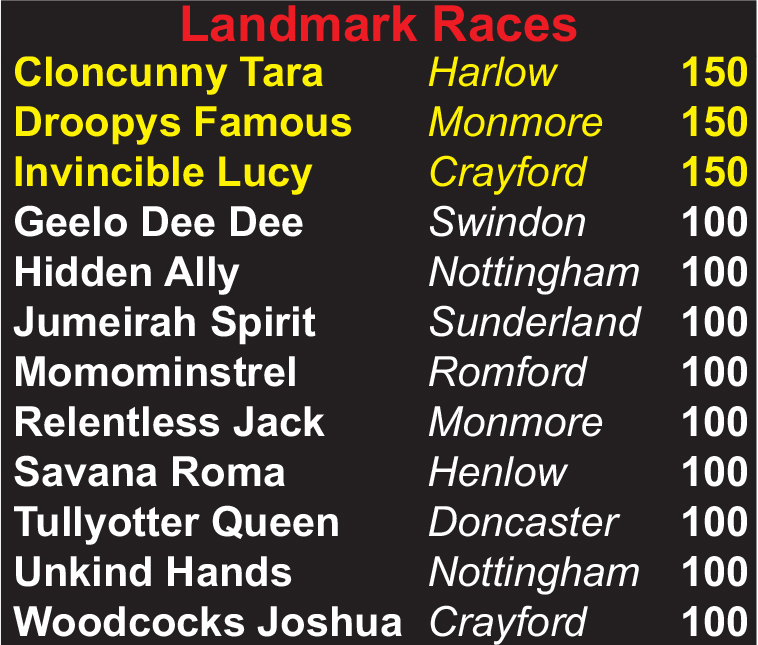 Another dozen hounds – from nine different tracks – have reached career landmarks in the last week including a trio of ladies who have passed the 150 race mark.
Pete Witchell's Cloncunny Tara began her racing career at Yarmouth more than four years ago. The oldest of the trio, as a December 15 whelp, she won a Harlow D4 last time out.
Brian Thompson's Droopys Famous has spent her entire career at Monmore. She made her debut in A3 back in September 2018 and eventually rose to contest A1. A litter sister to the multiple Cat One finalist Droopys Nadal, the black is currently competing in A7 company and celebrates her fifth birthday in January.
The Tom Lever trained Invincible Lucy made her Crayford debut in June 2018. The July '16 whelp set out in A9, peaked in A6 and is now back where she started. More than holding her own though, she has won two of her last five races.
As always, thanks to greyhoundstats.co.uk for the data