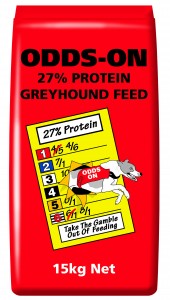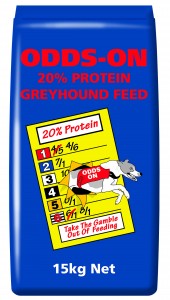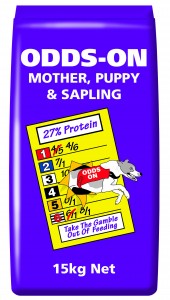 The main action was from Shelbourne Park where One Time Only added to his Laurels win with a victory in the €20K Champion Stakes.
Times are difficult to judge as times deteriorated on the rainswept circuit but Coolavanny Hoffa went quicker over the Derby course.
There was also another win for the remarkable Lee Strand winner Tullig Cyrname who extended his career to 8:8.
The remarkable Serene Ace continued his career as probably the most consistent hound in Irish racing when clocking the fastest second round time of the Irish Sprint Cup at Dundalk. The career record now reads: Races 31, Wins 16, Seconds 11, Thirds 4, Fourths 1.
At Cork, Droopys Iconic clocked the fourth fastest 525 of the year in the semi finals of an open novice stake.
| | | | |
| --- | --- | --- | --- |
| CLONMEL | 28.63 | MOORSTOWN JET | (Droopys Jet-Moorstown Venus, Mar 20) |
| CURRAHEEN PARK | 28.22 | DROOPYS ICONIC | (Laughil Blake-Droopys Zero, Sep 20) |
| DERRY | 16.66 | BLACKSTONE RAZL | (Ballymac Best-Ballymac Natalie, Aug 20) |
| DRUMBO PARK | 28.32 | ISO FANTASTIC | (Iso Octane-Noeleens Choice, Sep 19) |
| DUNDALK | 20.96 | SERENE ACE | (Scolari Me Daddy-Boleys Ace, Sep 19) |
| ENNISCORTHY | 30.09 | ELITE CRYSTAL | (Magical Bale-Paradise Summer, Sep 20) |
| GALWAY | 28.71 | THREE CANONS | (Droopys Sydney-Coolavanny Spice, Nov 20) |
| KILKENNY | 28.90 | BLACK SUMMER | (Laughil Bolt-An Cailin Alainn, Aug 19) |
| LIMERICK | 31.35 | TOMMY TOO MANY | (Dorotas Woo Hoo-Ballintee Babe, Apr 20) |
| MULLINGAR | 29.25 | LINGRAWN ROXY | (Good News-Lingrawn Suzy, Dec 18) |
| NEWBRIDGE | 28.88 | CLONUFF COLM | (Jaytee Jet-Highview Record, May 19) |
| SHELBOURNE PARK | 29.67 | ONE TIME ONLY | (Droopys Sydney-Mags Image, Jul 19) |
| | 29.56 | COOLAVANNY HOFFA | (Droopys Sydney-Coolavanny Ella, Jun 20) |
| | 28.26 | TULLIG CYRNAME | (Droopys Sydney-Hail Cleopatra, Sep 20) |
| THURLES PARK | 28.80 | BOBSLEIGH DREAM | (Droopys Sydney-Bobsleigh Jet, Feb 20) |
| TRALEE | 30.68 | DREAM STEP | (Droopys Sydney-Lamestep, Jul 20) |
| WATERFORD | 30.12 | LOUGH MISTOKI | (Droopys Buick-Pipette, Aug 20) |
| YOUGHAL | 28.87 | SLANEYSIDE BOY | (Pat C Sabbath-Slaneyside Asher, Jul 20) |