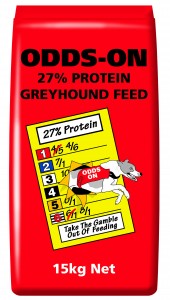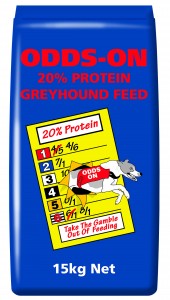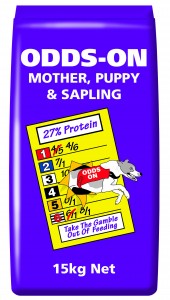 There are no more prestigious sprint track records in Ireland than the Shelbourne 350. That now belongs to Gizmo Cash trained by Jamie McGee who took an incredible 15 spots off the previous best. Over four bends, Twoinarow equalled the fastest 525 of the year while Thirtynine Winks set a new fastest for the 550 course. (Burnell Bruiser did something similar over 750).
Tralee's Lee Strand 550 continues to be dominated by Tullig Cyrname. His 29.39 was 17 spots outside Explosive Boy's track record. In terms of context though, the other heats were won in 29.75, 30.19 and 30.23.
The Cesarewitch Final takes place at Mullingar this afternoon. Fast semi final winner was Toolmaker Beach. The 32.98 was the fastest over course and distance since Meena Miracle's 32.75 two years ago.
At Kilkenny, Another Holiday .went quickest in the second round of the Champion Open Unraced Stake. While at Enniscorthy, Foyle Tommy clocked the fastest 575 of the year to date. Newbridge saw the year's fastest sprint and 550 recorded on Friday. We'll edge it to Hawkfield Breeze who was betting her own best time for the 550 with a 29.82 in the Newbridge Derby. (Toolmaker Beach's litter brother Toolmaker Wilde won her Derby heat in 30.03.) Millrose Melody's sprint win was by a short head.
Look out too for Galway puppy Hanover Phantom with the quickest 550 of the year to date.
| | | | |
| --- | --- | --- | --- |
| CLONMEL | 28.54 | NEWINN HOMER | (Droopys Buick-Snoozing Head, Jul 20) |
| CURRAHEEN PARK | 28.56 | RUNNINTA SHAY | (Laughil Blake-Droopys Pizazz, Jul 20) |
| DRUMBO PARK | 28.62 | STORYS MATTIE | (Laughil Blake-Ranchers Rainbow, Jul 19) |
| DUNDALK | 21.18 | DROOPYS GOT IT | (Tullymurry Act-Droopys Hunch, Nov 20) |
| ENNISCORTHY | 31.76 | FOYLE TOMMY | (Droopys Jet-Cats Belle, Nov 19) |
| GALWAY | 29.69 | HANOVER PHANTOM | (Slippery Robert-Be Slow Dor, Aug 20) |
| KILKENNY | 28.74 | ANOTHER HOLIDAY | (Dorotas Wildcat-Vigorous Lindsey, Oct 20) |
| LIMERICK | 29.66 | BLING BLING PAUL | (Sh Avatar-Killinan Reina, May 19) |
| MULLINGAR | 32.98 | TOOLMAKER BEACH | (Droopys Jet-Kilara Lizzie, Feb 20) |
| NEWBRIDGE | 29.81 | HAWKFIELD BREEZE | (Droopys Jet-Brownstown Tango, Oct 20) |
| SHELBOURNE PARK | 18.18 | GIZMO CASH | (Droopys Jet-Down The Green, Mar 20) |
| | 28.07 | TWOINAROW | (Droopys Sydney-Murdaniel Beauty, Jan 20) |
| | 29.35 | THIRTYNINE WINKS | (Laughil Bolt-Combined Effort, Nov 19) |
| THURLES PARK | 17.77 | CABRA SONIC | (Kinloch Brae-Cabra Ebony, Sep 19) |
| TRALEE | 29.39 | TULLIG CYRNAME | (Droopys Sydney-Hail Cleopatra, Sep 20) |
| WATERFORD | 28.63 | LIBBYS DOLLY | (Ballymac Best-Libbys Pet, Oct 20) |
| YOUGHAL | 28.92 | SLANEYSIDE BOY | (Pat C Sabbath-Slaneyside Asher, Jul 20) |