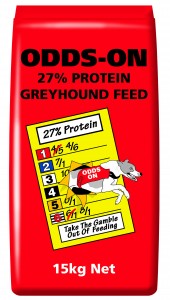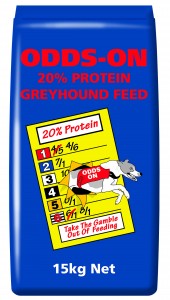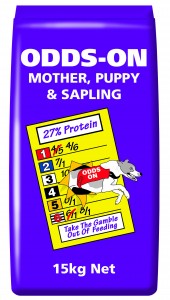 The feature race in Ireland this week was the €30,000 Irish St.Leger Final at Limerick where Ballymac Merlin landed the odds for the Dowling family. It was their second Leger in three years following Ballymac Anton in 2019.

(Meanwhile Merlin's litter brother Ballymac Belvult was clocked the fastest time in Novice 750 at Shelbourne Park. Given the conditions, 41.63 was a very decent run.)
The feature race at Shelbourne was of course the €12,500 final on the National Puppy Stake which went to Scoobys Prince in 28.36. There was a 1-2-3-4 for sire Droopys Sydney.
Among the less high profile lines of form was a sensational 21.21 run from May puppy Flashing Willow on debut at Dundalk on Saturday. (Hugely impressive – check out the video on the GRI website.)
| | | | |
| --- | --- | --- | --- |
| CLONMEL | 16.04 | BOLEYS CHAMP | (Scolari Me Daddy-Boleys Ace, Sep 19) |
| CURRAHEEN PARK | 28.58 | RUNNINTA YORK | (Laughil Blake-Classic Valerie, Oct 19) |
| DERRY | 16.68 | BLACKSTONE CHRIS | (Ballymac Best-Laurdella Jane, Apr 20) |
| DRUMBO PARK | 28.92 | TOOLMAKER IMPACT | (Skywalker Puma-Satin Bridie, Jun 19) |
| DUNDALK | 21.21 | FLASHING WILLOW | (Laughil Blake-Cabbage, May 20) |
| ENNISCORTHY | 33.19 | ANNES COCO | (Skywalker Farloe-Alien Gem, May 19) |
| GALWAY | 29.93 | MAGICAL JASPER | (Head Bound-Laughil Louise, Jul 17) |
| KILKENNY | 29.36 | LONGTIME AGO | (Ballymac Matt-Ballymac Rouge, Sep 19) |
| | 29.36 | HELLO REX | (Jaytee Jet-Jaytee Pearl, Aug 18) |
| LIMERICK | 29.68 | BALLYMAC MERLIN | (Vulturi-Ballymac Belle, Jul 19) |
| MULLINGAR | 29.46 | BECTIVE SAVINGS | (Top Savings-Bective Stella, Aug 19) |
| NEWBRIDGE | 28.80 | BADMINTON SHU | (Droopys Sydney-Badminton Maid, Feb 20) |
| SHELBOURNE PARK | 28.36 | SCOOBY PRINCE | (Droopys Sydney-Whitings Gift, Mar 20) |
|   | 29.55 | SWORDS MAESTRO | (Droopys Sydney-Limini, Aug 19) |
| THURLES | 29.47 | CRESCENT TIBET | (Confident Rankin-Tibet, Jan 20) |
| TRALEE | 17.55 | O LEARYS ROCKET | (Droopys Sydney-Conquering Queen, Mar 20) |
| WATERFORD | 28.76 | BARRO CHIEF | (Laughil Blake-Express Penny, Jun 18) |
| YOUGHAL | 28.89 | THUNDER BLUE | (Droopys Sydney-Eleanors Moment, Mar 18) |