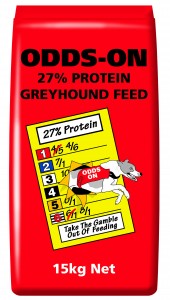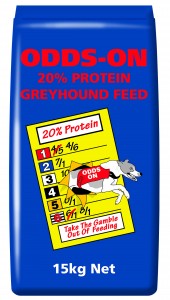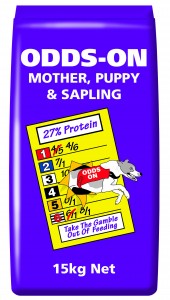 Star of the week is Graham Holland's Part Blake with a 29.24 in the Irish Leger, the fastest time in over two years and his seventh win in ten races.
There were some flying runs at Shelbourne on Saturday headed by Twoinarow who made it five wins from six races in the first round of the National Puppy Stake.
Mallogs Marley produced a career best 29.40 over the 550 course and Beach Avenue produced a FOY over the 575 course.
Clonmel's Munster Juvenile was won by Sawdust Hondo in 28.84, but we've nominated the six months younger and slightly quicker Three Of Use for a 28.70 run last Sunday. There was a particularly impressive sprint by Skylight Blake at Curraheen Park. Not only was it the quickest run of the year, it was recoded on a track when the fastest 525 was won in an ordinary 28.52.
Last week, we were unable to separate two identical times at Thurles. This week they went one better with a triple dead heat.
| | | | |
| --- | --- | --- | --- |
| CLONMEL | 28.70 | THREE OF USE | (Ballymac Best-Mays Petal, May 20) |
| CURRAHEEN PARK | 17.44 | SKYLIGHT BLAKE | (Laughil Blake-Starcash Annie, Oct 18) |
| DERRY | 27.91 | FLOMUR DIEGO | (Taylors Sky-Flomur Roisin, Apr 19) |
| DRUMBO PARK | 28.45 | SWORD OF HONOUR | (Ballymac Eske-Straidnahanalady, Sep 19) |
| DUNDALK | 28.54 | UNRELIABLE | (Over Limit-Kittys Box, Jul 19) |
| ENNISCORTHY | 30.18 | PIERCESTOWN ASH | (Ballymac Eske-Piercestown Moll, Oct 18) |
| GALWAY | 28.87 | HEADFORD LAD | (Laughil Bolt-Headford Biddy, Apr 20) |
| KILKENNY | 28.78 | LEMON NICKY | (Droopys Sydney-Lemon Lucy, Nov 19) |
| LIMERICK | 29.24 | PART BLAKE | (Laughil Blake-Galloping Maeve, Sep 19) |
| MULLINGAR | 29.59 | BALLYTARSNA GIRL | (Droopys Jet-Carlsbush Graine, Jul 18) |
| NEWBRIDGE | 28.54 | MYDRAS KIM | (Ballymac Eske-Cat Girl, Jun 18) |
| SHELBOURNE PARK | 28.12 | TWOINAROW | (Droopys Sydney-Murdaniel Beauty, Jan 20) |
| | 29.40 | MALLOGS MARLEY | (Droopys Roddick-Emers Poppy, Apr 19) |
| | 30.75 | BEACH AVENUE | (Laughil Blake-Cats Belle, Jun 18) |
| THURLES | 29.22 | DYSERT SONIA | (Droopys Roddick-Dysert Noir, Mar 19) |
| | 29.22 | ABIGAILS POWER | (Belles Direction-Geelo Lu Lu, Aug 19) |
| | 29.22 | COURTY GIRL | (Laughil Blake-Killaheen Queen, Oct 19) |
| TRALEE | 17.63 | MILLRIDGE HEIDI | (Bickerton Boom-Millridge Misty, Apr 19) |
| WATERFORD | 28.57 | BARRO CHIEF | (Laughil Blake-Express Penny, Jun 18) |
| YOUGHAL | 28.83 | SKYLIGHT BLAKE | (Laughil Blake-Starcash Annie, Oct 18) |