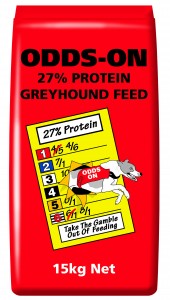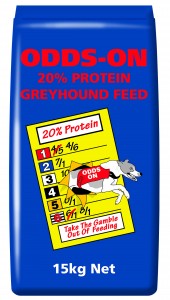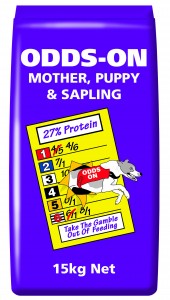 Explosive Boy, who had run from the six, four and two boxes prior to the final of the Produce Stakes, added his name to one of the most prestigious roles of honour on Saturday night.
Pat Guilfoyle's 28.15 Limerick winner made it 11 wins from 18 starts when clocking his fastest time at Clonmel when it mattered.
Shelbourne Park was staging the third round of the Irish Oaks and there was a stunning performance from Owen McKenna's 19 month old Susie Sapphire.
At Cork, Silverhill Karen is dominant over six bends having won her last two 750 races by a combined 28 lengths. Only Jaytee Tornado (41.15) has gone quicker in the last four years.
| | | | |
| --- | --- | --- | --- |
| CLONMEL | 28.28 | EXPLOSIVE BOY | (Good News-Delightful Girl, Apr 19) |
| CURRAHEEN PARK | 41.20 | SILVERHILL KAREN | (Ballymac Eske-Silverhill Joyce, Jan 19) |
| DERRY | 27.81 | FOULKSCOURT LOLA | (Good News-Foulkscourt Hope, Nov 18) |
| DRUMBO PARK | 28.66 | OAKFIELD ZENA | (Ballymac Vic-The Other Maddie, Apr 19) |
| DUNDALK | 28.79 | HOUR GLASS SAM | (Ballymac Best-Drumcrow Clara, Apr 19) |
| ENNISCORTHY | 28.92 | ALTESSE MATT | (Ballymac Matt-Altesse Winx, Aug 19) |
| GALWAY | 28.73 | BRICKHILL YANKY | (Droopys Sydney-Rathmeehan May, Jun 19) |
| KILKENNY | 29.00 | ASIAN PROPHET | (Droopys Sydney-Mags Image, Jul 19) |
| LIMERICK | 29.83 | MEDUZA | (Good News-Jaytee Osprey, Feb 19) |
| MULLINGAR | 29.53 | JAXX FIRE WALL | (Jaxx The Dragon-Slaneyside Hazel, Sep 17) |
| NEWBRIDGE | 28.56 | KILBRIDE GIFT | (Droopys Nidge-Casanova, Jun 19) |
| SHELBOURNE PARK | 28.23 | BUTTSYS BENGAL | (Pinpoint Maxi-Killeacle Tammy, Apr 18) |
|   | 28.29 | SUSIE SAPPHIRE | (Droopys Jet-Jetstream Lynx, Nov 19) |
| THURLES | 28.71 | CABRA AVA | (Kinloch Brae-Cabra Smokey, Jun 17) |
| TRALEE | 28.43 | SCART JIM | (Droopys Jet-Balance Sheet, Jun 17) |
| WATERFORD | 28.65 | WHITEWOOD AXEL | (Pat C Sabbath-Global Liberty, Aug 18) |
| YOUGHAL | 28.95 | BALLYHIMIKINFRED | (Definate Opinion-Soho Ark, Oct 19) |