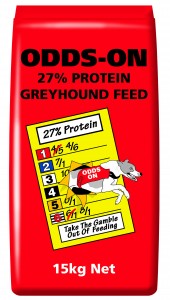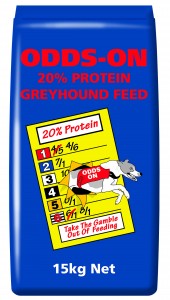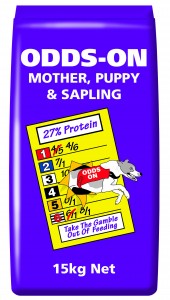 Shelbourne's two nominations almost pick themselves this week. Not only was Susie Sapphire the fastest 525 winner, she was also the joint youngest when landing the Puppy Oaks final. While a sub 31.00 for the 575 yard course – by a puppy – also makes Galadriel a formality.
Akay Forty Seven was the quickest winner in the opening round of the Irish Cesarewitch at Mullingar, but we've given the nod to 21 month old Rioja Smasher who was just seven spots slower. There was also a flying run over six bends at Cork – the fastest in nearly two years for Silverhill Karen.
At Tralee, Ardfert Redzer was the only runner to break 30.00 in the opening round of the Lee Strand Stakes – and he did it with plenty of spare. Look out too for 19 month old Delilahs Son at Enniscorthy, only Jaytee Wexford has gone quicker this year.
| | | | |
| --- | --- | --- | --- |
| CLONMEL | 28.96 | NEWINN TIK TOK | (Droopys Sydney-Newinn Boodles, Dec 19) |
| CURRAHEEN PARK | 41.37 | SILVERHILL KAREN | (Ballymac Eske-Silverhill Joyce, Jan 19) |
| DUNDALK | 28.86 | FRIDAYS LUCILLE | (Ballymac Vic-Tyrur Lucille, Nov 17) |
| ENNISCORTHY | 28.76 | DELILAHS SON | (Droopys Buick-Hey Delilah, Sep 19) |
| GALWAY | 28.78 | COOLEMOUNT BOSS | (Iso Octane-Coolemount Bally, Mar 19) |
| KILKENNY | 29.01 | CALLAWAY BROSNA | (Good News-Bogger Bonnie, Aug 19) |
| LIMERICK | 28.39 | BRETON AVRIL | (Skywalker Puma-Royal Dilemma, Oct 18) |
| MULLINGAR | 33.44 | RIOJA SMASHER | (Tullymurry Act-Droopys Smasher, Jul 19) |
| NEWBRIDGE | 28.53 | YONDER SHE GOES | (Laughil Blake-Tobar Na Maithir, Jan 18) |
| SHELBOURNE PARK | 28.44 | SUSIE SAPPHIRE | (Droopys Jet-Jetstream Lynx, Nov 19) |
|   | 30.96 | GALADRIEL | (Droopys Sydney-Limini, Aug 19) |
| THURLES | 29.20 | RAILTEEN DARA | (Laughil Blake-Stuckeybawn, Jul 18) |
| TRALEE | 29.78 | ARDFERT REDZER | (Belles Direction-Jaytee Sahara, Sep 19) |
| WATERFORD | 28.90 | SHES A DILEMMA | (Head Bound-Sunset Girl, Jun 19) |
| YOUGHAL | 29.15 | BONES | (Confident Rankin-Curraleigh Gene, Apr 18) |