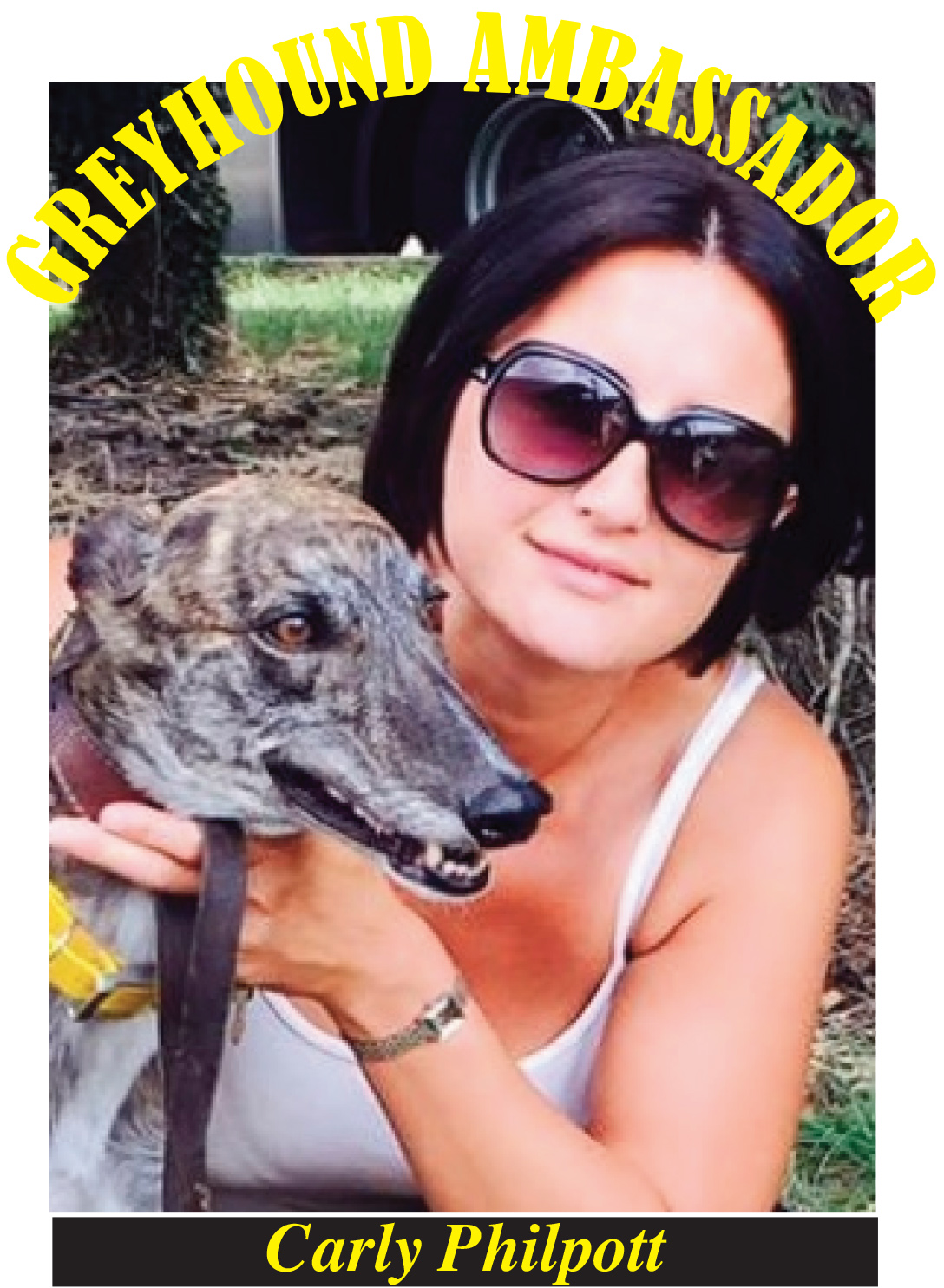 What a year it's already been! Times have been hard for so many families and this pandemic has completely changed the way we live our lives. Whilst many businesses have struggled and some closed, greyhound racing as a whole has coped as well as could be expected, with GBGB and track funding proving an integral part of the sport's survival in such testing times.
Despite having pursued a career away from greyhound racing, I am still very much involved, both as a GBGB ambassador and a supporter of the sport.
Growing up in greyhound racing has been a privilege and I couldn't have wished for better environment to be in. Once it's in your blood, it's there for life.
I've been handling greyhounds since I was a young child and I loved parading on the flaps and straight racing. I vividly remember parading my first runner after I was finally allowed to be licenced at 16, a dog called Ask The Doctor at Rye House, a track greatly missed by many.
Allowing younger people to be involved in the sport is something I am deeply passionate about and I do wish the required age of 16 to hold a licence was lower.
In this age of social media, having more youngsters in the sport would open up so many more opportunities for promotion and there are already some great young ambassadors in the sport who do a fantastic job.
In order to attract young people to the sport, I feel there needs to be a financial incentive to ensure they can map out a career with a bright future rather than worry about the implications of a new career with no real job security.
Another matter I'm passionate about is greyhound retirement and I was very pleased to see the introduction of the Greyhound Retirement Scheme. The GBGB have been very generous with their contribution and the funds will go a long way with the rehoming charities.
The ultimate goal is for the stars of our sport to all find a loving home at the end of their careers and I think this scheme is a big step towards that becoming a reality. I would also like to see tracks and promotors share this financial responsibility alongside owners and the GBGB moving forward.
A key issue I feel certainly is not up to standard across the board is communication, particularly between tracks and owners. In some circumstances, it appears tracks disregard owners and their input into the sport and see their dogs as assets and a commodity rather than the owner's passion and hobby.
I believe tracks should be ensuring their social media feeds are always fully up to date with the latest information and contact details and that they should email out regular newsletters to owners and trainers, informing them of latest developments and plans as well as potentially offering exclusive incentives and offers such as vouchers for the restaurant to reward the owners' continued support. Even small touches like mentioning connections during commentaries, when on parade or even when winning a race with the odd trophy race and presentation goes a long way to ensuring a wonderful experience for owners.
I think we were all delighted to see the return of open racing recently and the amendment of the open race calendar to include as many competitions as possible between now and the end of the year.
It is imperative to keep our big races alive and to try to ensure that prize money is maintained at an acceptable level as its the stars that get people hooked on the sport as well as introducing new people into the sport and these races are so important to ensuring breeders can economically continue to breed.
I was particularly pleased to see the British Bred competitions keep their place in the reformed calendar as without them I'm sure we would have seen a clear decline in British bred litters.
Finally, I felt greatly optimistic to see the appointment of the GBGB's first Executive Commercial Director, Mark Moisley. I'd like to wish Mark the very best in his new role and I look forward to following the sport's commercial progression over the coming months and years.