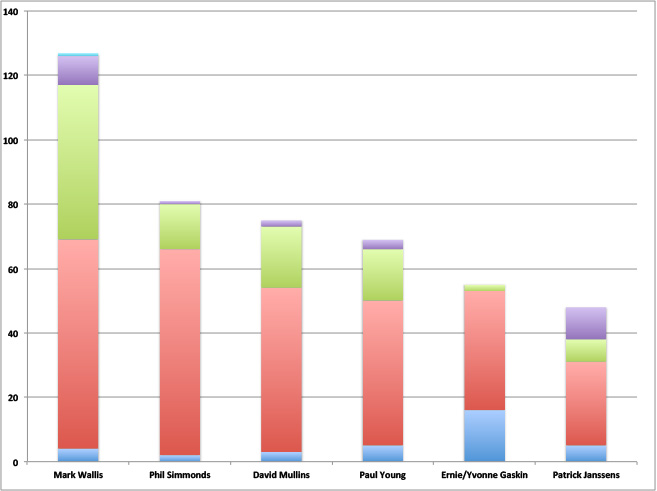 Mark Wallis broke all his own Romford records in 2017 by sending out a 127 open race winners.
The Lakenheath trainer clearly had the Essex venue in his sights, prior to his aborted 'winner a day' target early in the year, as his figures for the past five years clearly demonstrate: 2017-127, 2016-73, 2015-72, 2014-101, 2013-78.
Although 65 of the victories came over the 400m course, he was, unsurprisingly most dominant over the 575m six bends.
Wallis finished 46 winners clear of Phil Simmonds (81), who himself enjoyed a particularly lucrative year and was only one 400m winner adrift of Wallis.
David Mullins finished the year strongly with 75 open wins and Barnfield Angel as the kennel's most prolific star. By his standards it was a quieter year for Paul Young (69), though there were 40 different winning individuals.
The Gaskin total (55) was share by Ernie and Yvonne though they certainly did best with the (225m) sprinters, though Patrick Janssens (48) was the most successful 750m handler of the year with 10 victories.