The Greyhound Board of Great Britain have announced that they registered the lowest number of greyhounds in over four decades in 2019.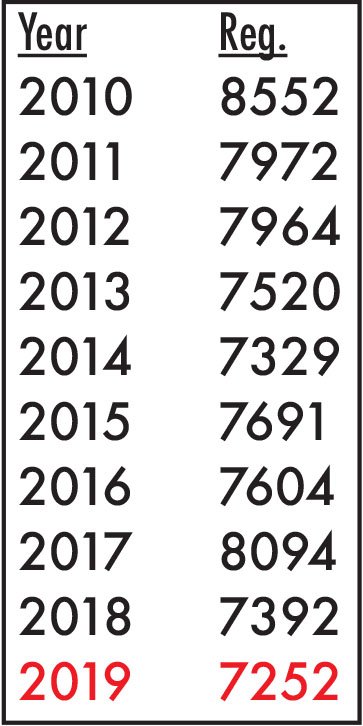 A total of 7,252 greyhounds were processed for racing, a fall of 140 on the previous year, which itself was the second lowest number since the late 1970s.
The figures will be met with mixed views. With no decline in race numbers, there will be increased pressure on tracks to maintain both the volume and quality of races.
On the positive side, the continued reduction in registrations – down 18% on a decade ago – will ease the pressure on re-homing then those racing careers are eventually concluded.