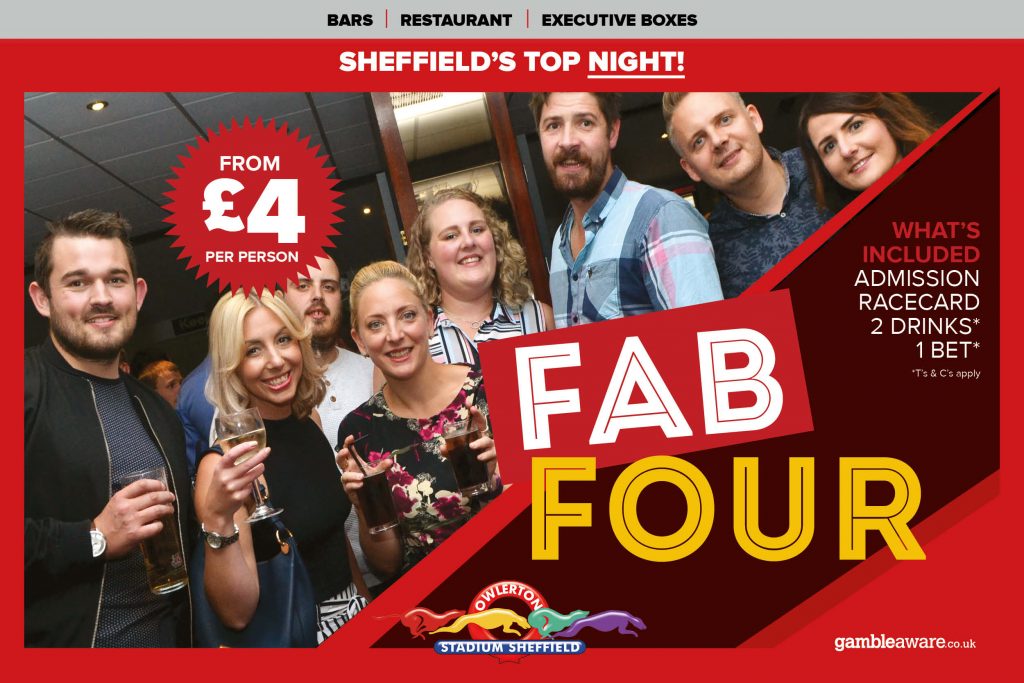 A flying double for Elaine Parker and an impressive run for puppy Podge were the highlights of Sheffield's Tuesday card.
With only two of the seven winners, local trainer Elaine Parker had a fairly quiet night, by her standards, though the short priced double were each worthy of recognition. First up and completing an EIGHT-timer was Dropzone (Sh Avatar-Bonus, Jul 15) though no win was more hard earned. The 1-2f trapped well but was taken on by the owner trained Cappoquin Jack (10-1) at the first bend. The race remained in the balance until the final stride with the Parker runner getting home by a brindle neck in 28.66.
That run would be eclipsed though by kennelmate Candlelight Fire (Ballymac Vic-Droopys Peaches, Apr 14) who showed he is absolutely back to his best with a 28.56 (N) victory over 500m (FOY – Tynwald Baz's 28.53).
The night's other outstanding run came from puppy Droopys Podge (Ballymac Eske-Droopys Hilda, Sep 15). Running from black for the first time, Norman Melbourne's youngster produced the best performance of his 16 race career when beating Off The Trot in 27.68 for the 480 metres.