There could be little dispute over the performance of the meeting at SHEFFIELD on Tuesday night, the 11 length win of Keplar Nine (Kinloch Brae-Any Time Again, Sep 14).
The former Owen McKenna trained runner, not handled by Charlie Lister OBE had three races on his card over the Sheffield 660m with just the one win (39.05). He looked altogether a different prospect though when going to the striped box as the 4-5f . .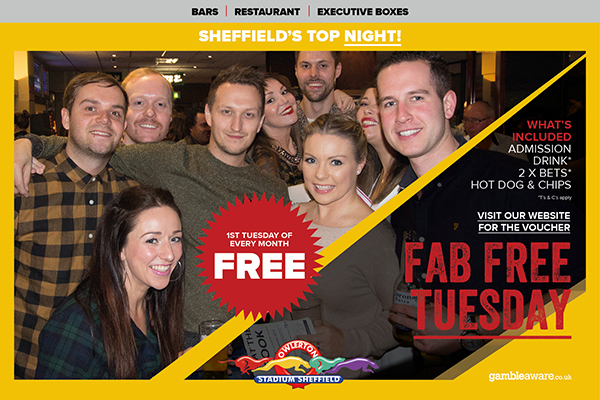 The winning distance was eleven and a quarter lengths and the winner's time a 'quickest of year' 38.65 (+10). (Billys Bullet's track record is 38.29).
The night's other 660 event was the final of a maiden competition which went the way of Russ Warren's 1-3f Swift Marvelette (Vans Escalade-Swift Louis, Apr 15). The 38.87 heat winner duplicated that time with a seven and a half length win over Vito Murray (the distance had been eight and three quarters in the heats).
Barrie Draper and Charlie Lister won two heats of a 480m maiden competition with youngsters sired by former kennel stars.
Off You Trot (Ballymac Eske-Knowloon Evie, Sep 15) went quickest with a 27.93 run. Kennelmate Fourpenny Star (Scolari Me Daddy-Glen Padden Bay, Sep 14) won the slowest. The Lister winner was Woodys Bobby (Farloe Tango-Woodys Apple, Jun 15), a first for his sire, in 27.99.
Final draw: 1) Coney Cactus 2) Off You Trot, 3) Fourpenny Star, 4) Woodys Bobby, M 5) Rennie Mac, M 6) Gortkelly Damo M