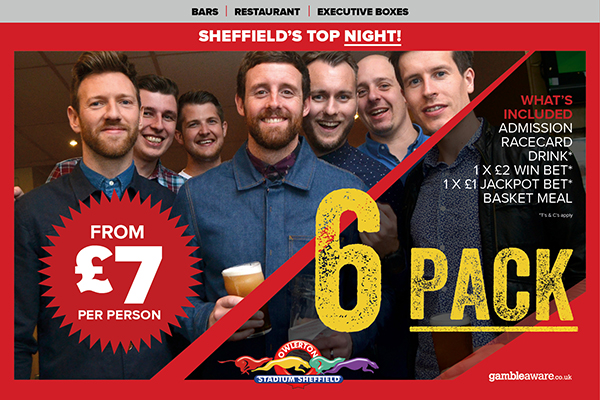 An open race double for Carl Perry, including a career best performance for Geelo Brenny (Cashen Legend-Boher Lass, Jan 14) were the highlights of SHEFFIELD'S Tuesday night card.
Brenny, in her third season of racing, was contesting the 480m heats of a bitch's dual distance competition. Although a prolific winner with a bet recent time of 29.06 (-10) for the 500m course, she won her first 480 in a time of 28.35 on a rain drenched surface rated at (-70). The 11-8f went from trap five with Copeland Betty (T1 9-4)
(While punters might question the generous going allowance, it seems perfectly accurate given other times on the night. The quickest '500' was Lawrence Tuffin's Colston Legend (Cashen Legend-Malteser, Oct 15) in the puppy open. His 29.75 was rounded back by .60 at the start of the meeting to a calculated 29.15. His previous two runs over course and distance were timed at 29.02 (N) and a calculated 29.19. The A1 winner Harton Derwent clocked 29.76 (-70), his last two winning times were calculated to 29,08 and 29.23.)
The other leg of the Perry double came in the bitch's competition where puppy Geelo Zip (Ballymac Eske-Emers Ivy, Aug 15) beat My Little Dream in 28.66 (-70). The other qualifier went to Serious Hangover (Kinloch Brae-Cornamaddy Maid, Aug 15) with a 28.76 (-70) win over Sidarian Riva.