Produce Stakes winner King Elvis took his winning sequence to seven when landing the fastest semi of the Gentleman George Curtis Trafalgar Cup at Monmore.
The home bred coloured dog broke reasonably, as usual, before firing his way into a first bend lead. The most experience runner in the field came home a 28.06 winner and was rewarded with a similar draw in a final – the best drawn of the four middle seeds.
Ashbank Christy came from behind the sensational starting Glenanore Diego to land the second semi in 28.18. The third qualifer saw a 1-2 for local handler Sandra Ralph with Droopys Aussie shortheading Droopys Rob in 28.51 (all +10).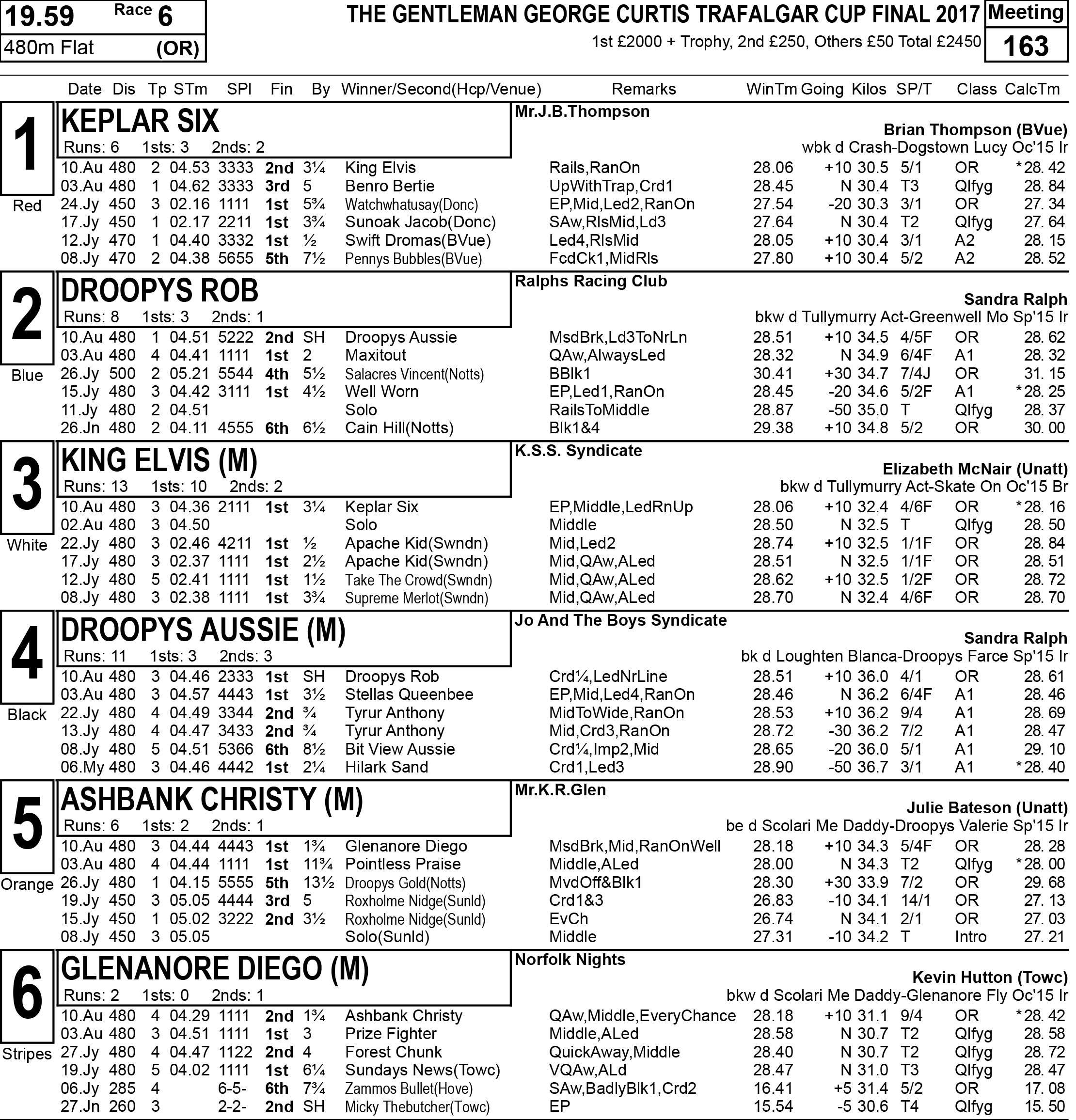 .