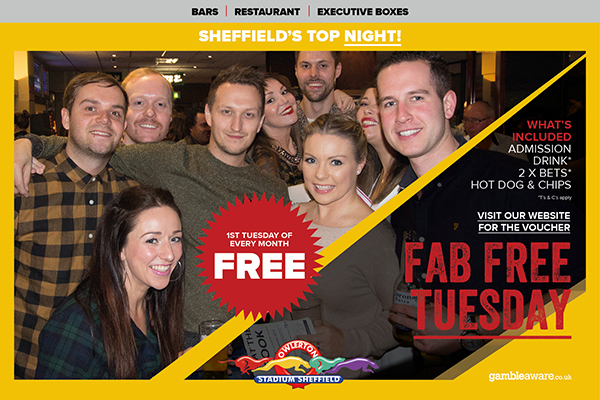 Sheffield punters witnessed the fastest times recorded so far in 2017 over the four main distances on Valentine's night.
Local D1 grader Rapper Station went quicker than the night's 280m open winner with a 16.07 run – though there will be huge chunks knocked off that as the runner's approach Walk The Talk's 15.69, the quickest run in 2016.
The first 480m open of the year was contested by the ladies and went to the track's 'go to' Track Championship bitch, Geelo Sapphire (Ace Hi Rumble-Droopys Reah, Jul 14) with a 27.90 run. The 500 has been more competitive but none have gone quicker than Droopys Cymbals (Tullymurry Act-Droopys Cyclone, Nov 14) who beat Sapphire's brother Geelo Bullet by three quarters of a length in 28.66.
Glen Padden Ace (Ace Hi Rumble-Glen Padden Bay, May 13) landed the 660 open in 38.87 – some 28 spots short of his PB over C&D.