"I think we could be three races away from the best staying race ever staged at Yarmouth"
The view of Yarmouth Racing Manager Marcus Westgate following a George Ing St Leger first round that lived up to its hype.
With the only thing missing from the night – fast times, as a result of heavy rain throughout the day – the event saw a couple of surprise but no major shocks with four winning favourites and two winning second favourites. The shortest priced runner to exit the event was Romeo Mandate (5-1).
All of which leads to three superb semi finals, due to be staged next Monday.
Westgate said: "The wet track made it difficult to assess going. We formed an opinion based on the graded races before and after the Leger and then spread out the allowances between the heats as they track started to dry out. I would say 'don't read too much into the times, look at the perfomances'
"Personally, I thought Roxholme Poppy produced the performance of the night, irrespective of the time. Once she hit the front, she just kept going and going. I was suprised to see Slippy Maggie picked up by Aayamza Breeze, though she is still returning to form and the going made it tougher for her. Presumably she will come on for the run. But there were a lot of good performances on the night."
Click on results to watch videos



The second is probably, narrowly the pick of the three semi finals, but with so many class hounds on show, somebody is guaranteed to miss out.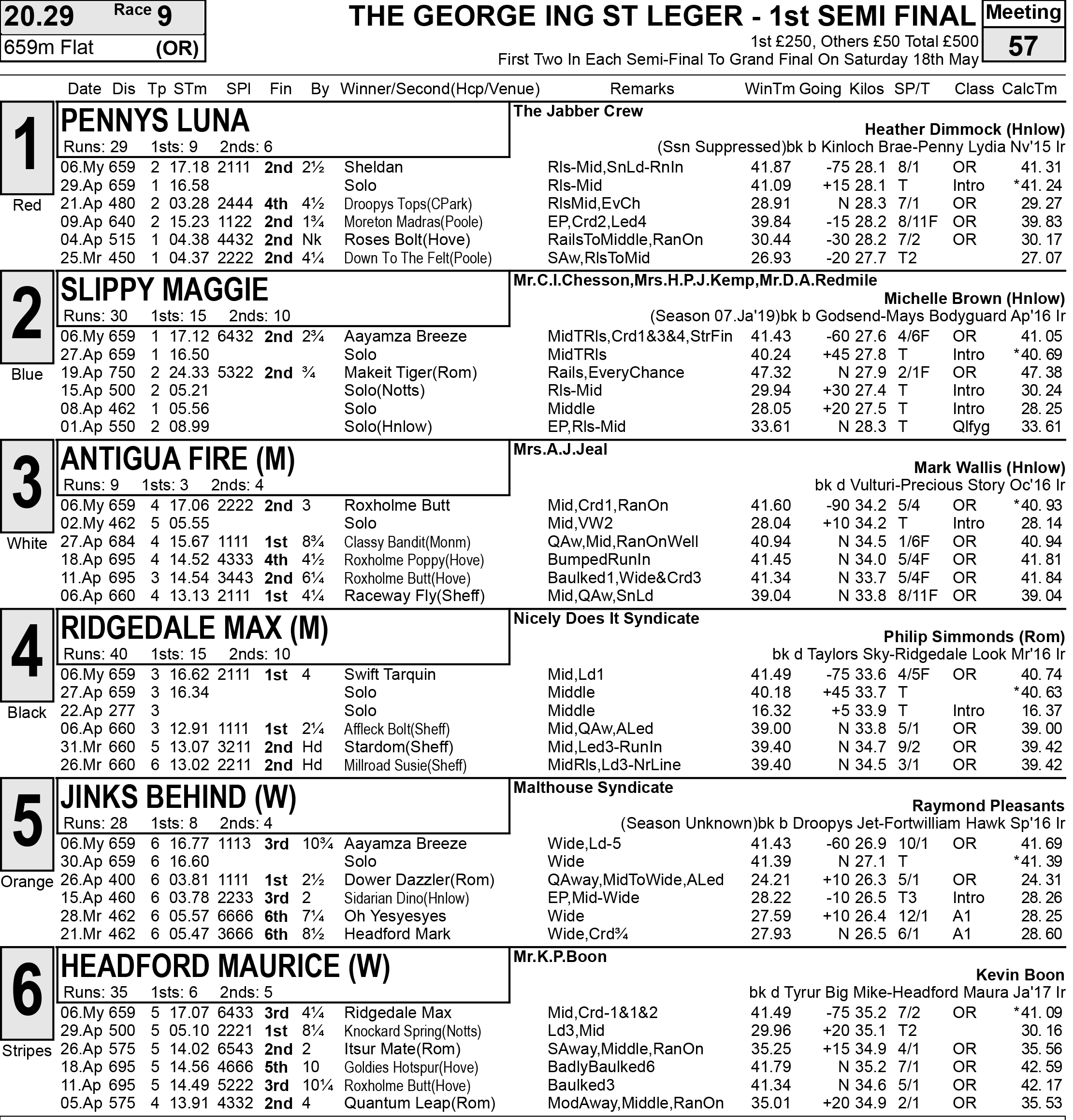 Marcus said: "The three obvious ones in the first semi final are the two, three and four. If I was pushed, I would probably expect Slippy Maggie, who should get a good run on the inside, and Ridgedale Max to get through. Mark Wallis may have other ideas."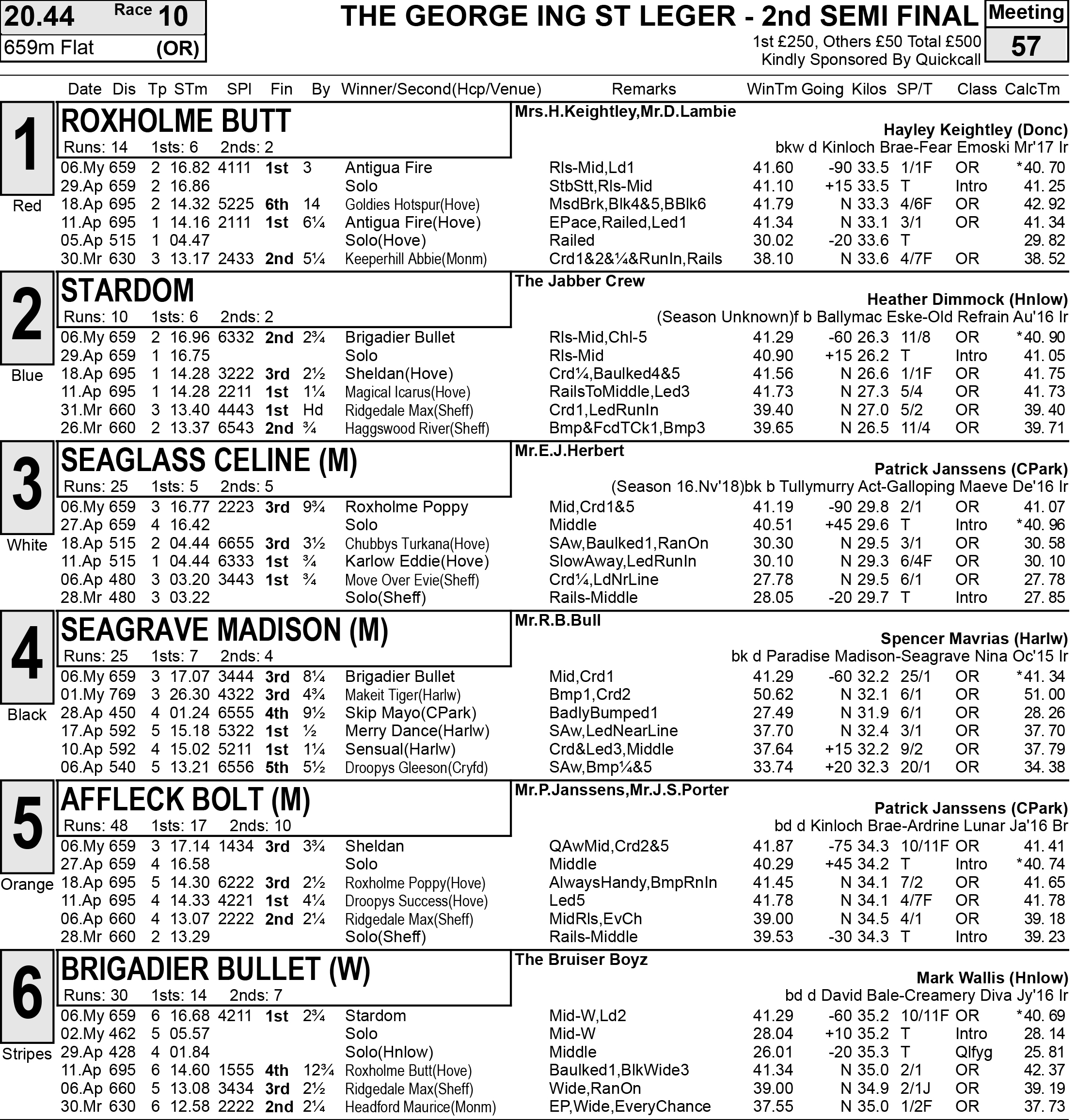 "How do you sort these out? It is an exceptional race. I will go on the two who appear to be the best drawn, Roxholme Butt in one and Brigadier Bullet in six."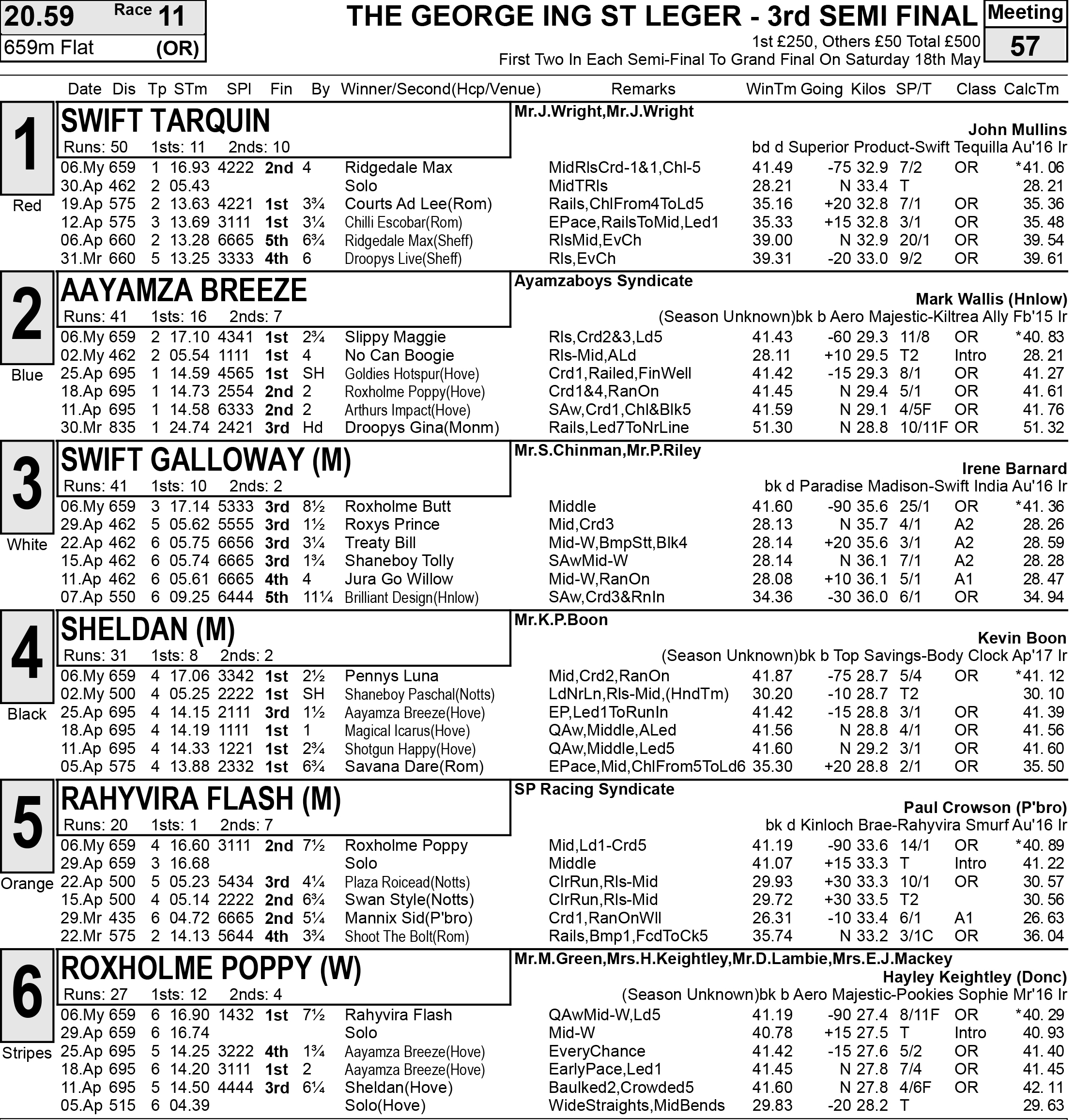 "I really like Roxholme Poppy in here, particularly from trap six. The obvious dangers are Aayamza Breeze in two and Sheldan in four. Swift Tarquin isn't the closest railer at the track, which may cause Breeze some issues, but then she did run so well in the heats. Sheldan knows the track well, having run graded here. She ran a great race in the heats, but would like to be nearer the rail. I don't know, I can't separate them."