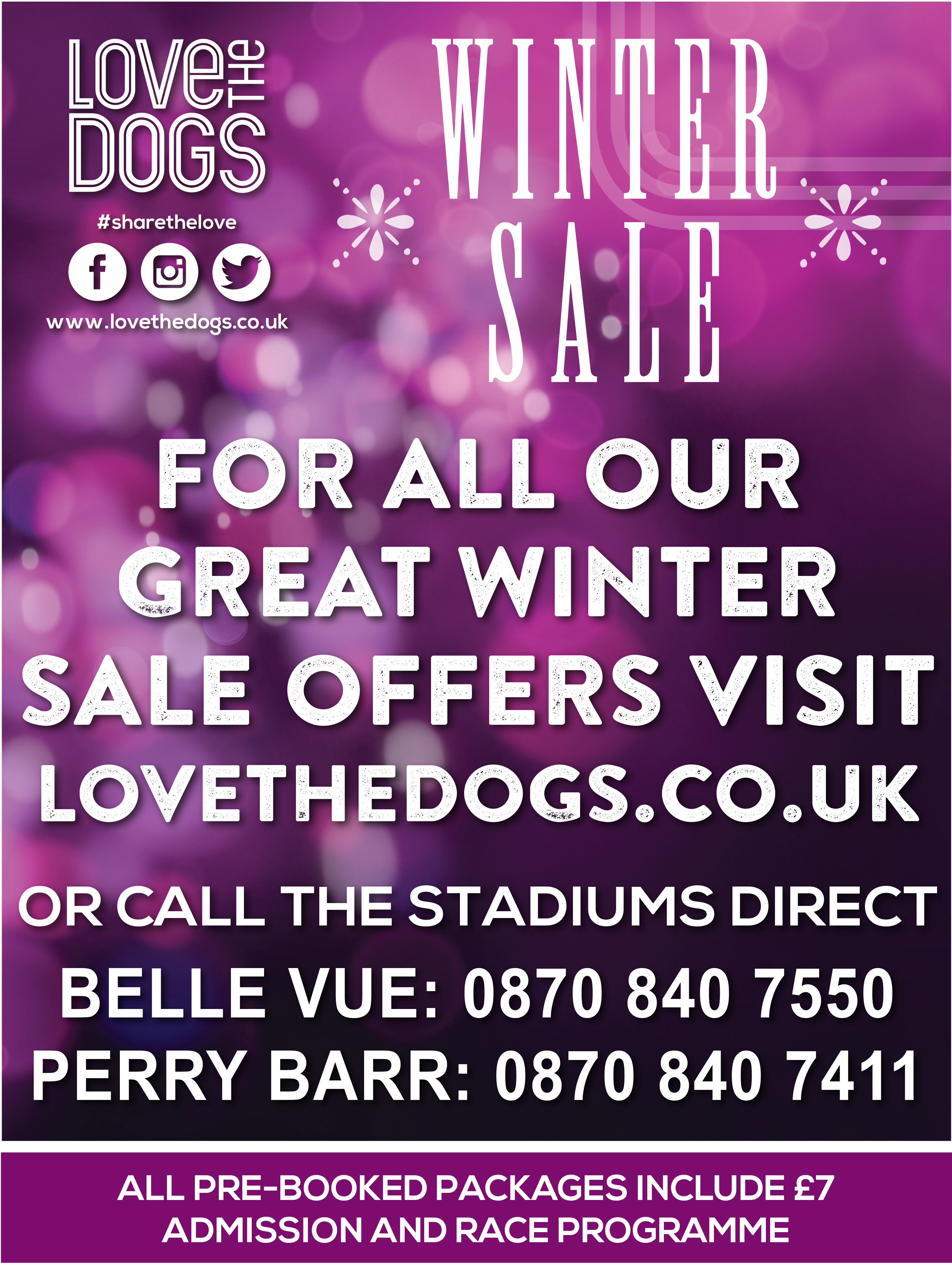 Belle Vue's 'occasional Friday' fixture format has been a success with GM Mick Hardy due to extend it into the second half of 2018.
He said: "We have nine booked for the first six months and while nobody can claim that they have been a roaring success there has definitely been a slight upturn in the meetings we have held whereas racing 'every Friday' was killing us.
"Also we lost three large kennels and although we have taken on some more trainers, the numbers are just about ideal. We aren't looking for anyone else at present."
Not that Hardy expects the announcement of the extended schedule to quell the perennial rumours that the stadium is to close.
He said: "Nothing I can say will do that. It has been going for too many years.
"I can only say, as I always have done throughout those years, that I have no evidence that the stadium will be closing any time soon and remind people that we have a rolling contract that can only be broken if planning permission for building is granted – not applied for – granted!
"But some people are clearly paranoid. We had one caller to the switchboard wanting to book a table several months in advance. When the receptionist said she couldn't take the booking, the guy told her that she had been caught lying. 'Everyone knew the stadium was due to close!'
"What actually happened was that the booking software wasn't programmed that far ahead."
---
Sterling efforts from track staff meant that Belle Vue was able to come in as a late reserve on RPGTV – in place of Crayford – when the Mini Beast from the East returned on Saturday.
Hardy said: "People criticise Belle Vue for being an old stadium, which it is, but I think our racing surface is as good as any in the country. Pat Rosney has a column on your website, ask him."
'The Zoo' had a regular Thursday night slot on the channel for a long period, but Hardy has no ambitions for a regular return.
He said: "If it was a regular Saturday I would jump at it because we are racing anyway. But the Thursdays were only staged for TV and they simply weren't commercially viable."
---
Pat Rosney unveiled an exciting youngster on Saturday in Blissful Pippy (Swift Hoffman-Forest Bell, Sep 16). Contesting only her third race, the daughter of his former Greyhound of the Year beat at an A4 field by eight lengths in 28.02 (+10) which is the third fastest time of the year.