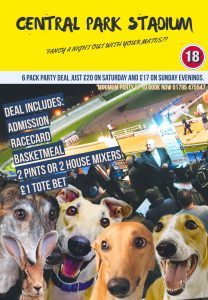 Cappoquin Jack (Top Honcho-Swift Vicki, Aug 15), handled by Norfolk based owner trainer Rijkard Hanikanai produced the performance of the night at CENTRAL PARK on Sunday. The former Towcester A4 grader clocked 29.01 in the top division of the 480 opens.
Crayford's Barry O'Sullivan sent along six runners and returned with two winners and a second. The successful pair were Dani With Aneye (Ballymac in the maiden (29.40-480m) and Astra Benefit (Droopys Scolari-Alisons Smile, Feb 15) in the maiden stayers (40.48 642m).
Stewart Pedder's Woodholdthedoor (Sparta Maestro-Cragbrien Shaw, Jun 15) produced the performance of the night at HENLOW on Sunday.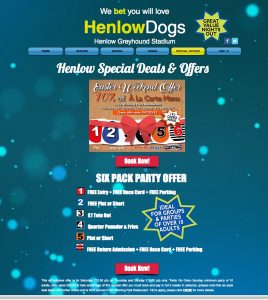 A 33.40 and 33.24 winner over the track's 550m course, he was rated a 7-2 chance to reverse form with Garryglass Teddy and did just that after flashing away for an 8.85 sectional and then covering the full course in 33.16, his fourth win from eight races at Lower Stondon.
Over the 428m course, track champion Idle Talker (Droopys Scolari-Name Taker, Sep 14) recorded his fastest time to date with a 25.50 run (FOY 25.46). The Carol Grasso trained heavyweight has seven wins and two seconds from his ten races over the trip.
Johnny Gray's Crickleowl Jake (Taylors Sky-Glengall Girl, Apr 15) clocked the night's fastest 460 with a 27.55 run. Decent progress for a dog beaten last time out in A5 company.