To paraphrase Shakespeare "now is the summer of our discontent".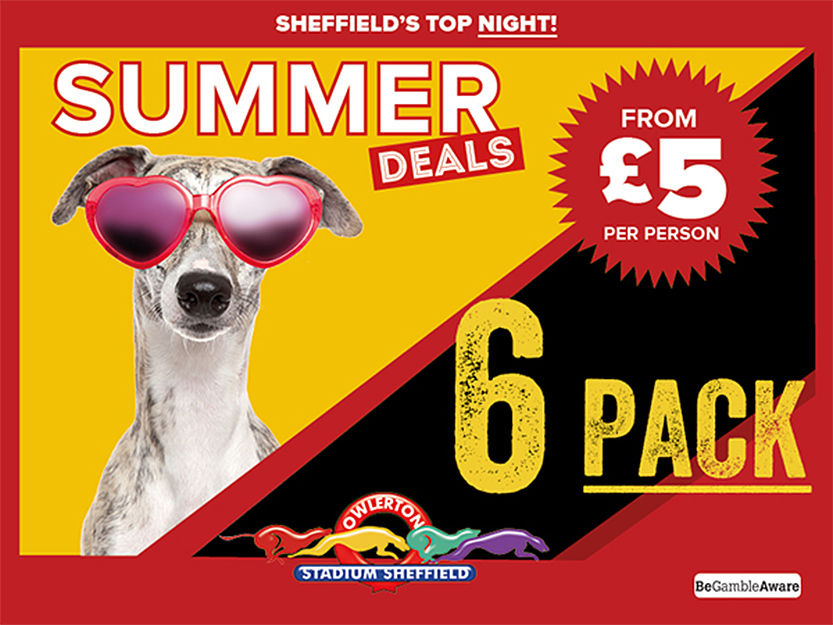 Sheffield boss John Gilburn has already had his fill of the summer of 2018.
As expected, the World Cup played havoc with attendances. It was followed by a heat wave which has also kept punters at home in front of their barbeques.
The same warm weather has kept track preparation teams at full throttle.
More recently the Lancastrian found himself forced to defend his track for staging race meetings on warm days.
He said: "The World Cup was much as expected; it hits us every time. That has then continued due to the warm summer evenings and patrons haven't been coming out. It isn't just us, all the tracks are reporting business as markedly down."
With temperatures heading towards the high twenties centigrade, the track has found itself on the end of campaigns by a local newspaper and radio station to stop racing.
Gilburn said: "There are various issues here. The first concerns the actual temperature. It is being claimed that the temperatures in Sheffield have reached 33 degrees.
"If it is true, that would have been in the centre of the city with its concentration of buildings. At the stadium, the temperature has never reached about 27 degrees.
"That in itself does not present a problem for greyhound racing. In Australia, they regularly race at 35 degrees.
"The same has been true at the American tracks in places like Texas, Arizona and particularly Florida where greyhounds have raced for 80 years in warmer weather than we ever experience.
"I absolutely take it on board that you don't walk a pet dog in temperatures in the high 20s. But most dog walks would take half an hour.
"Our dogs arrive in vehicles with air conditioning, or at least air management systems. The dogs are checked by a vet. They are then placed in beautiful air conditioned kennels.
"We have cut parades so the dogs spend no more than seven or eight minutes outside before being washed off and placed back in the cool kennels.
"At all times, the vet has the right to withdraw any greyhound or cancel the whole meeting.
"I accept that tracks that do not have air conditioned kennels might have to make alternative arrangements, but there are only five of them anyway.
"Yet when the debate arises, even people within the sport seem hell bent on criticising, fully knowing how much care and attention goes into the dogs. Carry on at this rate and there will be a campaign not to stage dog racing in the summer."
When it comes to accepting responsibility, Gilburn is prepared to take it on the chin, on behalf of the stadium, for the recent incident involving The Other Reg.
Pat Rosney's star picked up a hock injury in a trial and was then furious when the track vet was unable to administer injectable pain relief because there was none on the premises.
Gilburn said: "Pat was absolutely right to be angry. It was inexcusable. The vet has been reported to the GBGB who are holding an enquiry, and to the Royal Society.
"I am not in a position to tell the vet which drugs should be kept at the stadium, but clearly a pain killer is essential. It is not as though these things are expensive and they are kept locked in a secure cabinet.
"To be quite honest, I was particularly upset with the Racing Post's Mutley column which seemed to suggest there would be some kind of internal cover-up, which is disgraceful.
"I am very sorry for Pat and connections of The Other Reg. He is a wonderful greyhound and thankfully, the injury appears to be not quite as bad as feared."
Following the incident, Rosney suggested that tracks should be better equipped and should all have contracts with local vets in case of emergency treatment.
Gilburn replied: "We have contracts with three local practices as part of our injury support scheme. They were all available to Pat on the night.
"In general though, most trainers just want their dogs strapped up and made comfortable with the aim of visiting their own vets the following day. It makes perfect sense in terms of dealing with vets who they believe can offer the best specialist treatment.
"As far as equipment is concerned, we have a great deal including X-ray machines though they tend not to get used very often. They are mainly logistical issues whereby the dog has to be sedated and most trainers would rather make their own plans."
---
Of all the issues facing the track, it is the media rights battle that really gets Gilburn hot under the collar.
With regular sponsors Betfred not signed up to the ARC service, the track have found themselves short of backers for the Three Steps To Victory and the Steel City Cup.
The latter event is still available should a suitable sponsor be found though both events WILL go ahead. The 'Three Steps' starts in three weeks and the Steel City Cup commences on September 18.
The track have also lost their racing manager Dave Brayshaw who finishes this week.
Gilburn said: "Dave wants to return to odds compiling for good money and four days a week.
"There is just way too much racing, of increasingly poor quality, and it is putting pressure on all sections of the industry. Nobody wants it."