Hiya Butt is the latest star to be headed to Penistone Road, Sheffield as the Owlerton Stadium set out to dominate Tuesday open racing for the next six weeks writes Floyd Amphlett.
Laurels winner Butt has not raced this year having damaged a muscle in a flying Nottingham sprint trial in January when he recorded 17.44 for the 305m.
Assistant trainer Mark Keightley said: "He badly ripped a muscle which held up his preparation though he galloped yesterday and went very well. The plan is to go for the Bresmed."
With kennelmate Roxholme Hat clocking 16.08 and ending the four race winning sequence of Rappers Station on Tuesday night, the kennel look particularly strong in the sprint department.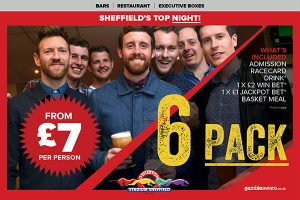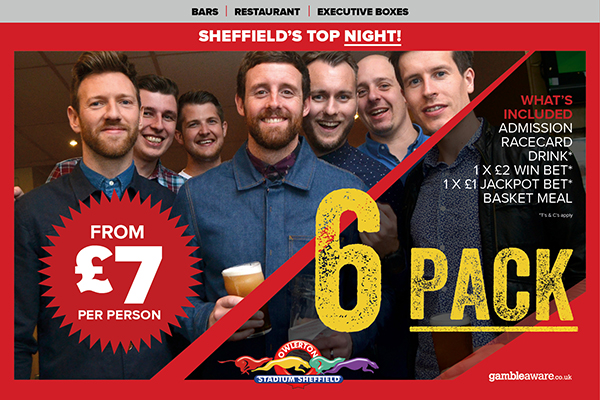 But there is a lot of action before the £8,000 Bresmed Northern Sprint (Tuesdays April, 11th, 18th, 25th) starting with the Coors 3 Steps To Victory which also takes place over three consecutive Tuesdays, commencing next week (480m) and concluding with a £10,000 final over 660m on Tuesday April 4. (Entries close noon on Friday).
There were a string of likely '3 steps' runners at Sheffield this week and none looked better able than Carl Perry's Geelo Sapphire who came from behind Lightfoot Mikel to land the 480m open in 27.89 (-20). Although she has never been beyond 550 metres, the local Track Championship star looks tailor made for the 660m trip.
Perry said: "We have kept Sapphire and brother Bullet especially for the 'Three Steps' and the preparation could not have gone better. I don't know whether she will see out the '660', I am sure she will get at least 640 and then we'll see. I would be pretty confident though."
So who would have the better chance?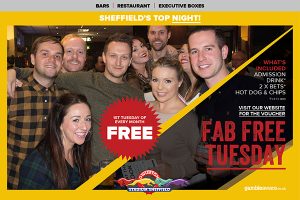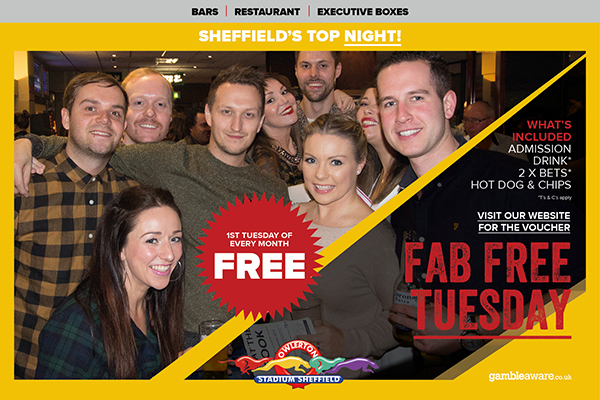 Carl says: "I always thought that Sapphire was a bit quicker over four bends until Bullet came out and did that 27.44 (480m) run and I think I underestimated his improvement. In fact, I had been disappointed with him when he led and was caught by Droopys Cymbols a couple of runs ago but when you look at what Cymbols has done since, it wasn't a bad run. There isn't much between my pair but overall, I think Bullet has the edge."
The Brereton/Perry partnership sponsor the Bresmed though Carl Perry seems determined to encourage opposition in both his own race and the £4,000 BGBF Puppy Cup which shadows the 'Three Steps' on both race days and entry deadline. The kennel's Geelo Monty (Ballymac Eske-Macys Perfect, May 15) landed Tuesday trialstake 500m in 28.91 (-20).
He said: "It is a bit of a concern when the trialstake for the puppy event only attracted five runners and I hope the main event (36 runner) will fill.
"As for the Bresmed, we hope to have a couple of runners but I am delighted that dogs of the calibre of Hiya Butt and Roxholme Hat will be entered. In fact, I was really hoping that we would see some of the top Irish stars taking part. It would be great, for example, to see Aulton Jet make the trip."
Trainers are also reminded that heats of the 660m two-run Molson Moors Queen Mother Cup takes place next Tuesday with the £3,000 final set for the following Sunday. Entries close at Noon this Friday.