Rab McNair has asked that Central Park handler Dan Brabon should be acknowledged for his role in helping King Sheeran land what now appears to be a guaranteed British Bred Greyhound of the Year title.
The brindle Produce Stakes winner added another £7,500 to his prize money haul with a fluent victory in Tuesday's British Greyhound Breeders Forum sponsored event on Tuesday night. Click result to view video.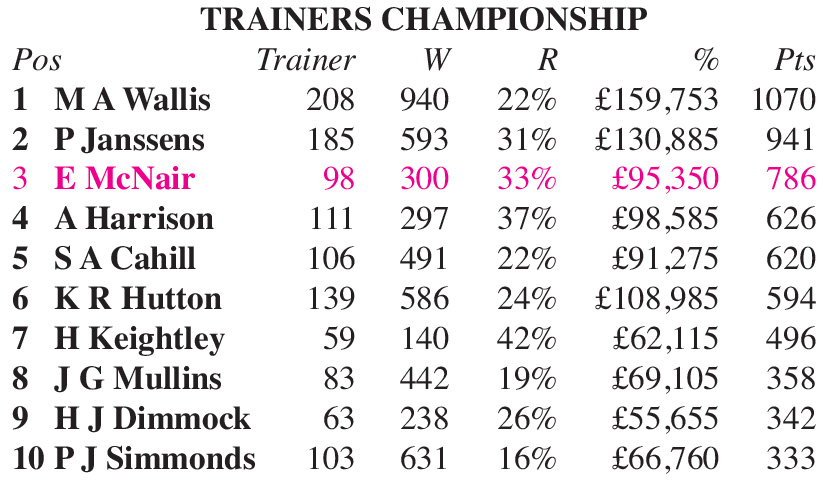 Rab said: "When the litter was being schooled, Sheeran was buggering about, turning around in the traps and just generally not getting on with it.
"He was doing my head in. Dan took him away for two or three weeks on the whirlygig, persevered and persevered, and eventually phoned me back to say, 'you've got a top class dog here'.
"After Sheeran won, he was one of the first people on the phone. He did a great job."
The three Kings, Sheeran, Lennon and Dylan now head to Hove for the heats of the Olympic on Saturday though Rab accepts that Sheeran looks in better shape than his litter brothers.
He said: "I thought Lennon and Dylan were a bit disappointing but we had a couple of things go against them which didn't help. They are fine this morning and will take their chances at Hove. If they don't qualify, I will probably give them a month off and then think about the Coronation Cup.
"But I was delighted with Sheeran. A couple of people had doubted how well he stayed on in the semi final. As everyone would have seen, there was no problem in the final. It is always difficult with him, given his injury history, to get him fully fit.
"We can't do too much with him; he has to run himself into fitness, though he should be in great order for Saturday."