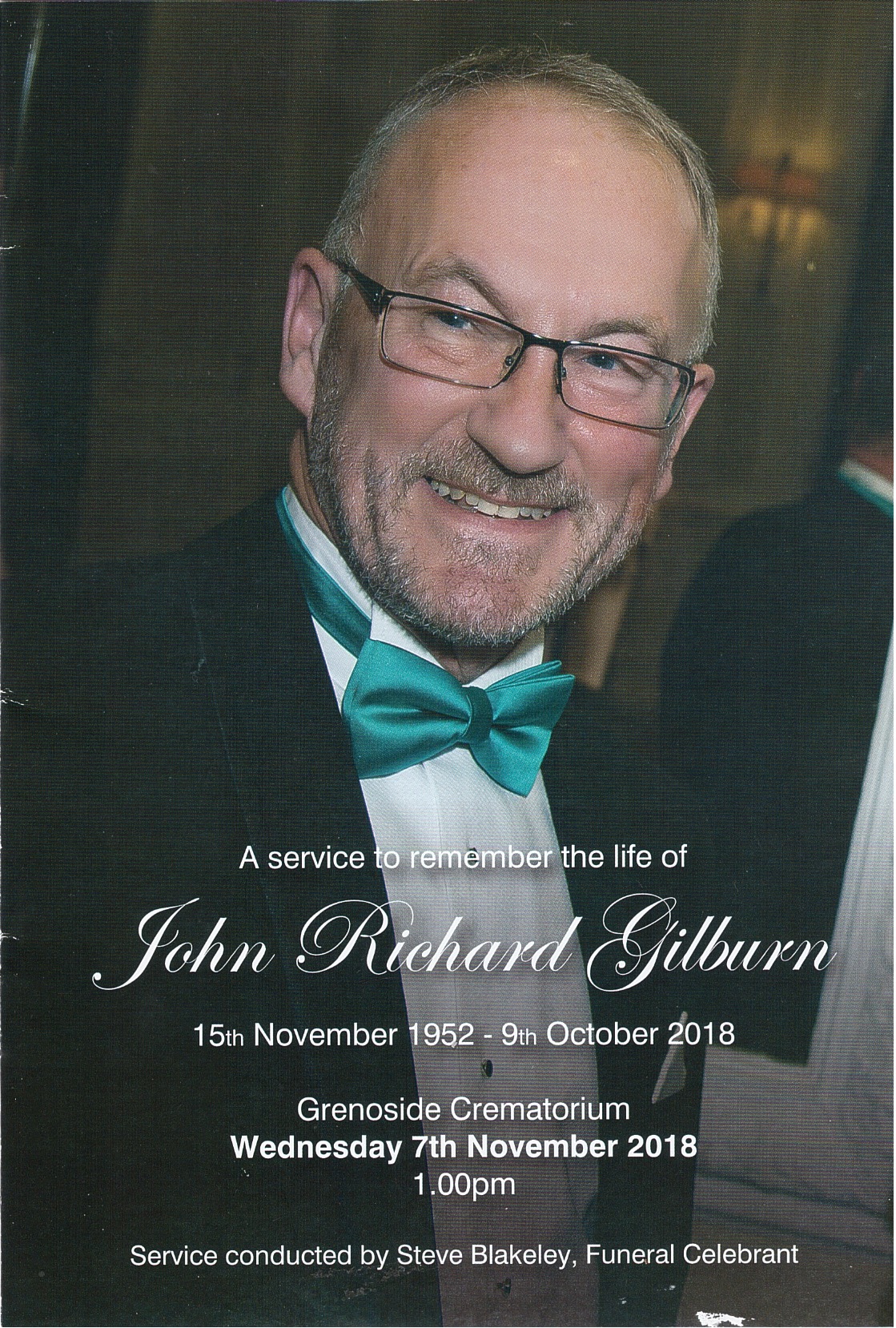 Way more than 200 people filled and overspilled the Grenoside Crematorium on Wednesday to remember the life of John Gilburn.
All seats were taken, walls were lined, and the entrance was blocked by the sheer volume of people for what proved to be a poignant, respectful, occasionally humourous and loving service.
Inevitably on these occasions, friends and colleagues learn so much more about a close friend.
They were told of John's early life as grammar schoolboy in Manchester, a smoking habit that lasted the length of a bus journey, and his career in accountancy through the Riley snooker organisation and then into greyhound racing.
We learned of his lifelong love of MUFC (he would have been smiling down last night), all animals and his early proficiency as an ice skater and medalled ice dancer.
We we let into a few family joke's about John's overt geekiness with a love of spreadsheets and accountancy. His love of cars (the more gadgets the better) and there were a couple of little innuendos that he knew how to hold onto a pound coin. . .
There was talk of John's great enthusiasm, management and accountancy ability plus a driving passion for hard work that manifested itself at Belle Vue, Sheffield and on the boards of the GBGB and BGRF.
Most of all though, this was the story of a devoted family man. John was married to Sue and then in 2015 to Rochelle, and was the father of five children.
Son Steven spoke of the privilege of growing up with John as a loving father for himself and siblings Daniel and Kirstie, and his sadness that young Maisie and Joshua would miss out. Put simply, John's greatest joy in life was spending time with Rochelle, his children and grandchildren.
But he will be sadly missed by us all . . .
Floyd Amphlett – Editor