As a former winner of the event with a dog who started at 20-1 to win his semi final (Astute Missile 2017), Seamus Cahill has no fears about training one of the 'under the radar' runners this time around.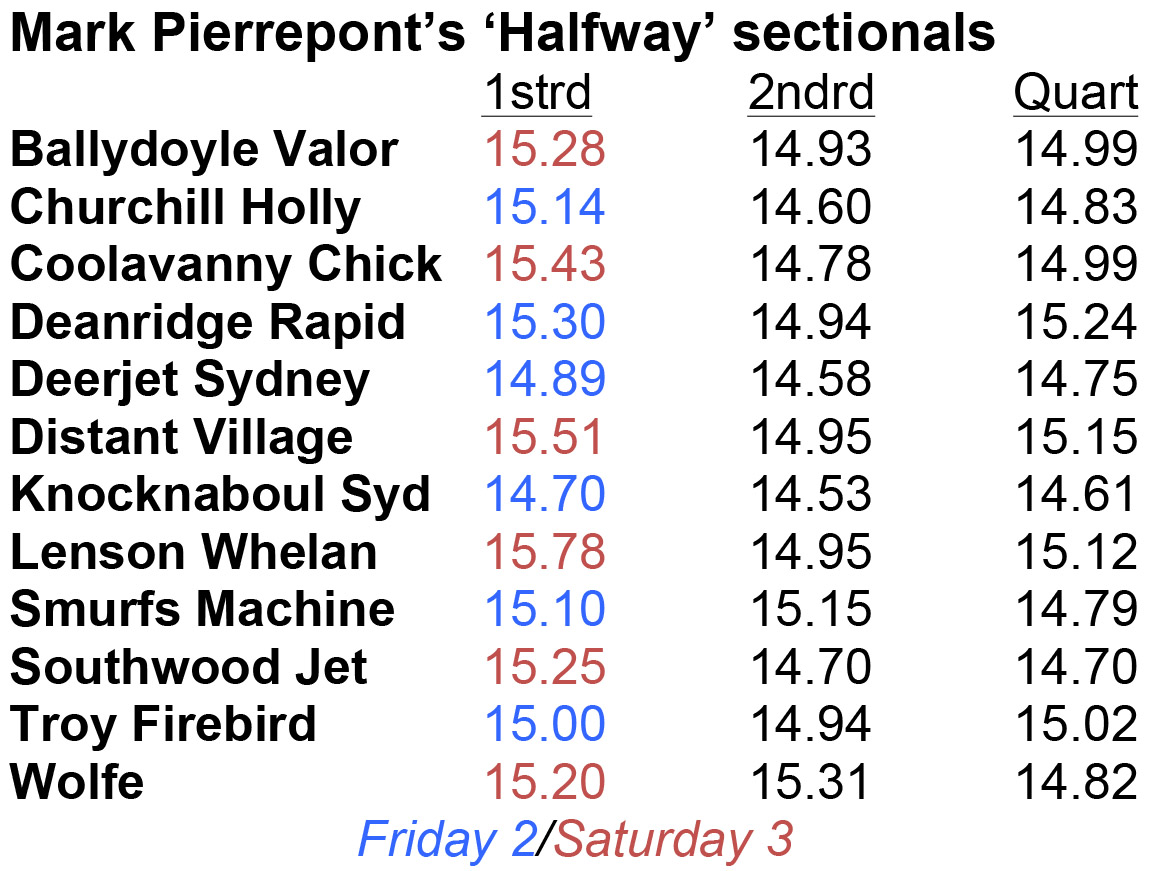 Smurfs Machine will run from trap five in the second semi final on Saturday night and is defying the concept that middle seeds are at a disadvantage at Nottingham.
Seamus said: "He only had one race in Ireland (29.32 -40 Youghal) and he was bought as a 'decent' dog, hopefully a Derby dog. When he first came over he kept missing his break. But he soon learned and won a couple of nice races.
"At that stage we had him down as a railer, which is what he wanted to be, but was struggling to take the bends. We switched him to middle and he is definitely running better for it.
"Overall, he has been a bit of a slow burner, his first trial at Nottingham was moderate enough, but he has certainly come on since then."
Machine's seeding ha previously earned him a trap five and two trap sixes. So what does his trainer make of this one?
Seamus said: "It is not too bad at all because of his litter brother on his inside. He will definitely move to rail which might give our lad a chance, but he has to trap at his best to have any chance and a do a low 4.90.
"He has to lead up Troy Firebird; whether he can lead the litter brother depends on how much trouble Deerjet finds as he moves across. I am delighted that we avoided Knocknaboul Syd and Southwood Jet who are both great early paced dogs."
Smurfs Machine is owned by Rick Martin, George Williams and Myles Simmons and is their first Derby runner.
Seamus said: "Rick has had dogs with me before and he and George are great friends who go horse racing together. Myles has quite an involvement in the kennel between one dog and another."
The kennel are on at 100-1 and down and have continued to nibble even at 20-1 this week.
Seamus said: "I think 20s is value. In my eyes, these dogs are more closely matched than the betting suggests. I don't think 1-3 about an Irish (based) dog is value. At least that is my opinion.
"There are a few nerves of course going into a Derby semi final, but we are enjoying it too. The Derby will always be one of the great highlights of the year."