Gavin Smith, of G&T Hare Systems is due at Yarmouth this week to install a new hare system.
Promoter Simon Franklin said: "It has been playing up for a while with the mechanism slipping in the wet weather so we have decided to bit the bullet. There won't be any major change, but we will take the opportunity to re-turf and smarten everything up at the same time."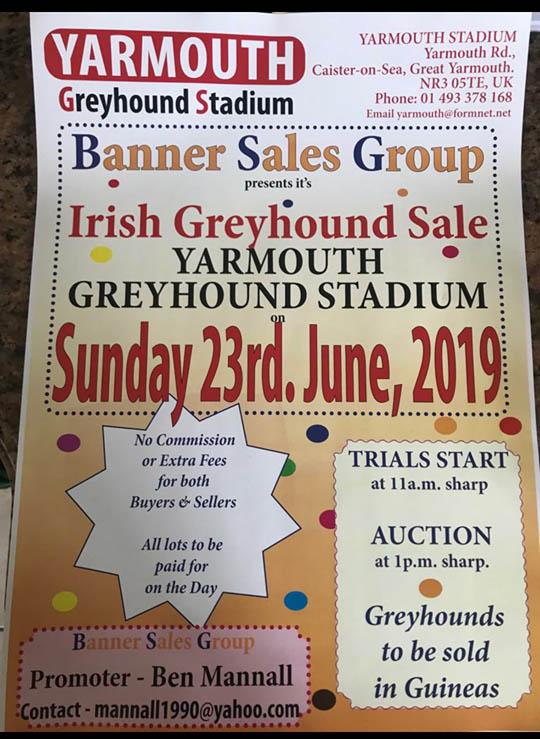 Next on the agenda is a greyhound sale run by former assistant racing manager Ben Mannall.
29 young Irish greyhounds will be trialled next Sunday.
The track staged their first graded marathon of the year on Saturday.
Although the 843 metre event was for five runners, the betting suggested an open contest: 5-4, 9-4 (x2), 9-2 and 6-1.
The 9-4 winner was Saving Grace (Holdem Spy-High Living, Jul 17) who beat favourite Sunfire Penny by just over five lengths.
The winner mentioned previously on the site, was the sole survivor of a British bred litter.
In an attempt to ensure that Grace didn't grow up alone, John Mullins bought in more pups who turned out to be future 'Saving' open winners Mullpark, Face and Sonic plus Goldies Allen.