1999 Peterborough is gutted by a fire, caused by an electrical heater being accidentally knocked onto a palette of combustible material. Twelve appliances and 80 firemen are required to put out the blaze. The track remains closed for six months.
2003 Around 40 security guards met around 50 owners, trainers and promoters as they staged a peaceful protest in support of the BGRB's New Deal campaign at Monmore. The 11 contracted trainers drove through the picket line.
1974 Derby favourite Myrtown wins the traditional preparation event, the Wood Lane in some style. The Fenton Kirwen owned Eddie Moore trained brindle starts at 8-11f and beats Tan Silver in 28.68 for White City's 525 yards.
2003 Brough Park is sold to William Hill for an undisclosed figure.
1994 Irish Coursing is hit by a string of positive dope tests. Four dogs, including Champions Stakes runner-up Castlelyons Euro fail at Clonmel. But the big news is the positive return by Irish Cup winner Ballinveala Hobo. He was discovered to have a stress fracture of a hock after the final.
1975 The Irish Greyhound Owners Federation vote to strike after Bord na gCon refuse permission for the introduction of sweepstakes confined to Federation members.
2002 The racing offices at Harlow and Henlow take some stick from punters when advertising open races for Good Friday – one of only two days in the year when betting is illegal.
1994 American Mo Kick becomes the highest prize money winner in the history of the sport when his prize money total passed $297,000 (approx £200,000). He passed the record of Homespun Rowdy with the 96th win of his career. There were to be another 13 wins before Kick retired with $314,067.62 won.
1993 GRA sign up Willliam Hill to operate their on-track betting shops.
2001 Monmore layers Mick Reeves and Keith Johnson found themselves in a challenge to lay the biggest price on Prince For A Day in an A6 graded race. The dog eventually went to traps at 100-1. He led until the later stages and finished fourth beaten just over a length. The Monmore management were not happy with the two layers!
2000 Three straight wins help Nick Savva land the Trainers Championship meeting at Sittingbourne. The Savva winners are Larkhill Bobby, Sonic Flight and Early Flight. The star of the day though is the 18 month old Droopys Vieri who sets a new 473m track record of 28.53.
1977 Probably the most unusual case ever of a stolen greyhound is resolved happily for trainer Ron Hoey after he received an anonymous phone call telling him that his stolen bitch Dallas Dolly could be collected at Kings Cross Station. Sure enough the bitch is returned and later than night Hoey receives a second anonymous call checking that Dolly was okay. She was, albeit she had been dyed from fawn to black.
2002 Crack sprinter Parliament Act is retired to stud after going lame in the trainers championship meeting at Hove. The Charlie Lister trained brindle had won 34 of his 58 open races and set new track records Belle Vue, Hove, Monmore, Sheffield and Nottingham.
2004 2000 Greyhound of the Year Palace Issue dies suddenly after suffering a massive stroke.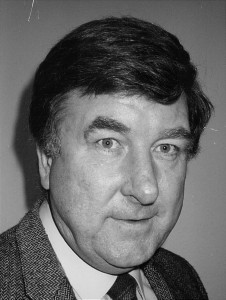 2004 March 14 – greyhounds return to Coventry after a 14 year gap with the first official trial won by Perrys Jungle clocking 30.80.
1995 Frank Melville becomes the NGRC Chief Executive after taking over from Archie Newhouse. He had previously been a stipendiary steward and trainer at Harringay and White City.