Queen Anna boosted the chances of litter brother King Elvis landing the Greyhound of the Year title with an impressive victory in Stadium Bookmakers National Sprint Final at Nottingham.
Liz McNair's British bred went from trap six. The other principles were odds-on favourite Hiya Butt (T1) and defending champion Trapstyle Jet (T5) . . .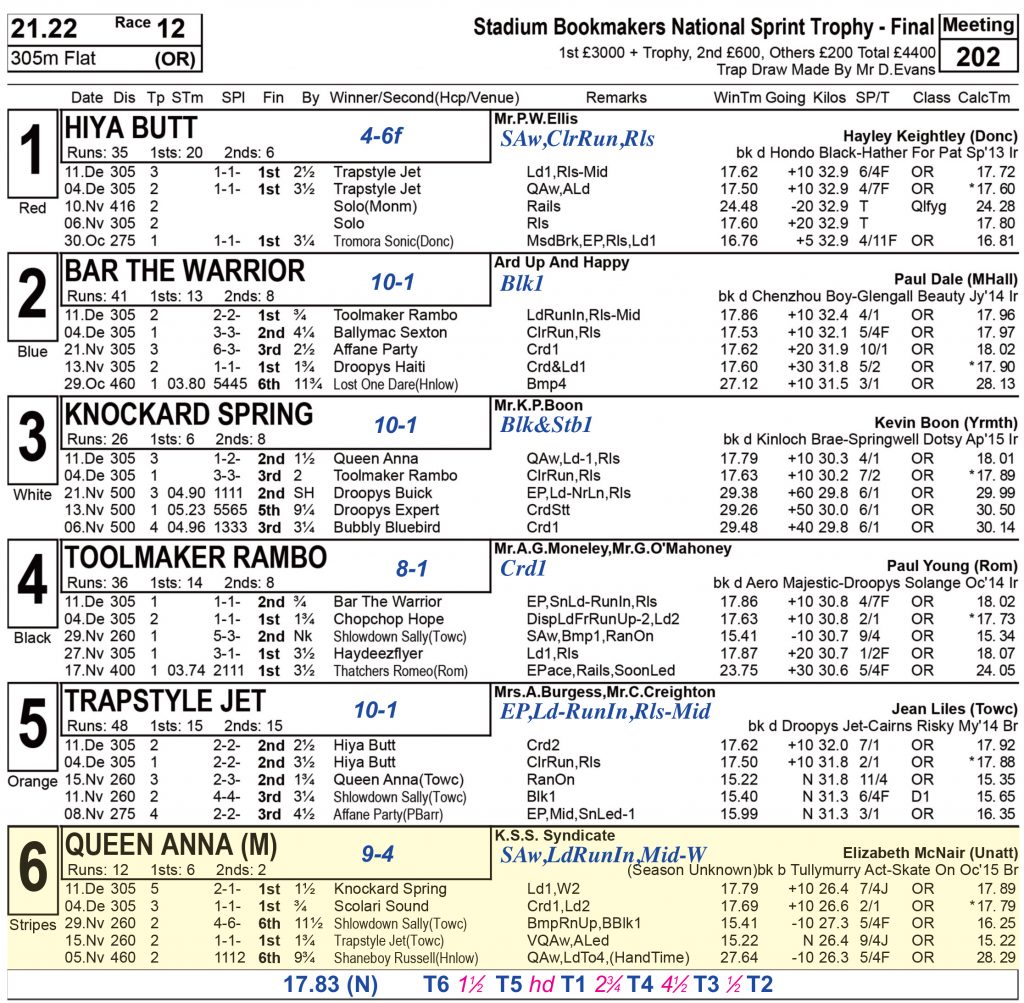 Queen Anna's last-to-first 17.83 victory not only gave her a chance to take the Sprinter of the Year award – an honour that the McNair's feel was unfairly denied her dam Sake On – it also increases the chances of King Elvis securing the top award.
This is because one of Elvis' main rivals, Hiya Butt, will now find it difficult to land one of the 'distance' awards.
The rules state that the GOY must be chosen from one of the five division winners. Derby finalist Butt only has one 'Cat One' win over the standard distance, compared to Elvis' three, but as runner-up in the Northern Sprint, he would have had a major opportunity to be voted Top Sprinter had he been successful at Nottingham.