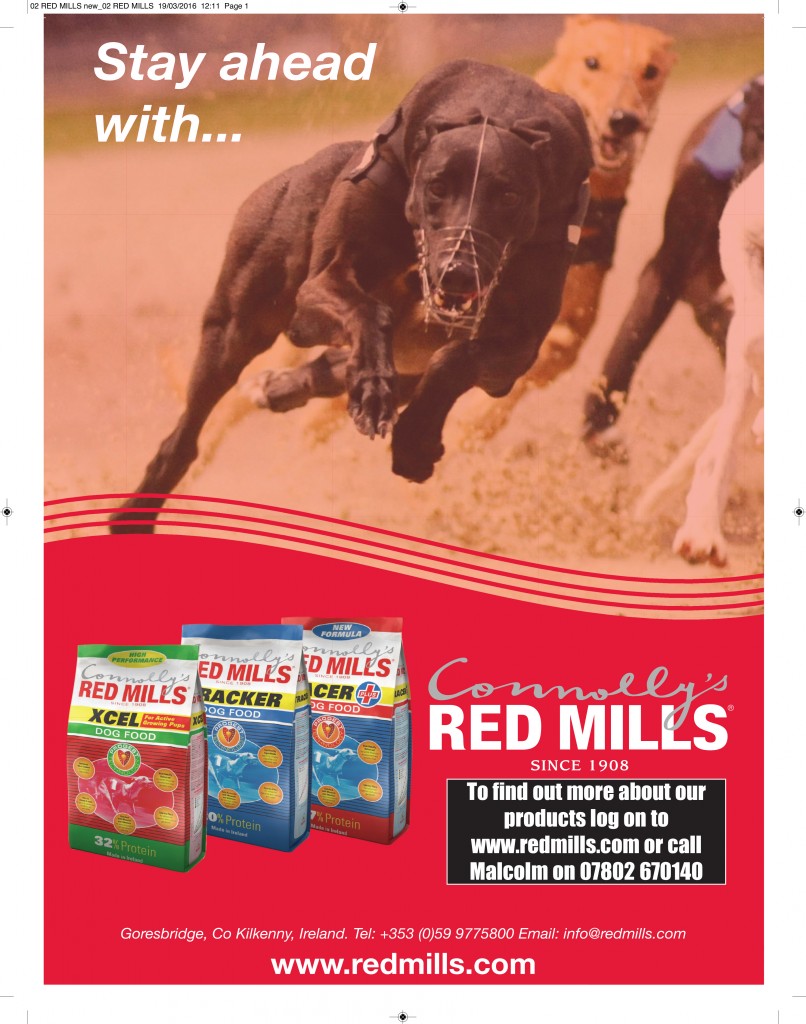 I have been following the on-going greyhound media battle with as much with concern as interest and two points are of particular concern.
Firstly, how will it affect open racing? We know that there are unlikely to be SKY meetings, but what about the 'bread and butter' opens? The thing that tends to get forgotten is that graded runners are really the by-product of open racing.
It is the open race 'failures' that balance the books. If every racing greyhound was sold at cost, for as much as a pedigree show dog, the industry would shut down.
Now some people have said 'you unattached trainers are in the best position, because you aren't restricted'. But the unattached trainers do not get signing-on payments nor any extra for running their dogs in opens which puts us at a massive disadvantage. We are told that tracks want our dogs to stop their opens coming glorified kennel sweepstakes full of their own runners, yet we aren't paid the runner bonuses that the locals get.
What's more, we are the ones who are usually still there at the end of the meeting with the long journey home. It was 1.30am before I got home from Nottingham the other evening, with an empty tank of diesel and nothing for travelling.
Nottingham are the only track that deduct 10% of prize money for trainers, though realistically, they are taking that off the owners. I don't retain that 10% unless we have won a race worth more than £1,000 but I do (have to) charge for travelling. The only track where I have ever been paid a runner bonus is Towcester. It wasn't much, but the principle, like most things there, was spot on.
Like most trainers, I wouldn't run a dog at the wrong track, but if there was a choice of two, and one was offering a runner bonus, of course I would favour it, as would most unattached open race trainers.
The second point about the anticipated extra meetings that we might expect is the risk to racing surfaces. As the volume of racing has increased, the quality of a lot of racing circuits has definitely declined. There simply isn't the time to spare to prepare and maintain the them, and it is going to get worse.
Most of our open race attention recently has concentrated on Monmore and Nottingham.
We have three runners in the Trafalgar Cup which we won last year with Charity Dragon. Like our other runners at the meeting, we are going more in hope than expectation.
Ballydoyle Joey has not been trapping and unless he does, he will struggle. He can definitely run, and he has the ability to come away well, he just needs to put it together.
Charity Ikea, who has already won well, is up against King Elvis and although I expect her to run well, I see her future as being over a longer distance. Swift Bethany started out quite well but has been very disappointing in her recent races and needs to raise her game.
Our two runners in the Summer Stayers Classic are drawn alongside each other. Newinn Blitz didn't trap well in his first race though I do think he can break better in three. He would need to lead to have any chance. Cuba Libre can do it from the front or behind. Ideally, I would like to see him following Blitz into the bend.
Looking further ahead, we have Looking Sharp in the Puppy Classic at Nottingham. I would say he probably looks the most promising youngster in the kennel.
But we have some new pups due in shortly including the first of the Swift Hoffman's. We had a set-back with our litter out of Little Flame, the dog had to be retired with a broken hock and we are waiting for the bitches to come out of season.
Hoffman has done pretty well, probably nearly 30 litters in Ireland and ten in England. They are big litters and plenty of quality. Ian Greaves has several litters of Hoffman's and that can make such a big difference.
Newinn Yolo was later going to stud so hasn't been quite as busy, but I can't wait to see his early pups too.
We have been badly hit by injuries in recent weeks. Fearsome Phantom picked up a wrist at Towcester and faces a long time off. The problem with that type of injury is that you get one chance to put it right, so you have to allow as long as possible.
Azzurri Genesis went lame at Sunderland though it is only a toe injury and he shouldn't be off for long.
Sadly, the same can't be said for The Other Billy who stumbled when leaving the traps and could barely walk the next day. We think he did some damage to his back, certainly his foot was bent over. We initially feared the worst but we have persevered and he is now on the walking machine.
"It will be a long time off, but hopefully he will race again. It is such a shame, such a very fast young dog."