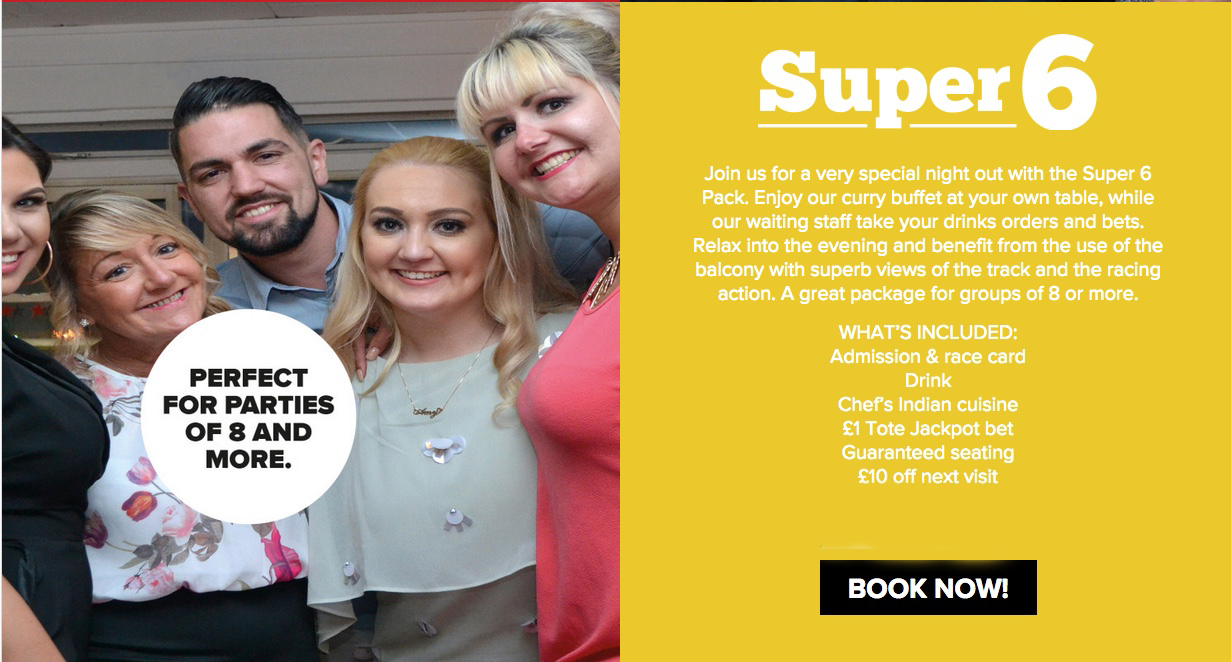 Affane Party (Sparta Maestro-Affane Katie, Jun 15) moved to within one win of a (virtually) guaranteed nomination for the Sprinter of the Year title (though no Bresmed winner has taken the award to date) with an impressive semi final victory in the Bresmed Northern Sprint at Sheffield on Tuesday.
John Lambe's dog made it 13 wins (4 seconds, 1 KO) from 18 races with a 15.83 (-10) victory. Slower from the boxes than in his heat, and duly 10 spots slower, he nevertheless beat Fridays Zeus by just over two lengths. Cotton Pants took third with Newcastle track record holder Ballymac Sexton crashing out.
The second semi final went to Colin Handford's course and distance specialist Sherlock (Kc And All-Express Cara, Nov 15). In a race that went largely to form, the 7-4f edged a tight buckle with Blakes Flyer and Elegant Denis with fourth placed Airfield Penny beaten a total of a length and a half. The winner's 16.13 (-10) was some way off his best for the trip – 15.85 (-10) in the first round.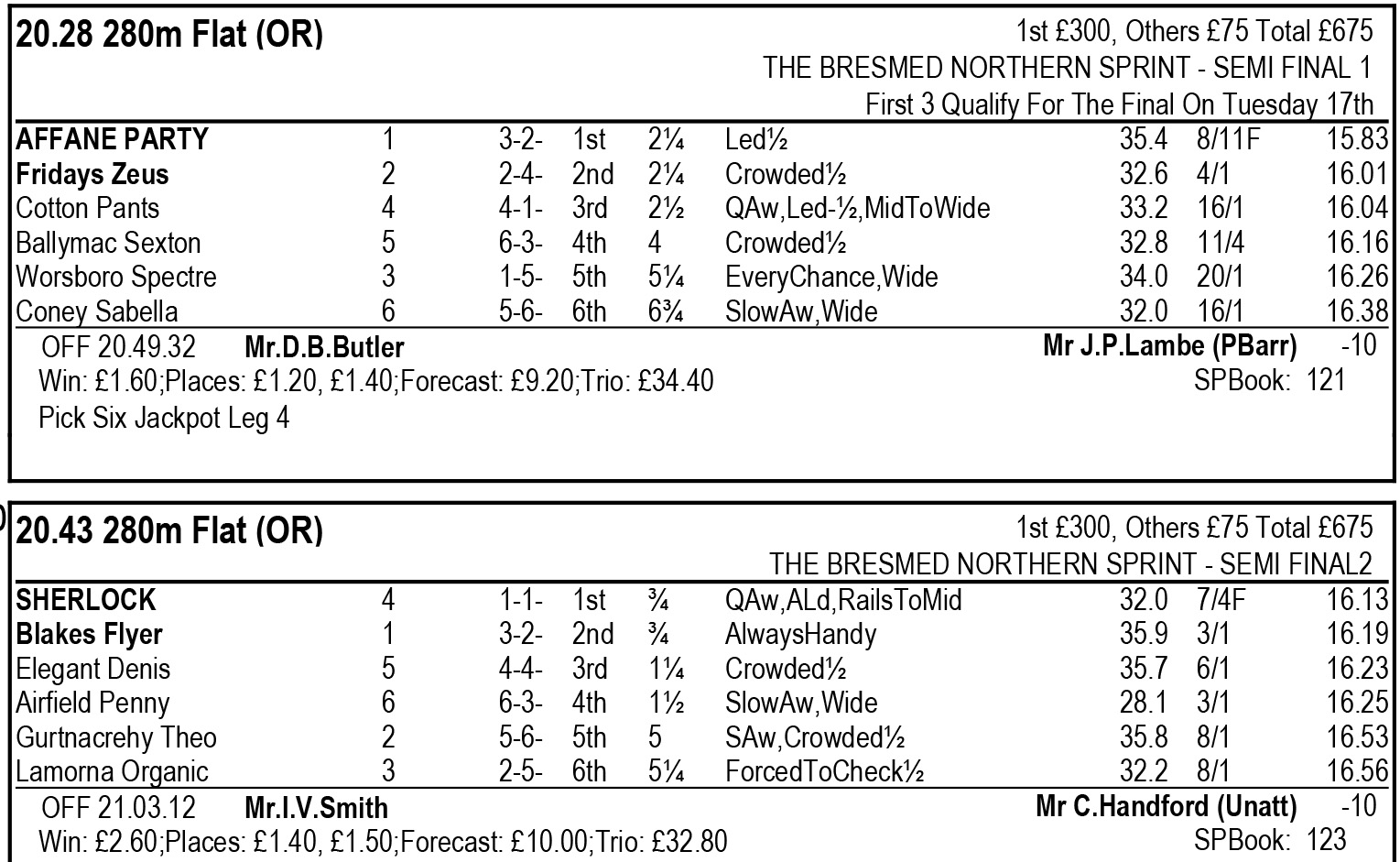 Next Tuesday's final features three railers and three middle seeds:
1) Blakes Flyer, 2) Affane Party, 3) Fridays Zeus, 4) Sherlock (M), 5) Cotton Pants (M), 6) Elegant Denis (M)