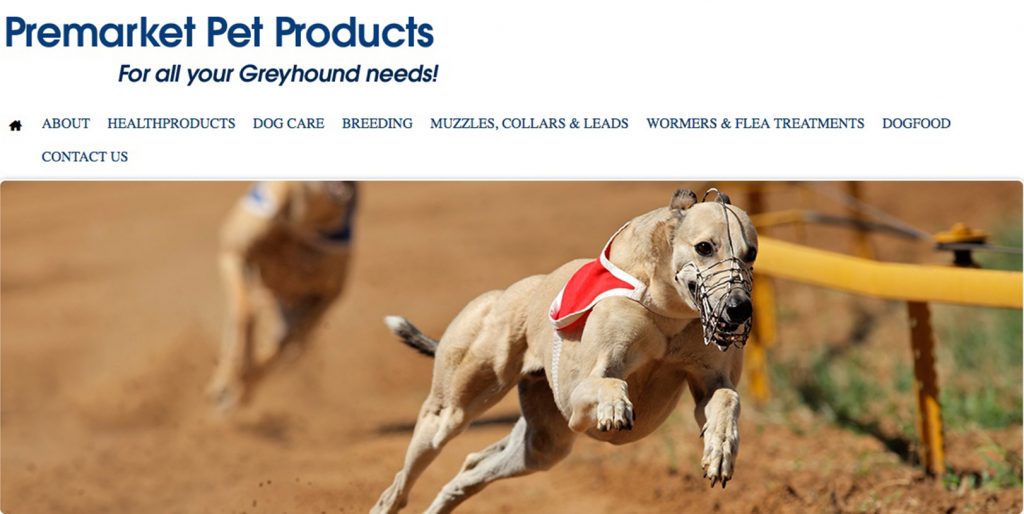 Roxholme Nidge stretched his career record to eight wins from nine outings with another daredevil performance in the heats of the Northern Puppy Derby at Newcastle.
The Hayley Keightley trained brindle, who has already won William Hill Plate and Romford Puppy Cup made it seven straight victories despite a repeat of his first bend steering issues in the semi finals.
The winner's time of 28.52 was two spots quicker than his previous best and with a length and a half to spare over Stole My Baby who is unbeaten in his three races to date.
The draw saw Nidge allocated the black jacket.
Assistant trainer Mark Keightley said: "I would have preferred a draw on the inside of the three (Ballymac Dympna) because I can see him moving out on the run to the bend. Having said that, I would hope that if we get an adequate start, our lad would have the pace to clear them.
"I was disappointed that he didn't run the bend better last night – in fact he probably ran it worse than the first round. But I think that was probably more mental than physical. I am sure he can get around the bend without moving off and he might be better suited to the middle draw."



Five of the six finalist in the Williamhill.com Great North Run qualified within nine spots of each other. Quickest of the three semi final winners was local star Shellan Delano. Angela Harrison's runner, whose sister Shellam Maeby was runner-up in the '16 final landed the third qualifier in 41.00 for the 670m.
Assistant trainer Jimmy Wright said: "He ran brilliant to win his heat. We changed his seeding from wide to middle because he lacks early and was getting forced off the track at the first bend. Now he is closer to the rail, it doesn't affect him quite as much."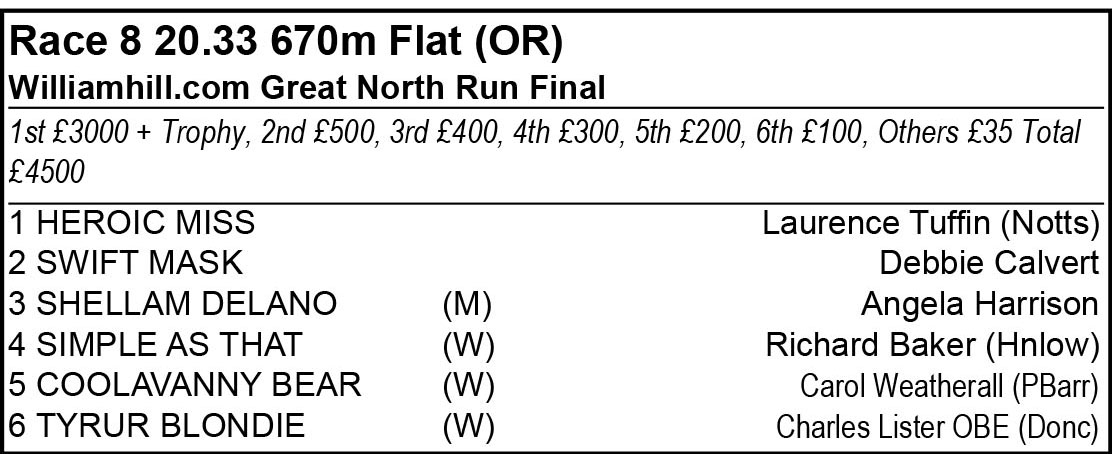 Three of last year's Angel Of The North Oaks finalists contested the '17 semi finals with only runner-up Sidarian Riva failing to get through from the first semi.
It went to local Invincible Lady with Ballymac Deirdre reaching her second Angel final in second place.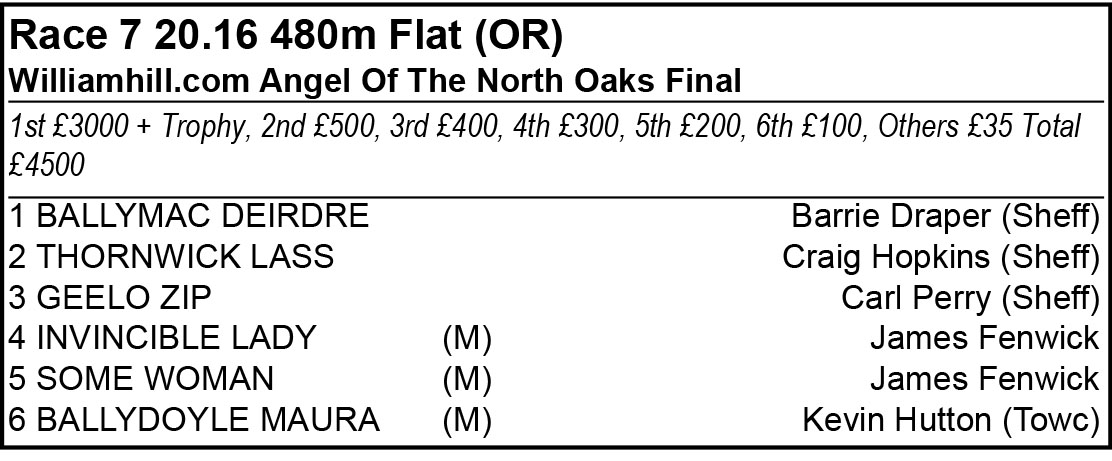 Footage courtesy of RPGTV