Monmore became the first of the four Ladbrokes Coral Tracks to stage one of the new Track Championship series of sweepstakes and if this is an indication of what is to come, they could not have made a better start writes Floyd Amphlett.
264 Next Saturday's sprint final will feature six different kennels, two of each seeding, with Pat Cowdrill's 12-1 qualifier, Ardera Jade holding the three quarter of a length superior line of form.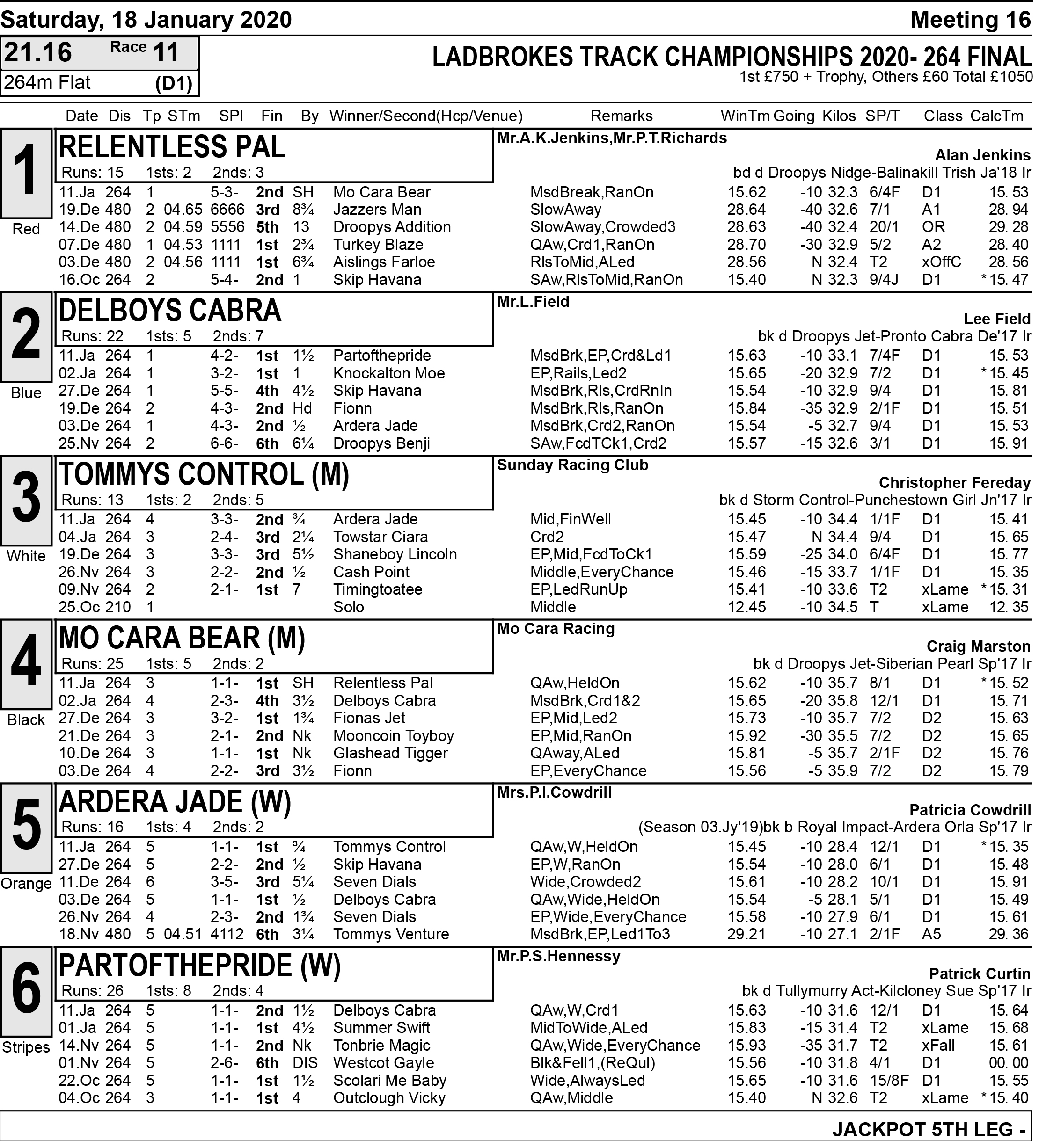 480 – Stuart Buckland's Ballymac Wizard (11-4) will have to repeat his heat win over Swift Fabio (4-6) to land the £750 480 metre decider. But with only 22 spots between all six qualifiers, it should be a hugely competitive decider.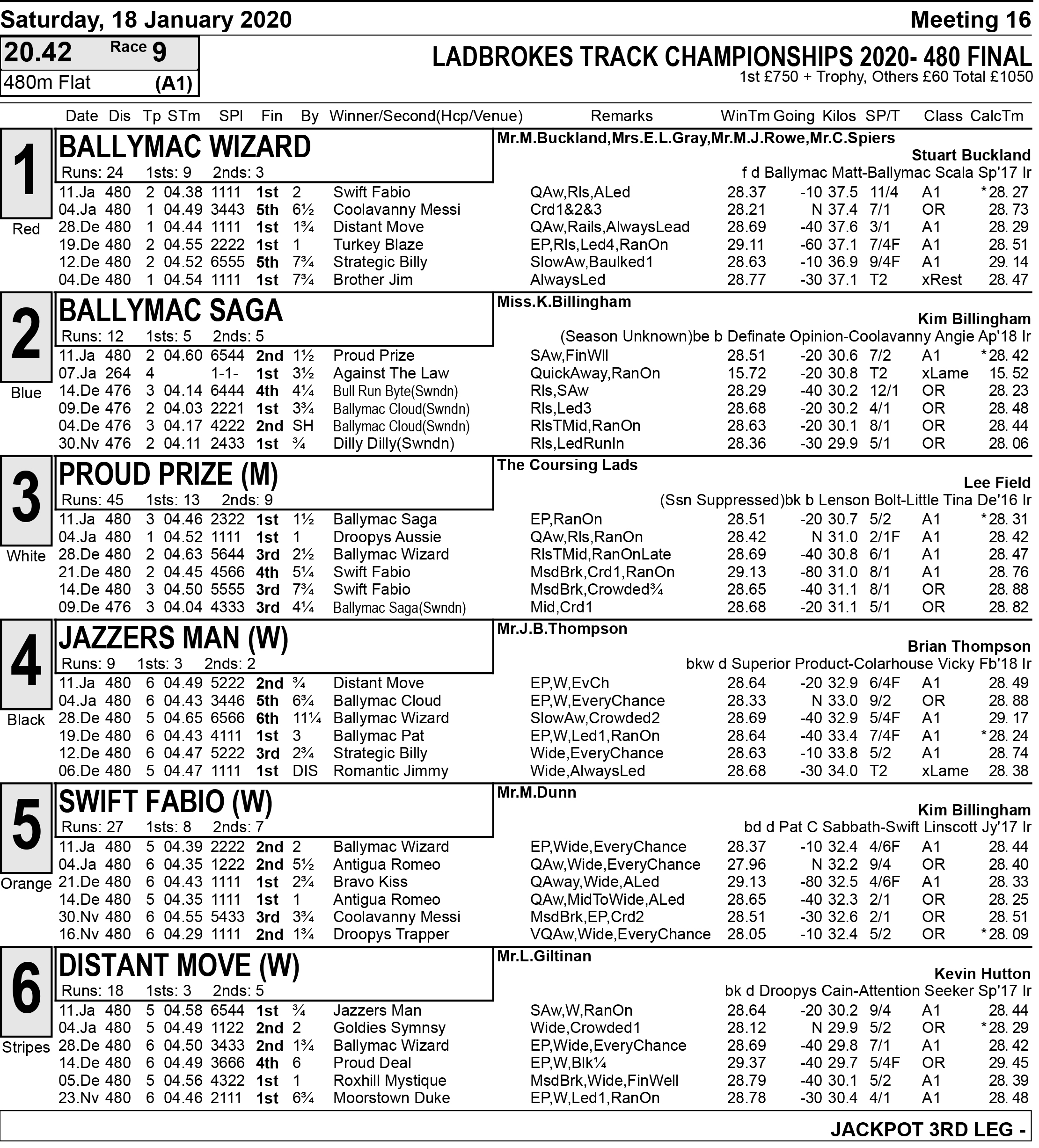 630 Recently promoted Chris Fereday has the fastest qualifer in the stayers decider with Droopys Collar. But once again, it is a competitive six-kennel event.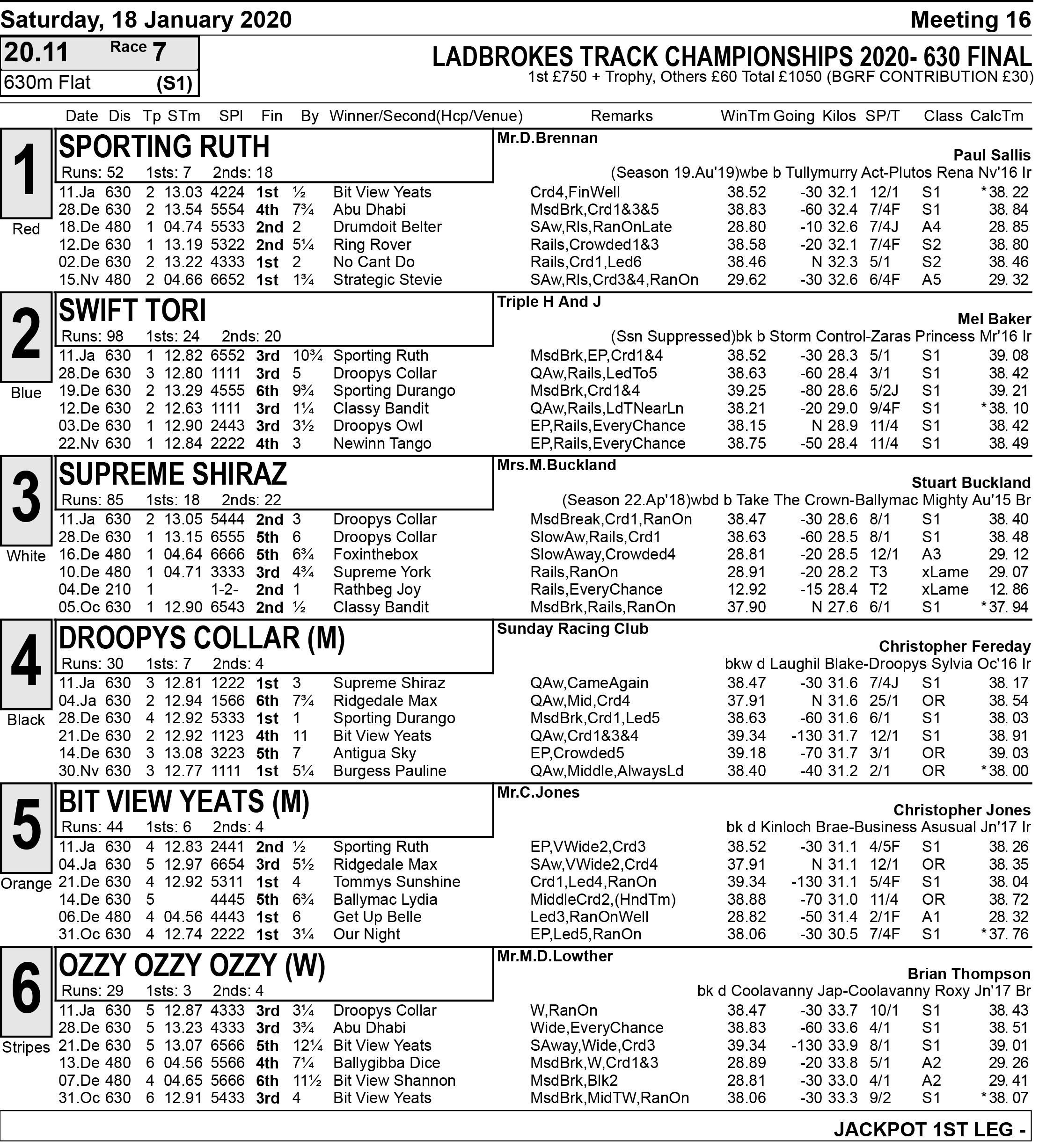 ---
With the Ladbrokes Golden Jacket due to start in a month's time, defending champ and track record holder Stardom appeared to have a comparatively straightforward task in a Crayford 714m open on Saturday night. That did not prove to be the case.
Despite only three opponents Heather Dimmock's 4-5f was turned over though given connections cannot be too disappointed given the defeat was as much down to unlucky timing in her challenge as any lack of pace. That said, Tom Levers will have been thrilled by the run of the diminutive (24kg) Beechgrove Bell (Tullymurry Act-Forest Bell, Jun 17).
Bell's 5-1 SP was probably more a reflection of her lower profile than lack of ability. Although her run on the night was 45.33 (the fastest of the trialstakes) the Kent St.Leger finalist previously boasts a line of form of 23.19/44.83.