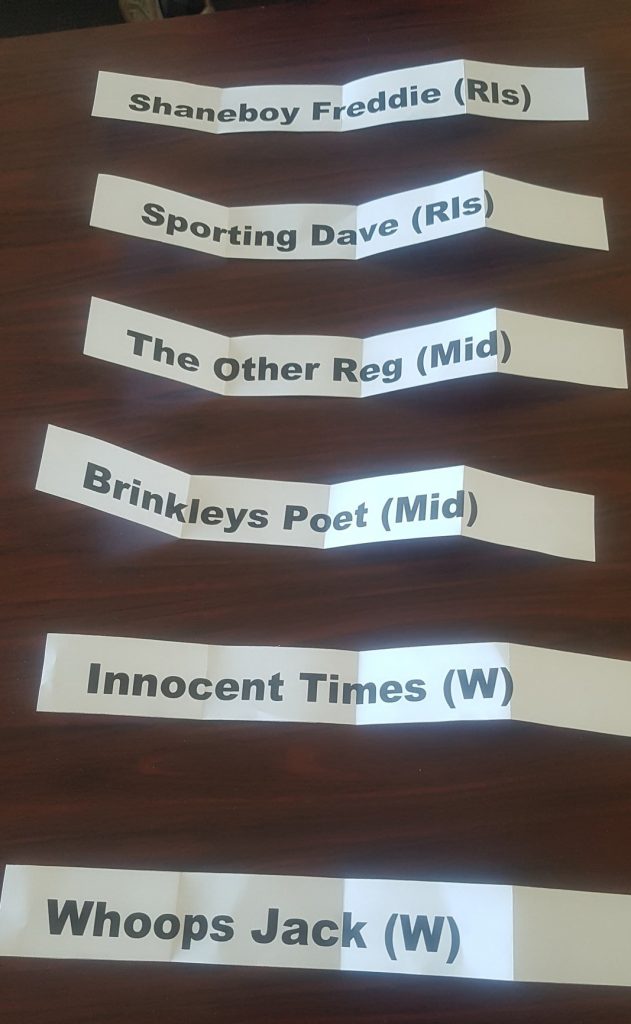 Like the World Cup Finalist who finds himself on the sub's bench but then scores the winner, Honour Turbo gave a 'V' sign to the RPGTV Select panel when clocking the fastest time of Monday night's Nottingham card.
On going rated .40 fast, The Other Reg (29.54) was the quickest of the three Select trialists, followed by Brinkleys Poet (29.64) and Innocent Times (29.90)  – though even they were bettered by another reserve, Bull Run Button (29.48).
However, in race company later, the locally trained Turbo (Lemon Pumba-Lemon Velvet, Mar 15) romped up by six lengths in 29.43 (+50). It was a 'PB' over course and distance and a fourth win in his last five for Aidan McPherson's white and fawn.
However, could another pre-race trial prove just as intriguing for punters sizing up next Monday's big race following the sensational 17.57 (+20) sprint trial for Whoops Jack.
By means of comparison, Newlawn Adam made it six Nottingham sprints in a row over course and distance with a 17.64 (+20) open race win. His personal best is 17.55.