The RPGTV commentary team, backed up by a set of results that included three T2-T1 forecasts and two T2-T3, suggested that there might have been an inside bias to Nottingham's Monday night card.
But Nottingham racing manager Jason Smith believes the apparent rails bias was due to the combination of a couple of factors.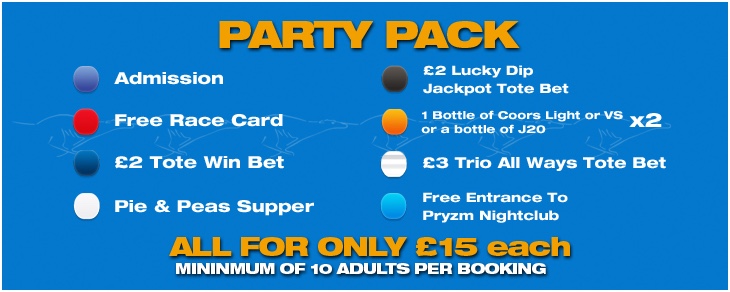 He said: "There were a lot of the fancied runners drawn on the inside, in fact there plenty of railers in general, and some unlucky draws that led to crowding in a lot of the races.
The star of the night was local favourite Tracton Skimmer (Kinloch Brae-Bigwood Syndi, Sep 14) in the opening heat of the MSCM Ltd Lowther Stakes.
Terry Munslow's 5-1 shot led up from trap one and held off Courts Ad Lee by a length in the fastest time of the night – 28.78 (+30).
Jason said: "She doesn't have recent form the distance, but that is her eighth win in her last nine races. Once she led, she was always going to take some picking up."
The second heat saw a trap to line win for Move Over Evie (Taylors Sky-Move Over Dora, Apr 16) with Oaks winner Wuheida putting in a fine performance after being badly hampered on at least three occasions.
Jason said: "Mark Wallis' Ashikiran tried to move in from trap five and his other bitch (Brinkleys Rosie) tried to move out from trap two."
There was a another trap to line red winner in the third heat with Charlie Lister's Marians Dream (Head Bound-Southest Suzie, Jul 15) holding off recent Henlow Summer Maiden Derby winner Naughty Molly by just under two lengths.
Jason said: "I though Kevin Hutton's bitch ran really well to finish second. She doesn't know the track and I would expect her to find a bit of time in the semi finals."
The strong fourth heat saw the two 2-1 joint favourites both eliminated. Geelo Blissful, made an uncharacteristic slow start and then ran into trouble at the first bend. She did well to run on for fourth. Tea For Tess had every chance after leading up but was bravely overtake on her inside by Queen Adele (Tullymurry Act-Skate On, Oct 15) going into the third bend. Bull Run Button and Donation both found early trouble, and were also involved in third bend crowding. Donation put in a sensational late finish and only failed by a short head to catch the leader.
Jason said: "Donation ran very well and you would have to think, given the draw in the semis, that she looks likely to run around the outside and starting picking off the railers to get through to the final."