The new Swindon Stadium project has received the final go-ahead from the planners,and the new greyhound facility is set to be operating by mid summer writes Floyd Amphlett.
The full extent of the difficulties in completing the project, which has been delayed for 15 months, are laid bare by the fact that the original plan, to move and rotate the stadium to an adjacent site, has been abandoned. The new facility will be built almost on top of the existing track.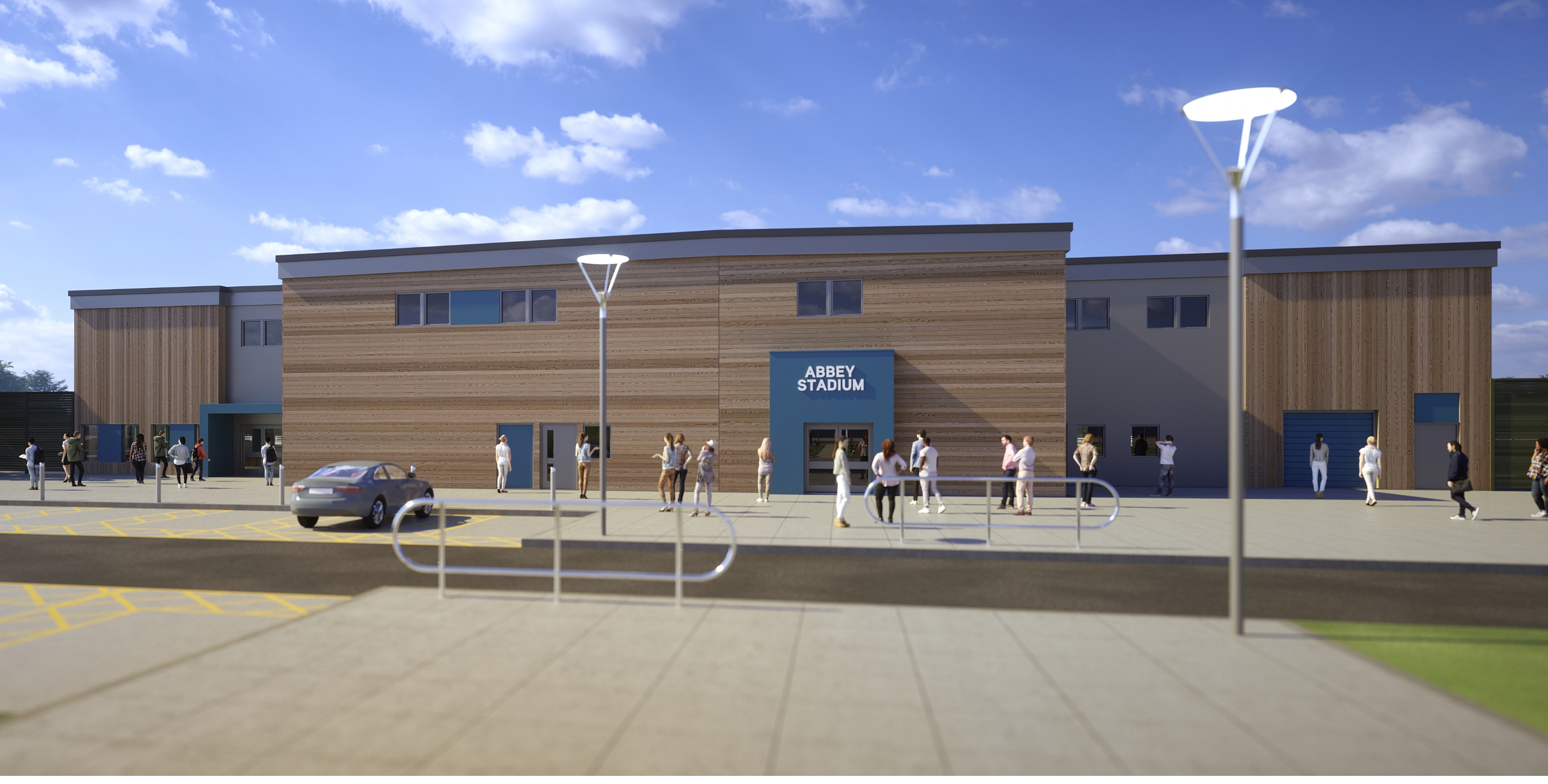 Gaming International's CEO Clarke Osborne said: "This has been a hugely frustrating and expensive for us in Swindon with the ongoing delays surround the site wide drainage design, whilst our new customer and racing facilities sat waiting in a car park in South Wales.
"However, out of this adversity has come and improved design which will maintain excellent orientation with the Abbeymeads Development, and most important, will allow us to work at speed in delivering what will be a fantastic speedway and greyhound racing facility at Swindon."
The new facility will see a slightly shortened racing circuit with a new purpose built grandstand with an internal capacity for 700 racegoers.
Gaming International's Head of Racing Bill Glass said: "Although the circuit will be shortened, it won't affect the run to the bend from the 480 traps. Effectively, we are losing the area behind the 480 traps so we will no longer have a 509m distance, which we never used for graded racing anyway. The plan is to continue to run over a standard distance of 480 metres by moving the winning line."
The stadium are committed to having the Swindon Robins speedway team compete in the new season which gets underway in April, though their home fixtures may be delayed by a few weeks. It is estimated that the greyhound operation may be suspended for two weeks during the transition.
Glass said: "It isn't such a major difficulty as might normally be imagined. The new grandstand has been finished for months, and we have made provision, during the demolition of the old grandstand to move the judge's box to the far side of the track. But I should warn everyone that there will be considerable disruption in the short term, and it is imminent. As far as the major events are concerned, as already discussed with GBGB, we will be putting the Arc back to later in the year, but hopefully we should be sorted by the time of the Produce Stakes.
"Although the big push is about to get underway, there is something of a feeling of relief that it is finally getting underway. There have been obvious concerns for the owners and trainers, and of course we are still looking for a deputy racing manager.
"The old grandstand must be approaching its 70th birthday and building construction has come on a long way since then. The new grandstand is on two levels and is a big improvement in all aspects on what we have already. There will still be room outside who racegoers who prefer to watch their racing from there."