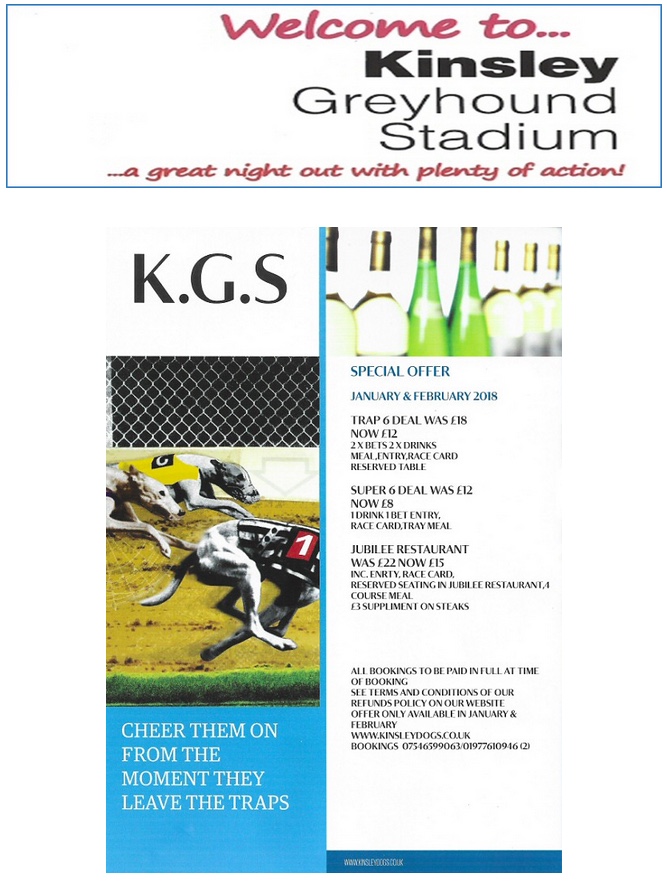 With concerns over schooling facilities for unraced pups, Kinsley promoter John Curran is offering licensed trainers the opportunity to school their pups.
The criteria is:
– The greyhound saplings should not be older than 15 month must be registered with stud book English or Irish but not yet registered with GBGB.
– Must have been named and have full vaccinations.
The track accommodate:
– Hand slips from any part of the track
– Starting through the traps etc.
The handler must be licensed by GBGB and does not need to be attached to Kinsley – however the schooling session must be pre-booked with the racing office
Schooling can be booked on Friday afternoons, after the BAGS meeting, or on a Tuesday night for pups that need a session under lights.
The sessions will switch to Tuesday afternoon from January 18 onwards.