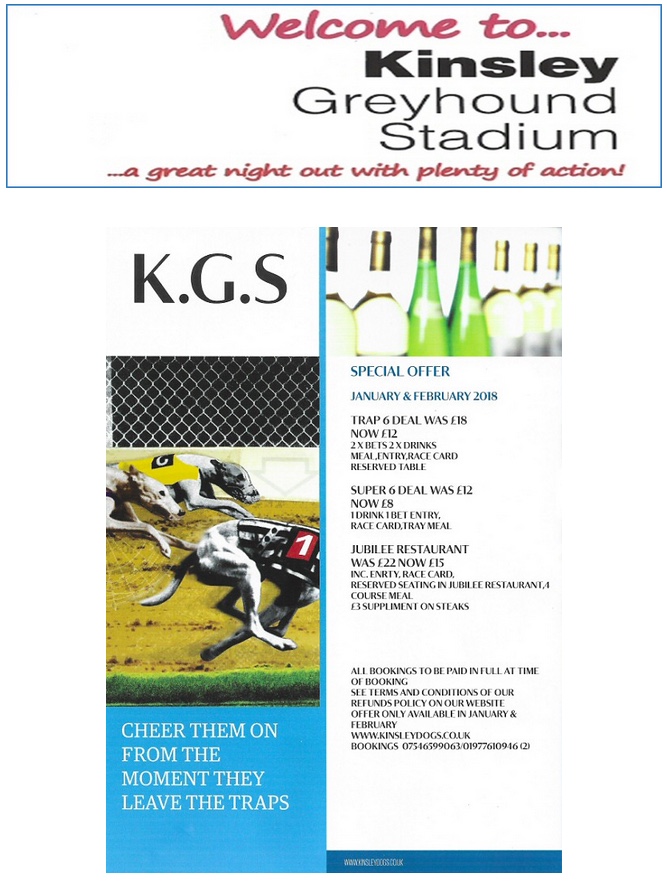 Kinsley have provisionally booked dates for the 2018 Betfred Gymcrack – subject to confirmation in early March writes Floyd Amphlett.
The dates for the £8,000 to winner puppy event are Sundays 8th & 15th with the final scheduled for Wednesday April 25th.
Promoter John Curran said: "We needed to get the event in the Calendar to give owners and trainers time to plan ahead. Though it is subject to reaching agreement on a platform to promote the event and a commercial sponsorship."
Basically, the track are waiting to hear whether a new SKY deal can be concluded, with discussions still ongoing involving a number of parties including the GBGB.
There is a further twist to the Kinsley deal since sponsors Betfred do not have a deal with ARC who manage the media rights on behalf of ARC/GMG.
Curran added: "I would expect to hear a decision on a SKY deal by early March. These Category 1 & Category 2 events are extremely important to the prosperity of the greyhound industry."