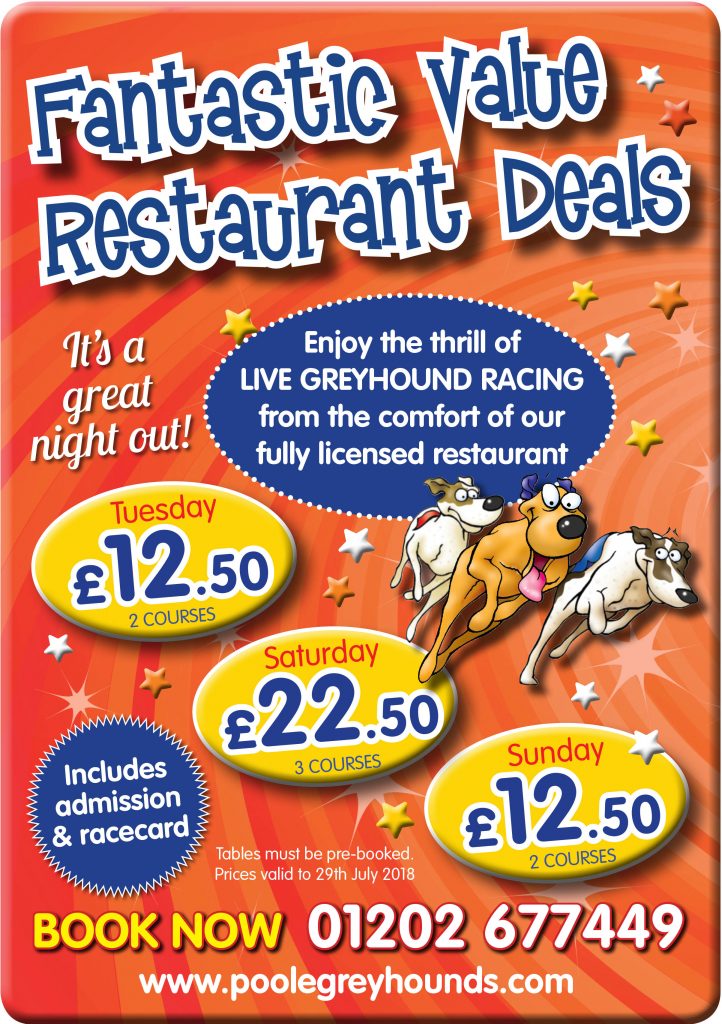 Headford Kev (Iso Octane-Tyrur Tulisa, Jan 16), third in the Romford Puppy Cup and unluckily eliminated in the Golden Sprint semi finals, took full advantage of a trouble strewn race Golden Crest Final at Poole.
As they exited the boxes, the race looked at the mercy of orange jacketed 7-4 favourite Clash who narrowly led the field off a 4.27 sectional. But with three runners: Street Lane (T1), Fernhill Rex (T4) and Headford Kev (T6) all sharing a 4.30 split, first bend trouble seemed inevitable.
After the sand storm cleared, Street Lane (T1) and Savana Donie (T3) found themselves KO'd. Fernhill Rex led briefly before Kevin Hutton's runner took the lead off the second bend (BBmp1,Led2).
Hutton's 5-2 chance extended the winning margin to a length and three quarters to win in a very moderate 26.81 (By means of comparison, March On Monty won a supporting open in 26.63). All going +10.
Winning trainer Kevin Hutton said: "It is slightly disappointing when you get that much trouble in a final, but thankfully all the dogs came off sound. I was pleased with our lad who rode the bump and once he was in front, they weren't going to catch him.
"There isn't a lot in the calendar for him going forward, bar a few one-offs, but then Sunderland (Classic). Later in the year the likes of Henlow and Yarmouth should suit him."
There was minor consolation for Clash's trainer June Harvey when Clares Kyletaun set a new 640m track record of 38.56 (+15) – Wise Totty's previous best was 38.68 (+30).