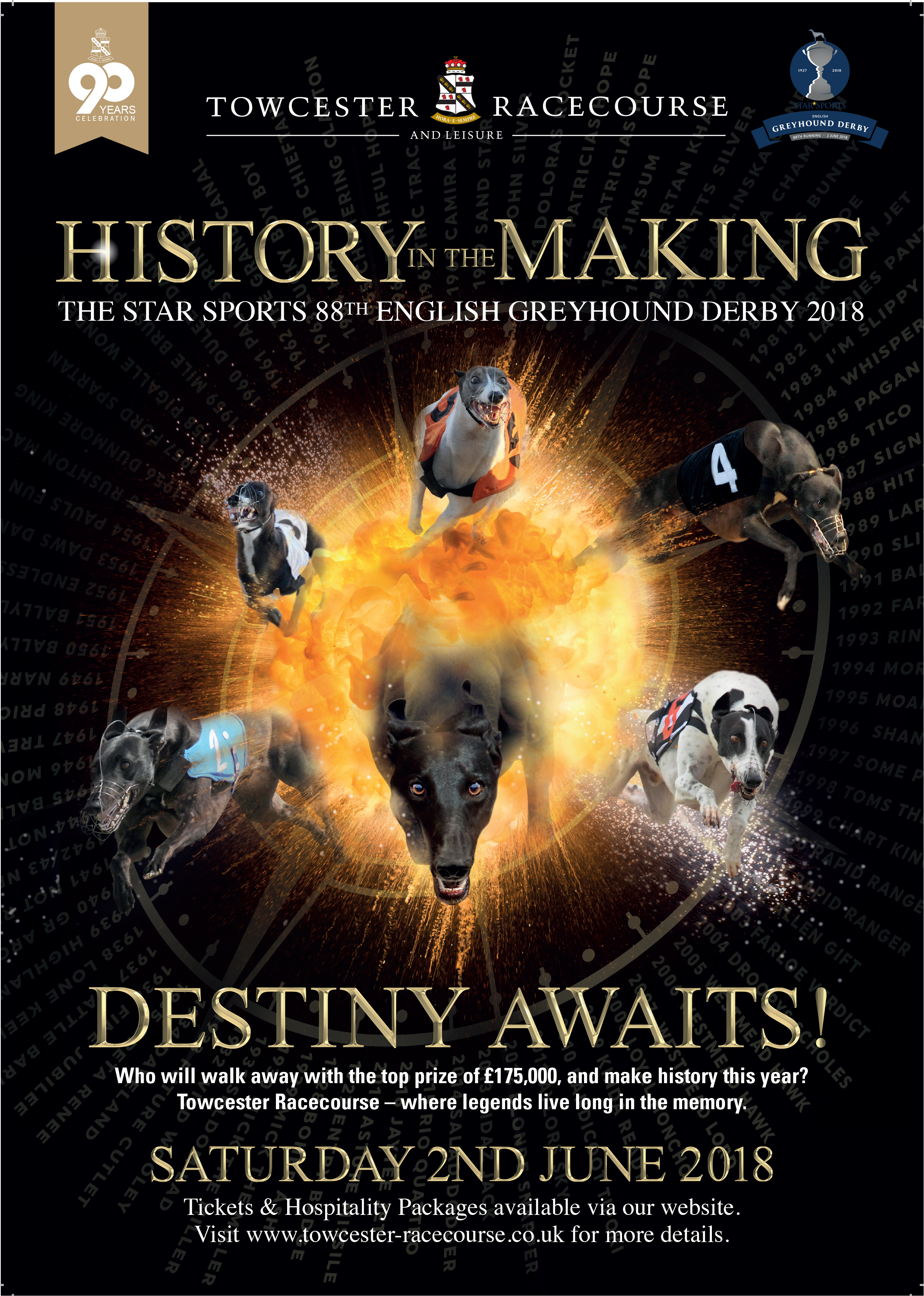 Half brothers Tyrur Harold and Rising Brandy, along with the 2017 Star Sports Derby runner-up  Tyrur Shay all produced notable performances in Towcester's pre-race trial session on Saturday.
Charlie Lister's Tyrur Harold clocked 28.15 for the 480m, a time narrowly eclipsed by the reigning 500m track record holder Tyrur Shay (28.12).
Charlie said: "We have to be pleased with that run from Harold, but then so would PJ (Fahy) with Shay. There aren't many that come back from gracilis injuries, though hopefully it wasn't a bad one."
Horold's younger half brother Rising Brandy (Taylors Sky-Badminton Girl, Apr 16) was given a very high benchmark to achieve by trainer Matt Dartnall – a 29.30 run for the 500m course, on his first look at the track.
The Ladbrokes Puppy Derby winner duly obliged with a 29.29 solo.
Matt said: "We wanted a 29.30 run so we have to be pleased. I thought he drove the bend and ran the track very well. He was tying up at the finish but it is a big step up from Monmore's 480 to Towcester's 500 metres so I was expecting it. It was also very pleasing to see Droopys Verve win on the night, which franked the form.
"He really needs more experience and we plan to run him in a trialstake a week before the Derby gets underway."
Puppy Derby runner-up Droopys Verve won the fastest of the three Derby trialstakes in 29.22 (-10). Bubbly Bluebird was foruth. The other two trialstakes went to Bit View Knight in 29.25 (-10) and Shaneboy Freddie who clocked 29.25 (-10) in his 100th race.