I have been involved in greyhound racing in many guises for over 40 years now (although my mum would beg to differ as she states she doesn't have children that old) but I still maintain my love and passion for this remarkable sport.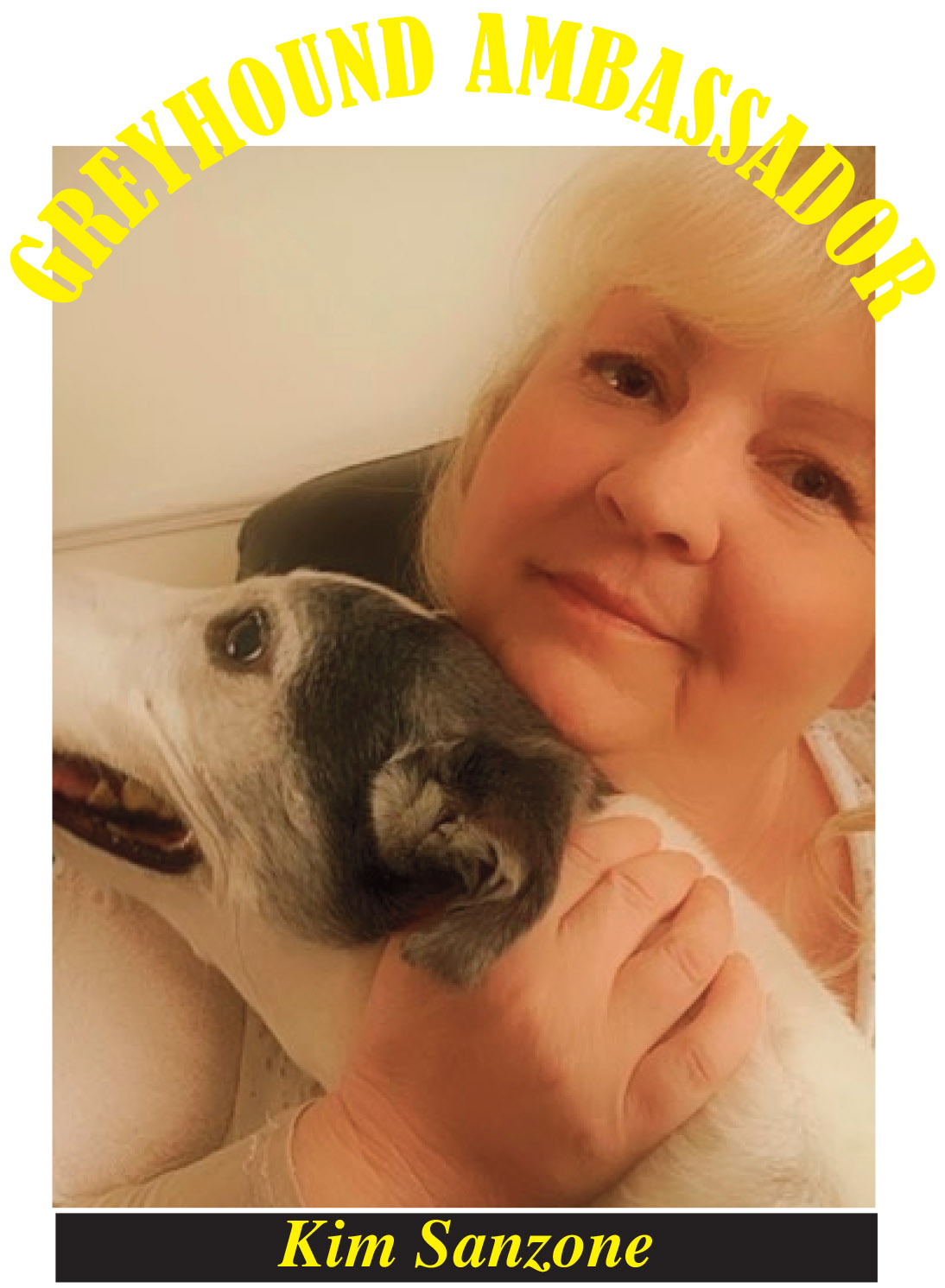 As this blog goes live I will have just embarked on another adventure (subject to government guidelines) in my new role as Executive Assistant for Star Sports. I am so grateful to Ben Keith, Russ Candler and Gary Woodgate for giving me such an amazing opportunity.
Amongst the many and varied aspects of my role within the company, will be my inclusion in the decision making and operations team regarding not only the English Derby but also all other potential sponsorship opportunities within the greyhound racing sector that Star Sports have an interest in. I am so excited by this and cannot wait to get involved in such a prestigious event as the Derby, it will also provide a chance to catch up with my many greyhound friends within the industry once tracks reopen their doors. My new post will also in some way take me back to my early career as a betting shop manager, where I stayed until being awarded runner up in the Racing Post Betting Shop Manager of the Year before moving on to my PR role at Romford Stadium. Currently I am working with other senior members of the Star Sports team to work out safety measures for when the time comes for the betting shop side of the business to reopen. The health & safety of both staff and customers is of paramount importance.
Star Sports, in my opinion, are currently the most innovative bookmaker on social media, aside from the specialist betting markets and (of course) Ben's highly entertaining food vlogs, there are the excellent video interviews with many high-profile characters across a variety of sports which Simon Nott conducts extremely well. Once racing resumes and is back airing on RPGTV I am sure Star Sports will be looking to offer a fully comprehensive and ultra-competitive product on each meeting for us all to look forward to. I'm hoping to have a large part to play in the greyhound side of the business as it is such a passion of mine but I'm equally looking forward to getting involved in other avenues of the organisation.
I still intend to continue as a Greyhound Ambassador in my spare time, as this is not only something that I enjoy but is also something I feel very strongly about. Contrary to many public opinions on social media, we aren't employed by the GBGB but we do liaise with them and are actively involved in anything regarding the welfare of the greyhounds that is issued. In my opinion, Mark Bird has a thankless task, he's damned if he does and damned if he doesn't. For what it's worth, I think he is doing a fantastic job and is a breath of fresh air following his predecessors and I genuinely believe he is good for our sport. The recent social media Zoom meetings show that he is approachable and not afraid to answer anything thrown at him, it is an opportunity that has never been presented to us before by the GBGB and it is something that we should applaud and seek more of.
Speaking of Zoom, I was delighted to have been involved with a group of like-minded individuals in a recent one. As well as Mark Bird, the group consisted of people from all areas of the greyhound industry and the meeting was very well orchestrated by Mark Burridge, it was a joy to listen to some very forward-thinking ideas from stakeholders who still have a passion for the sport and want to drive it forward. If there is one positive to take from this awful pandemic it's that there is a different way to carry out these conversations that, in my opinion, are valuable and useful.
I was extremely saddened to hear of Peterborough's recent closure, times are hard for many businesses in the current economic climate but I truly hope that someone comes along and purchases the track as a going concern because there are some special people involved with the stadium who deserve that opportunity. In complete contrast it was wonderful to hear that Towcester had obtained their licence, I believe that under Kevin Boothby the track will flourish and I am really looking forward to getting down there and seeing it for myself, I think it's a major boost for the sport. I'm also hoping to see Belle Vue continue, it's my nearest track and where my dad had runners and we have had some memorable nights there including memorial races for dad that were kindly sponsored by our close family friend, Henry Byers, who stands as a bookmaker at the track.
As an ambassador I continue to do what I can to promote greyhounds and racing and have written a couple of articles about the Your Greyhound's History page for the Greyhound Star. These have been warmly received by the page readers, many of whom have never been racing but have been open minded enough to read the articles and listen to the stories told by owners, breeders, trainers and enthusiasts from the industry. There have been so many lovely stories that page members have kindly allowed me to share and it all goes a long way to demonstrating that people within the industry love and cherish their greyhounds not only before and during their careers but long into retirement too. From a welfare perspective we are starting to get things right and that can only be a good thing for the sport.
I've been around greyhounds for most of my life having been introduced to the sport by my parents in the 70's and life seems somewhat empty without racing in it. My entire family have had some involvement with greyhound racing over the years, both my sister Gail and my little brother David are huge enthusiasts with David having been a kennel hand to my lovely friend Linda Jones during Kinda Magic's era. We are soon to have a new family member when my beautiful niece Amanda (a former Miss UK finalist) and her handsome hubby Kyle (a former England under 21 football player) welcome their new bundle of joy into the world (or Kev as I refer to him) – I am pretty certain he's going to be a boy and I plan on getting him hooked on greyhound racing at an early age as I did with my own son Keelan, as far as I'm concerned it's a family tradition.
I cannot wait for racing to resume, I really miss the daily chat about events and the canine stars. It will be great to get back to visiting tracks once lockdown is relaxed and people are allowed back into stadiums again. It's going to take some time before we are back to any semblance of normality as we still need to maintain safety but I am so looking forward to the day when I can hug my greyhound friends without fear and enjoy their company once again – until then please stay safe.