When I was approached to become a Greyhound Ambassador my first question was 'what does this entail'? I was informed that the GBGB were looking for positive and passionate individuals who were not afraid to speak up about good practice and showcase their own standards whilst offering PR support to the world of greyhound racing. It sounded a great opportunity for me to be able to have a say in our industry and be a voice for our beloved hounds, so I went along to the meeting to find out more.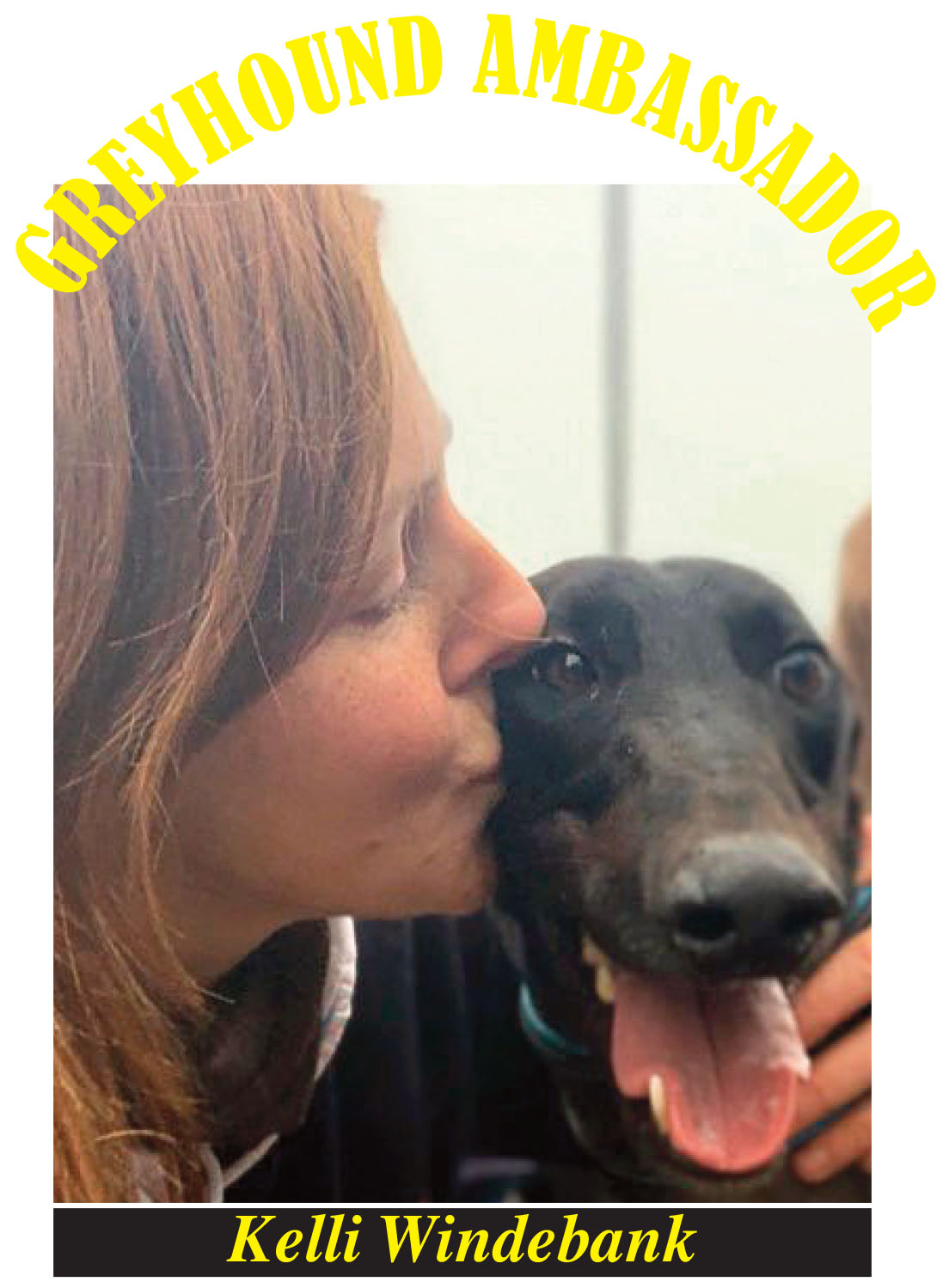 It became clear during the evening that my fellow Ambassadors were of a similar mindset to myself and upon raising the issue of the 'economic' option on the green form I was relieved that the majority were in agreement with my thoughts. When you care for the dogs on a daily basis (as I do) you cannot help but become attached to each and every one as you learn to understand their individual quirks, personalities and needs – so how could any person in that position put a dog to sleep simply because of financial constraints?
That's why the GBGB injury recovery scheme is a wonderful boost to the sport – it offers a safety net to those who need it – after all, anyone can go through a difficult period financially and it certainly has been a huge help to many and a well received initiative.
It's clear from speaking to other owners and trainers that the green form is the one thing that most would change but I do understand this isn't something that can just be removed without thought – it needs to be done correctly and with no opportunity for loopholes and that takes time to get right – but I'm sure the 'economic' option will be a thing of the past in the not too distant future.
Like others I have seen the photos of kennels in terrible condition on the various media pages – and it is quite likely for the most part that these are old photos – but if not then there is absolutely no need for this – disinfectant, elbow grease and a lick of paint will do wonders – but most of all a bit of pride will polish up an establishment to bring it up to the required standards.
I am so very fortunate to have Jason in my corner – both emotionally and financially – when it comes to ensuring our dogs welfare comes first, doing the right thing by the dogs in our care will always outweigh any monetary constraints and it is something we both agree on and something that we stress to all owners coming into our kennel – although we are very lucky that we have great owners who love their dogs as much as we do.
It's a poorly kept secret that I used to have a very different view on greyhound racing but it is one that has changed considerably with how the sport has evolved over the last 15 years. We have much to be proud of now, especially how greyhounds are monitored from birth to retiring to their forever homes and how attitudes are changing regarding the welfare of the dogs after their racing careers are over.
On a personal level I try each and every day to bring a positive note to everything I do with the greyhounds and am proud of some of our success stories in rehoming our retired athletes. One of my favourite but bittersweet memories of 2019 was when we homed our lovely Jim (Kairi Jem), with Sir Christopher Dobson and his family at St. John's College in Cambridge. Jim (or Jimbo as he became known) soon became a favourite with students and staff alike and was a huge ambassador for the breed so it was particularly sad when Sir Christopher passed last year. Jason and I received a wonderful note from his family members saying that Jimbo had given them comfort and would remain a huge part of the family for the remainder of his days – it was so wonderful to hear how Jimbo had touched all their lives and how much loved he was and still is.
Going forward, my hopes and dreams for 2020 are that we continue to thrive and as an industry we ensure that all our greyhounds are treated kindly with welfare into retirement our priority – I would like to see far less tolerance for the few that are below standard in the care of their dogs, there is no place for outdated trainers or owners in our sport. I truly hope that by 2021 all greyhounds can be found forever sofas to enjoy a long and happy retirement and I wish all in our sport a prosperous and injury free New Year.
The anti greyhound lobby insist that greyhounds live mundane boring lives, but as anyone who has worked or homed greyhounds will know, they absolutely thrive on routine. Their ability to 'know the time' is uncanny. This piece of footage taken by Kelli shows 'the girls' on their way back to the kennels for breakfast. The boys have to wait. Does it not remind you of breakfast in a hotel – but with a little less elbowing? – Ed