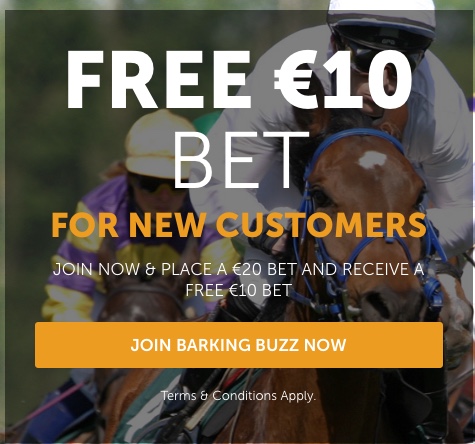 It turned out to be a bizarre and sad first round of the 2019 Boylesports Irish Derby last weekend.
To be honest, we were scratching our heads after Friday night. We had seven runners, including some quite fancied dogs and came away with no winners but had Clona Blaze and Clonbrien Prince eliminated. Thank goodness for some 'fastest fourths'.
Quite what happened, I have no idea but there were a lot of strange results that night and a lot of beaten favourites.
Saturday was altogether better with a string of decent performances from our runners, none less than Wolfe who reminded everyone what a class act he is.
Unfortunately the night ended on a sour note for the unfortunate Ballymac Syd. I realised that something was the matter when Shane Dowling shouted me. I had seen it before, the poor dog was having a heart attack. We managed to get him to the van and I started compressions but he tongue had already gone blue. He died shortly afterwards. A lovely dog and a sad end to the evening.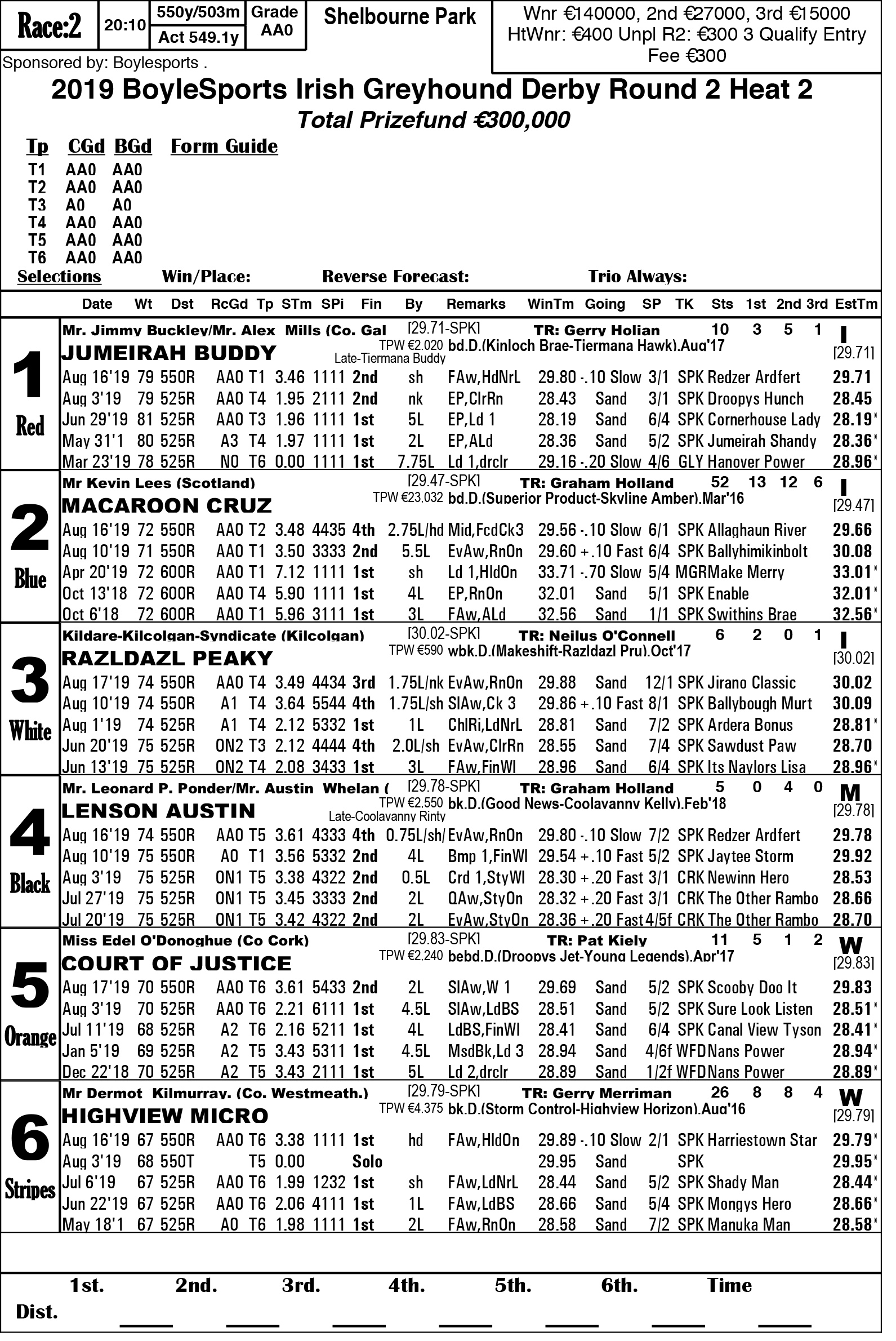 The second round gets underway in the same way as the first with multiple entries in a race. Our two both showed determination to get through and will have do something similar again. I would expect Jumeirah Buddy to lead up and hopefully Macaroon Cruz can follow him around. He did a decent time for a fourth placed dog and that was after having the door closed on him at the third bend. It was good to see a bit of sparkle from the old boy. Lenson Austin needs to start coming away from the boxes and if he does he could lead. It certainly isn't the toughest of the 16 heats so fingers crossed they could both qualify.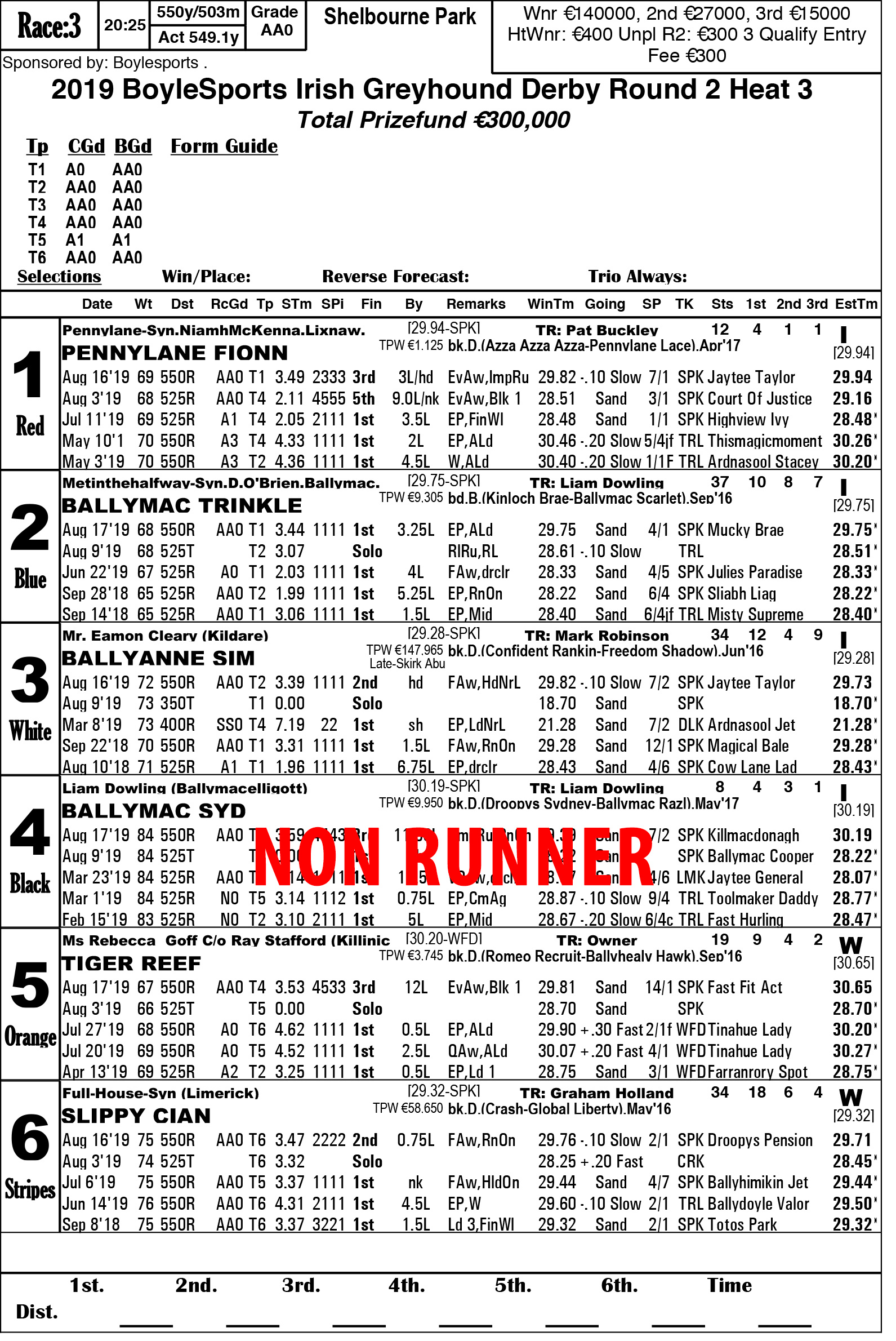 Heat three is of course down to five runners following the tragedy to Ballymac Syd. Slippy Cian appears to have a great chance on the outside. Tiger Reef is moving up in class and most of the early pace is on the inside. If Ballymac Trinkle and Ballyanne Sim get in each others' way, it should play nicely into Cian's hands. Hopefully he won't run as wide off the last bend as in his previous race which cost him.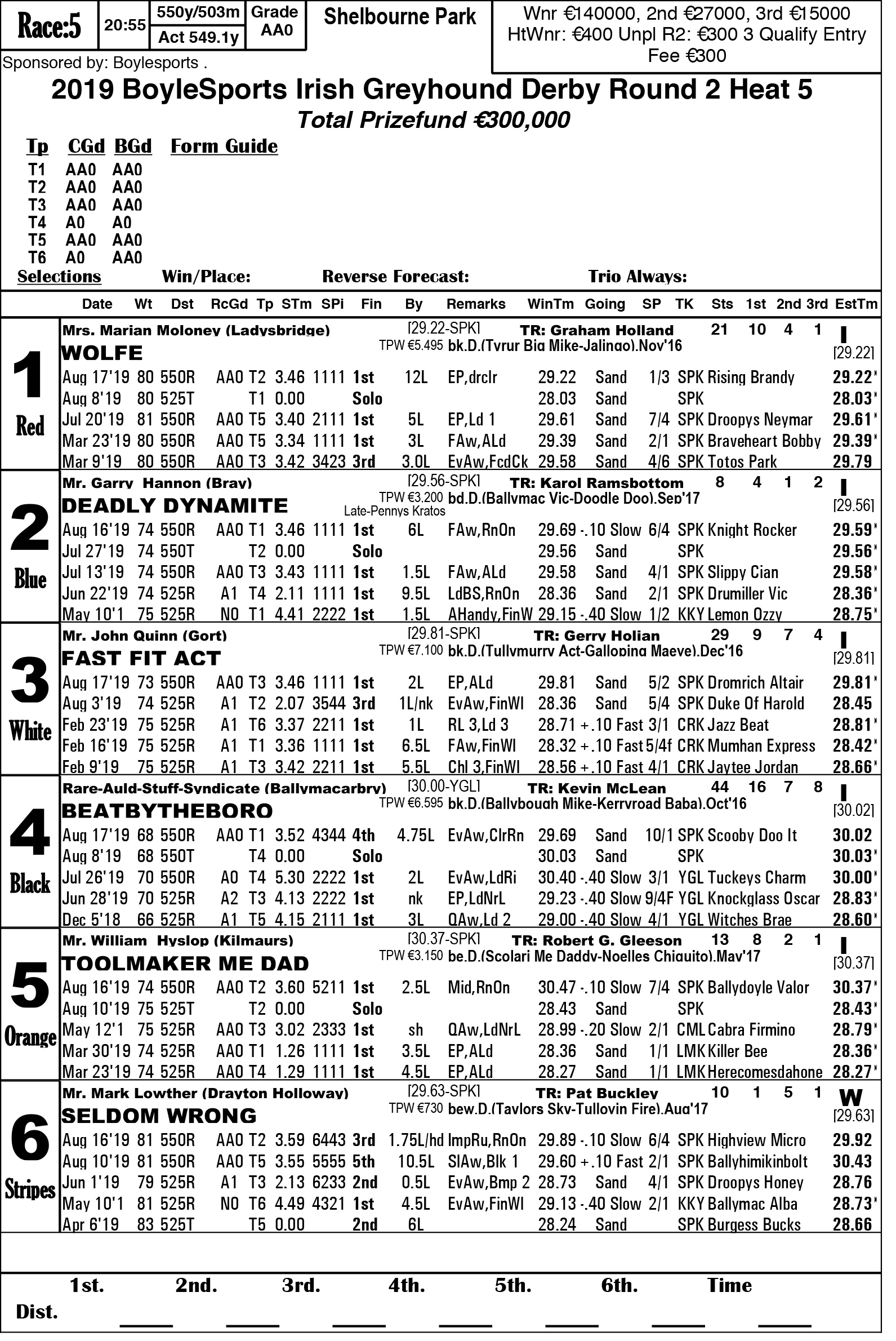 I was particularly pleased for the owners with Wolfe's run last Saturday. There is a lot of jealousy out there and a few people were questioning the dog. I think he put them straight. This dog is more than fast enough to win the Irish Derby, whether he is lucky enough is the big question. Despite his time, this is far from a penalty kick, I really like Deadly Dynamite and if Wolfe cocks up his break, Dynamite is well capable of taking advantage. Fortunately the draw has worked out in his favour. Whatever happens, I just hope they don't get in each other's way.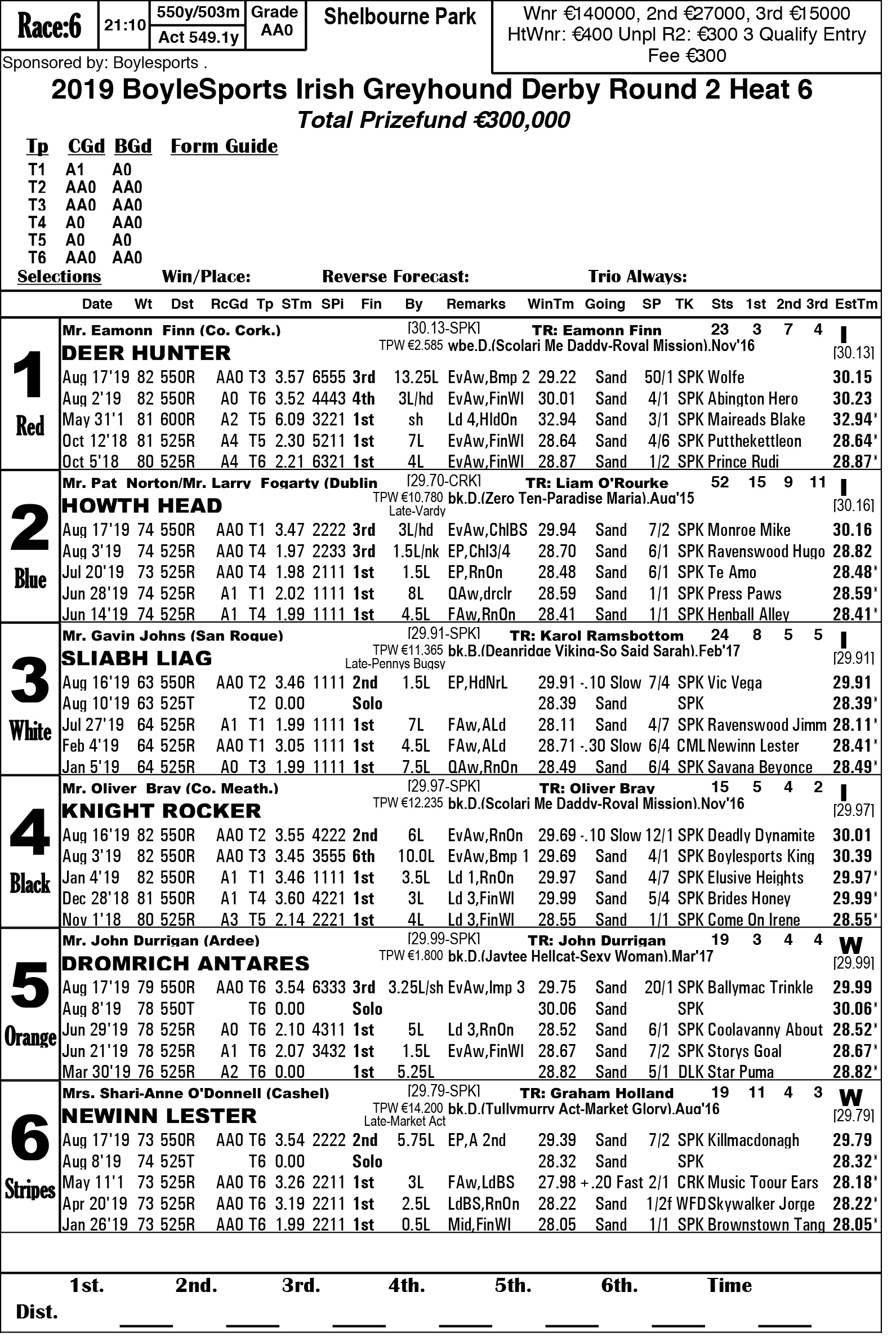 As I explained last week, Newinn Lester is running himself into match fitness. He was well beaten by Killmadonagh on Saturday, though he certainly didn't break at his best or he might have been a bit closer. I expect him to lead on the outside and if he does, I think a 29.50 run is on the cards. Sliabh Liag is a nice hound and the obvious one to beat.
This is quite a tough race for Ballyhimikilnbolt. I would expect three and four to go very fast to the bend. I would hope Bolt can grab a place on the rail and follow them around, though he would have to get a run past Ballymac Tas. Assuming the three and four do lead, they both find 550 quite tough and I would expect Bolt to be running on. I would gladly settle for qualification.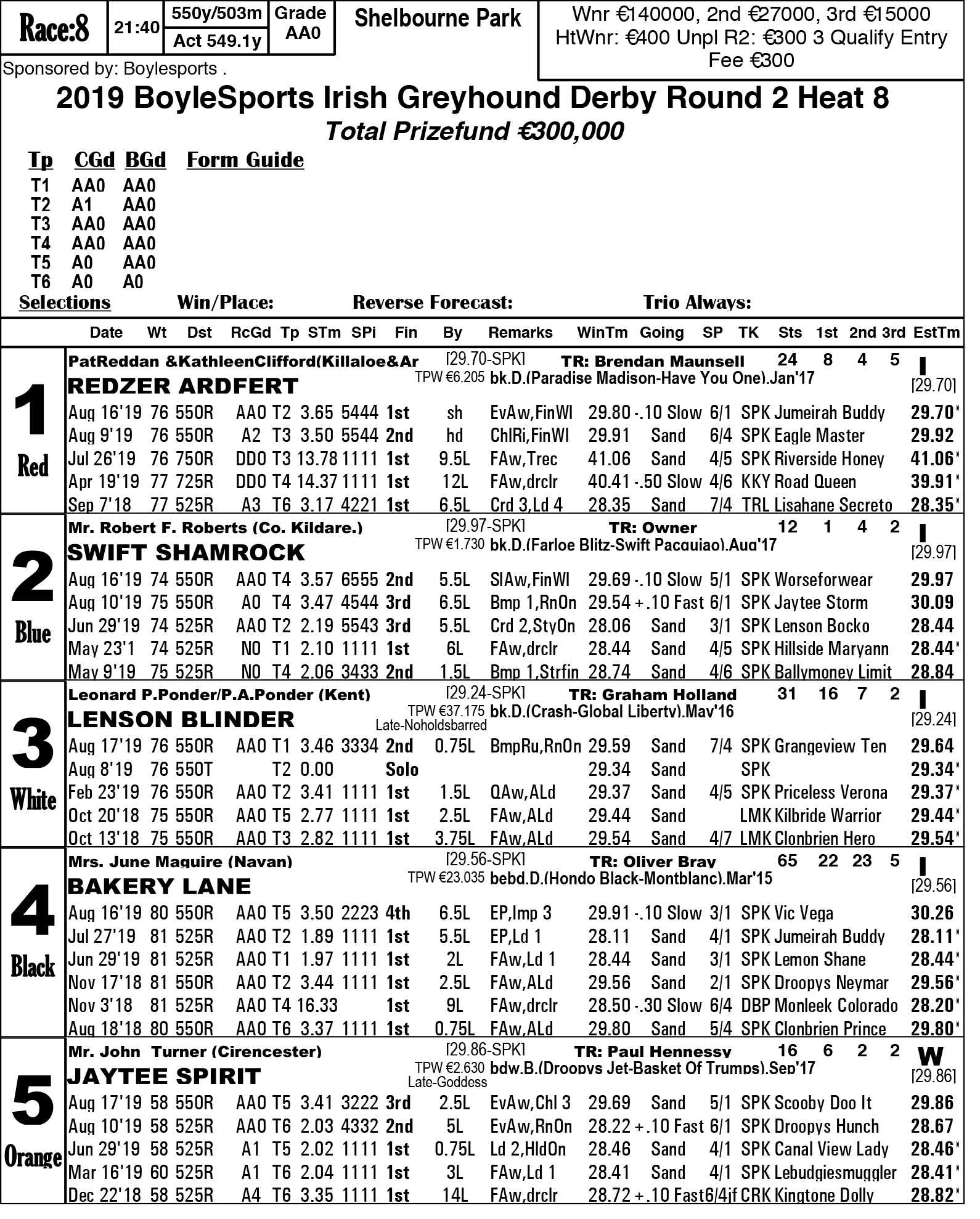 Sometimes racecards don't tell the whole story and just to read that Lenson Blinder ran second to Grangeview Ten doesn't do Blinder any justice. I thought he was magnificent in defeat. He and Blue East ran into each other one the run-up, he had to work hard to get back into the race and from the second bend he was awesome. He did 29.64 having lost God knows how many lengths. I hope he can avoid Bakery Lane, who has been a wonderful greyhound for a long time, on the run-up. But if he avoids trouble I am expecting Blinder to win and in a very fast time.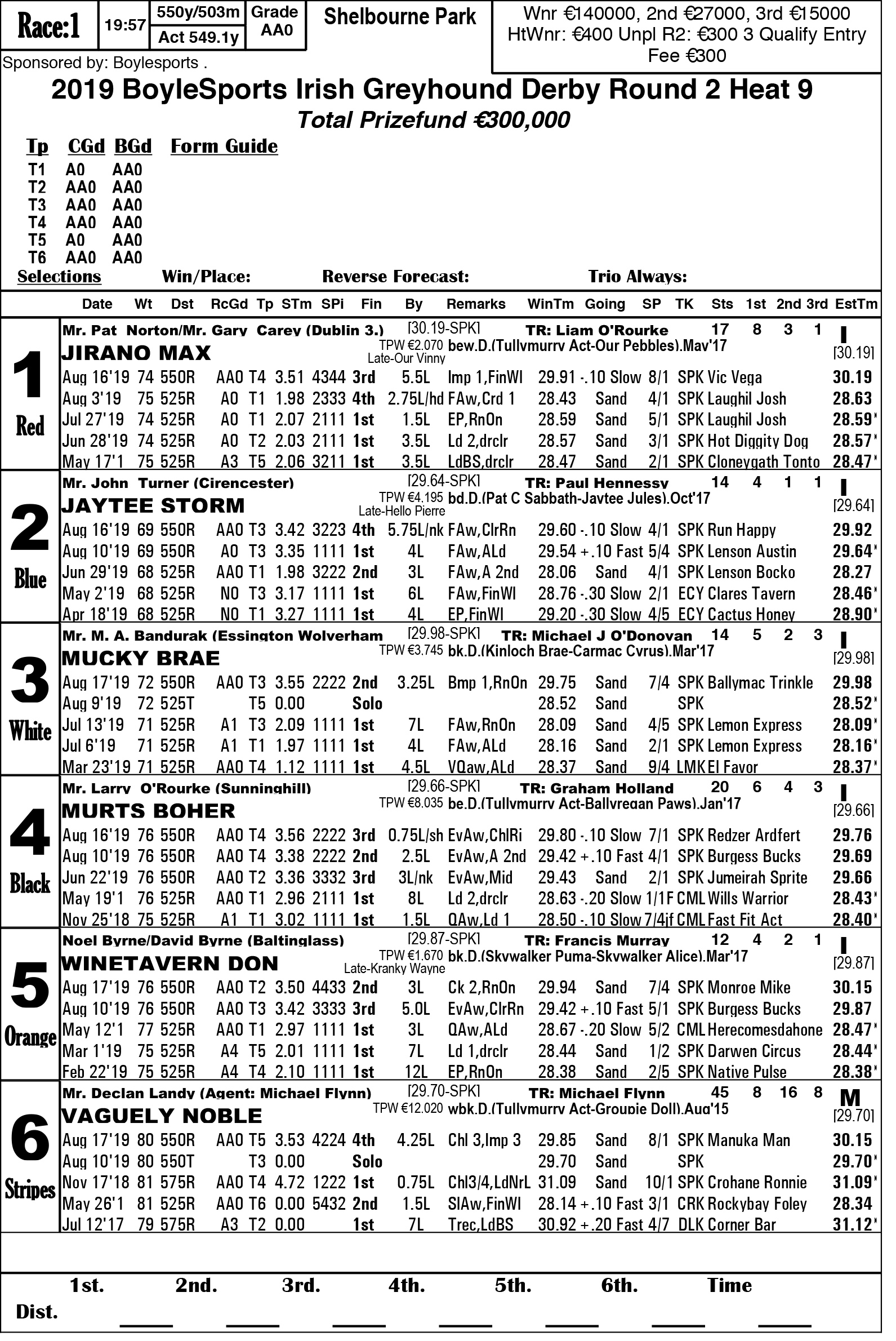 This is a 5-2 the field race in my view and I would rate Murts Boher with as much chance as any. If he breaks as he can, and does everything right, he can win it. But the calibre of the opposition to too strong to take anything for granted. Mucky Brae has good early pace and if he slips the field, they will all have to battle.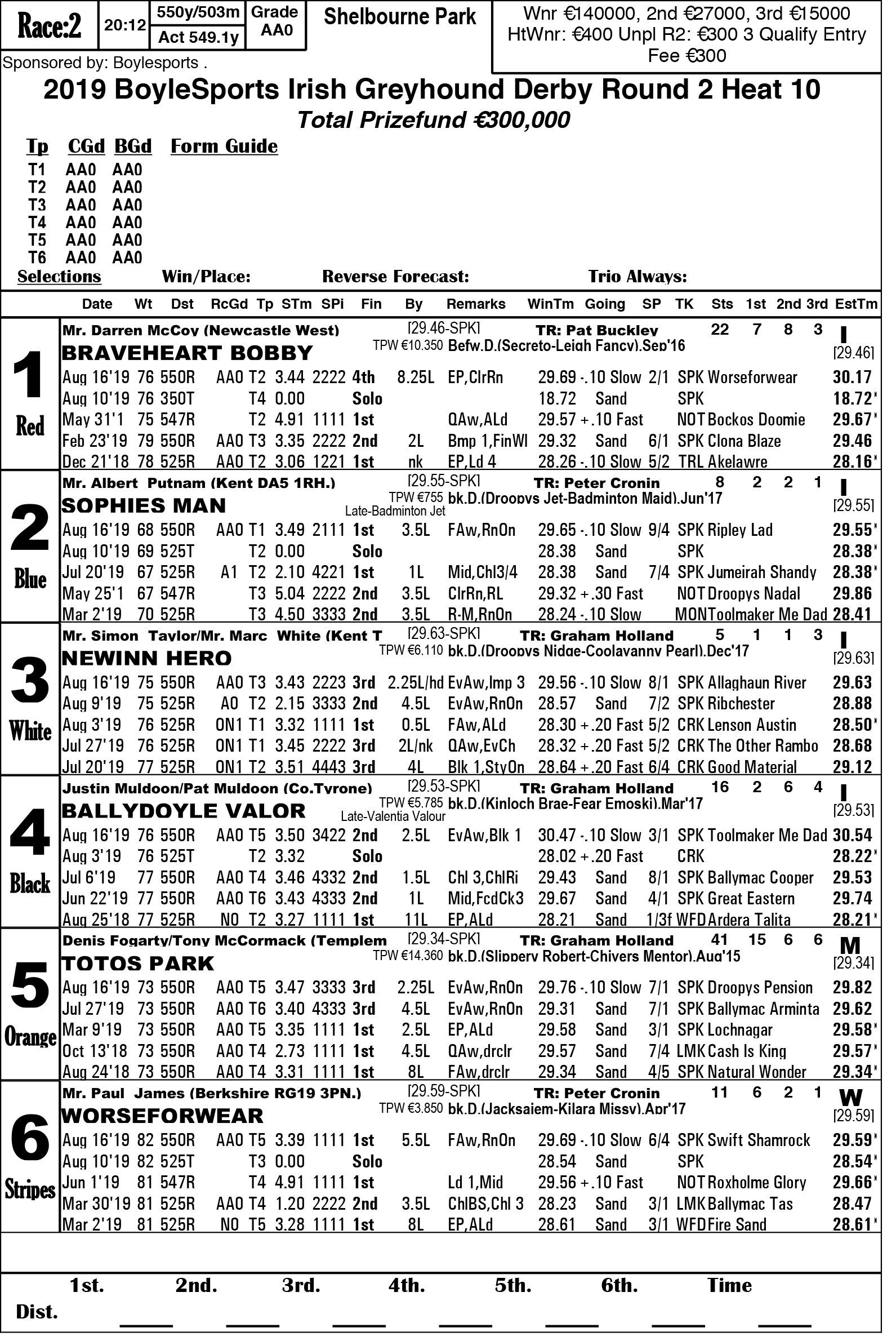 I was very impressed with Newinn Hero's run up against Allaghaun River. He almost got clear at the first bend but couldn't quite claim the rail. Sophies Man ran very well and I am a bit concerned that he moved towards the middle. Ballydoyle Valor ran well in despite being in a messy race where a dog broke a hock at the second bend. Totos Park ran his usual professional race to qualify in a tough qualifier. This is one of the hardest races of the round to call, the other three runners are all quality hounds in their own right. Fingers crossed on some qualifiers.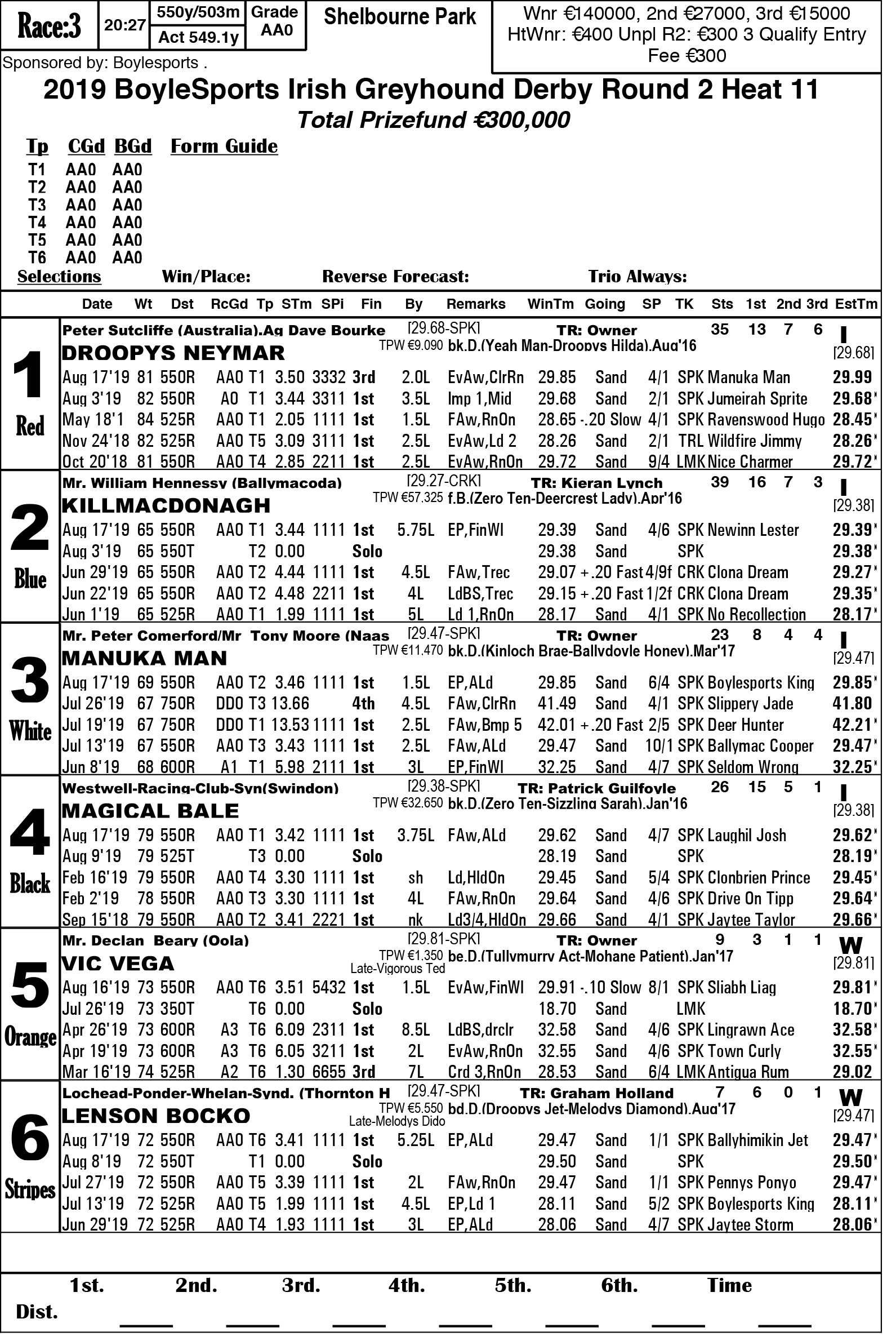 The race of the round. The battle for the rail between Killmacdonnagh and Magical Bale will be fascinating particularly since they have Droopys Neymar, who is no mug himself, is on their inside. You also have Manuka Man drawn three and he will veer straight to the inside. We have a great draw on the outside with Lenson Bocko. But that isn't the only reason I fancy him. He was stunning in the first round, has has massive early pace and although this is against the big boys, I think he is good enough.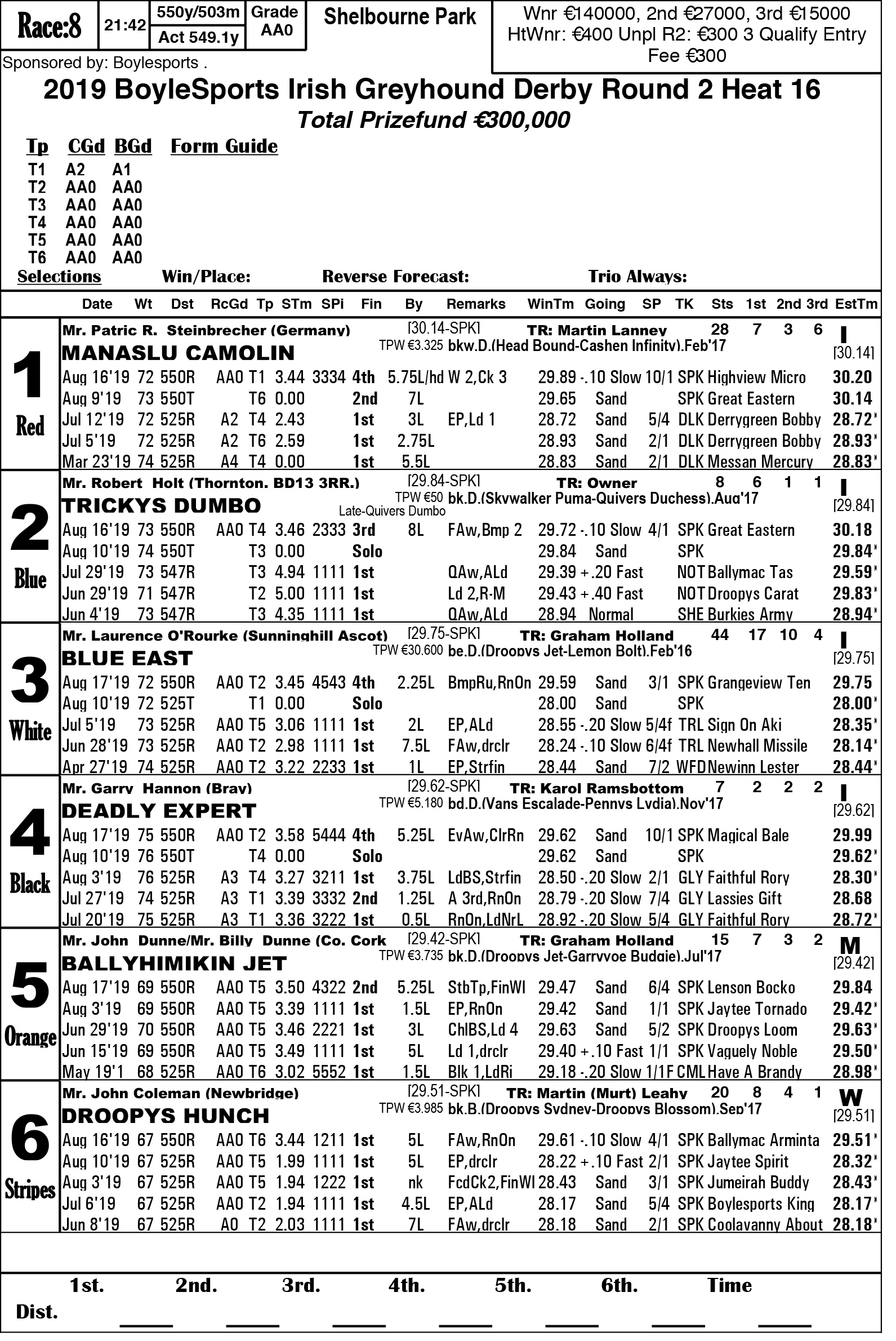 Saturday night finishes with Blue East taking on Ballyhimikin Jet. I admit I am a bit concerned about Blue East getting a run. Trickys Dumbo clearly has ability, but he looks quite novicey and I am not sure that he knows where he wants to run. I hope we don't get tangled up with him. For that reason I rate Jet as having the better chance. He will have to beat Murt Leahy's Droopys Hunch, who is running out of her skin, but I thought Jet showed great determination after a bad start in the first round and I honestly think he is good enough.