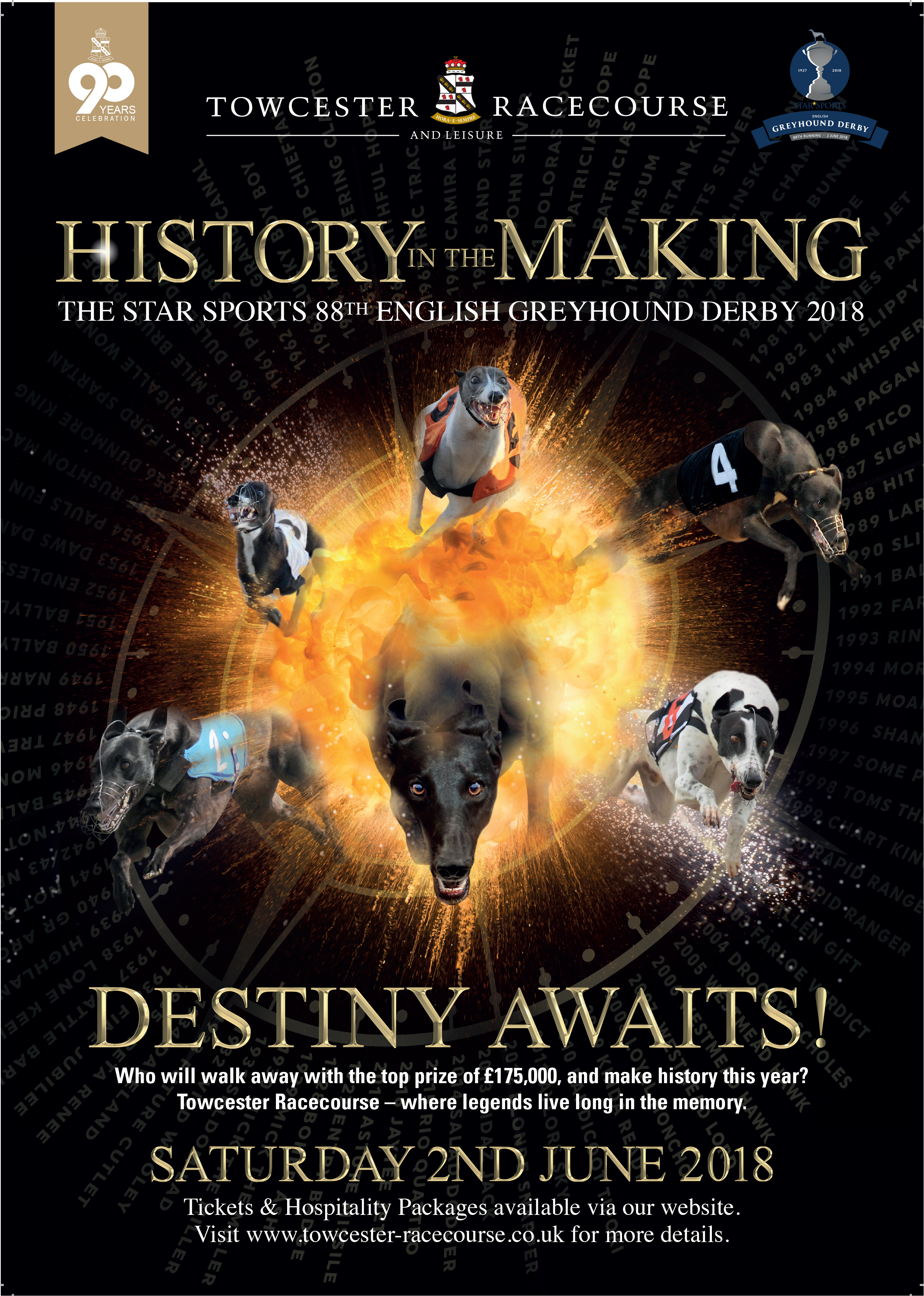 We have a busy weekend coming up. Nikki will be off to Towcester with Drive On Tipp in a Derby trialstake and taking along Conbrien Hero for a 500m trial and Clares Rocket for a sprint trial.
Tipp is in good form and knows the track so I would expect a decent performance. Hero will need the run and I would expect him to tire in the latter stages.
This is Clares Rocket's first proper trial since last year. He has been well galloped and handslipped and so far he has looked very good. Towcester doesn't have the longest straights but the big sweeping bends are ideal for a dog who has had a wrist problem.
I will be at Limerick on Saturday with our two runners in the Kirby Memorial. Slippy Cian goes in the first semi from trap three. He lacks a yard to the bend on a track like Limerick but stays on very well. I can see the inside three going to the first bend together and I am not sure whether I want him to break or miss it and follow them around to hopefully qualify.
Blue East is a different type of dog altogether, lots more early pace and he is well drawn in trap one in the second semi. At this stage, I would settle for both of them qualifying.
Meanwhile Timmy and Rachel will be off to Shelbourne Park where we have eight runners in various competitions including Sonic in the Gain 600. He is getting on a bit now, and we have to keep an eye on his weight. But then you could say the same about his trainer.
---
I was sad to hear of the death of vet Bruce Prole last week. As a kennelboy at Northaw, he could be a bit surly with kennelstaff, but personally I always enjoyed watching him at work and he would always explain what he was doing in operations which fascinated me.
He did a lot of pioneering work. I think he was the first vet to pioneer taking out ruptured tendons and and he saved a lot of careers with pin-firing which was still allowed back then.
Years later, when I was training at Poole, I met up with him again and it was a different relationship. I was having a problem with the track vet who didn't understand different gaits with dogs. On numerous occasions, he withdrew dogs of mine who he insisted were lame and I had to go to other vets and get certificates to prove they were fit. One of the runners was Dog of the Year but even then the vet wanted to withdraw it.
I explained the situation to Bruce Prole who told the other vet 'he has worked at Northaw and knows what he is doing. If he says the dog isn't lame – then it isn't' I didn't have any problems after that.
---
Many racegoers will remember our great bitch Ballydoyle Honey. Well I took seven of her first litter by Kinloch Brae to the schooling track for the first time this week and they all went very well. We now only need one as good as her. . .