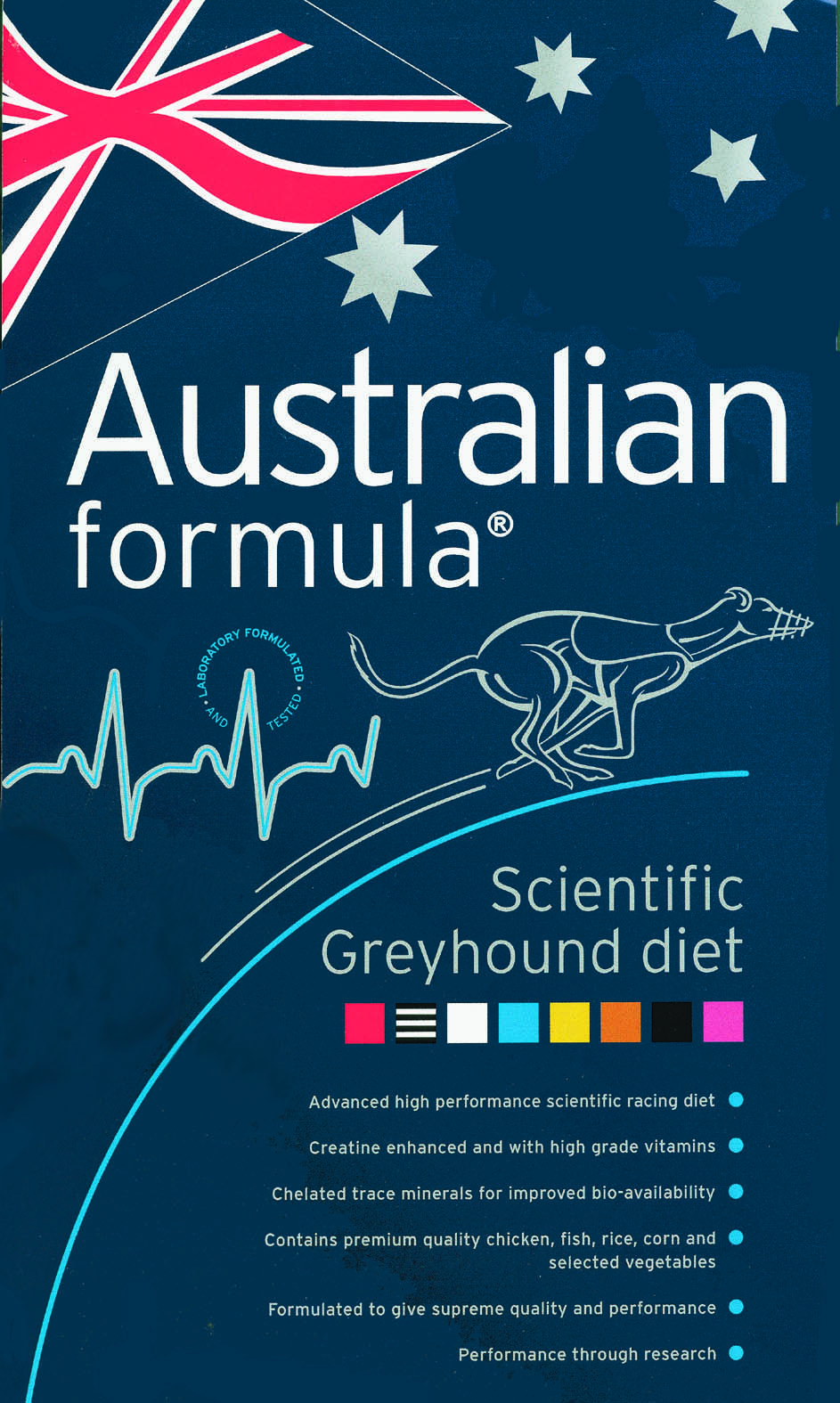 There are 14 new additions to the table since our last update which is surely great testament to track staff defying the worst of the winter weather.
There is only one place to start – a new Newcastle sprint track record for Ballymac Sexton in a graded race at Newcastle. His 16.69 was five spots inside Walshes Hill high quality previous best.
How many tacks in Britain would dare to give a dog of Sexton's calibre a graded race?
The most productive meeting was the Golden Jacket card at Crayford where four new times were added. Perhaps the most interesting was Slippy Maska's 56.04, just two spots quicker than her own 'Fastest of 2017'. They are the two fastest runs over the 874m course in the last five years, quicker even than Roxholme Dream (56.27).
Equally as impressive was Lightfoot King becoming only the second hound to break 29.00 for 483m at Doncaster, just six spots outside the track record. A magnificent testament to the track staff was that Roxholme Poppy was only five spots off the fastest 661m last year, jointly held by Dinnington Lady and Mexican Peso.
| | | | |
| --- | --- | --- | --- |
| BELLE VUE |   |   |   |
| 260 | KILARA ALLSTAR | (Barefoot Bolt-Ullid Elite) | 15.21 |
| 470 | FLAMBOYANT | (Windy Millar-Maltese Force) | 27.94 |
| 590 | BALLYMAC OHARE | (Tyrur Big Mike-Ballymac Penske) | 35.97 |
| CENTRAL PARK |   |   |   |
| 265 | AZZA BOY | (Crash-Benghazi Babe) | 16.33 |
| 450 | DROOPYS CHARM | (Droopys Nidge-Droopys Loner) | 27.59 |
| 480 | KING EDEN | (Droopys Scolari-Shaws Dilemma) | 28.59 |
| 500 | KING EDEN | (Droopys Scolari-Shaws Dilemma) | 29.82 |
| 642 | KENTISH BLOSSOM | (Forest Master-Jolly Be Good) | 39.96 |
| 480H | LENSON WILSON | (Scolari Me Daddy-Kilduff Kerry) | 29.42 |
| CRAYFORD |   |   |   |
| 380 | BALLYNABEE LUCY | (Tubberttelly Dubh-Oghill Lucy) | 23.16 |
| 540 | SALEEN ASH | (Royal Impact-Lystoll Ash) | 33.42 |
| 714 | SHOTGUN BULLET | (Kinloch Brae-Wining Impact) | 44.95 |
| 874 | SLIPPY MASKA | (Kinloch Brae-Mays Maska) | 56.04 |
| 380H | BATMANS UNCLE | (Uncle Eoin-Pinafore) | 23.57 |
| 540H | KAKANTU | (Ace Hi Rumble-Coolavanny Minor) | 34.20 |
| DONCASTER |   |   |   |
| 275 | HIYA BUTT | (Hondo Black-Hather For Pat) | 16.84 |
| 450 | CAIN HILL | (Droopys Cain-Fahrenheit Belle) | 27.58 |
| 483 | LIGHTFOOT KING | (Candlelight King-Droopys Knox) | 28.93 |
| 661 | ROXHOLME POPPY | (Aero Majestic-Pookies Sophie) | 41.21 |
| HARLOW |   |   |   |
| 238 | LEMON DIAMOND | (Ja Mann-Lemon Mel) | 14.61 |
| 415 | BAR THE WARRIOR | (Chenzou BoyGengall Beauty) | 25.59 |
| 592 | LOGGIES ROSIE | (Godsend-Mays Maska) | 36.85 |
| HENLOW |   |   |   |
| 277 | STRINGER BELL | (Ballymac Vic-Auntie) | 16.59 |
| 460 | HEADFORD OCTANE | (Iso Octane-Tyrur Tulisa) | 27.16 |
| 550 | SLIPPY MAGGIE | (Godsend-Mays Bodyguard) | 32.99 |
| HOVE |   |   |   |
| 285 | KILMORE LEMON | (Taylors Sky-Lemon Lucy) | 16.05 |
| 475 | DROOPYS GOLD | (Loughteen Blanco-Droopys Force) | 27.75 |
| 515 | BRAVE VENTURE | (Sparta Maestro-Pleasant Moments) | 29.76 |
| 695 | ARTHURS IMPACT | (Kinloch Brae-Winning Impact) | 41.77 |
| KINSLEY |   |   |   |
| 268 | WEIGH IN TULLY | (Tullymurry Act-Badminton Girl) | 16.03 |
| 462 | EARLY BALL | (Sparta Maestro-Lady Midnight) | 27.52 |
| | WEIGH IN TULLY | (Tullymurry Act-Badminton Girl | 27.52 |
| 650 | PICTURE WOMEN | (Kinloch Brae-Precious Story) | 40.93 |
| MONMORE  GREEN |   |   |   |
| 264 | NEWLAWN ADAM | (Ballymac Vic-Gurrane Princess) | 15.51 |
| 415 | DOWER FOR GOLD | (Zero Ten-Brickfield Lee) | 24.42 |
| 480 | RACKETHALL JESS | (Droopys Scolari-Leamaneigh Breda) | 28.05 |
| 630 | RIDGEDALE MAX | (Taylors Sky-Ridgedale Look) | 37.94 |
| 684 | BONZOS BULLET | (Vans Escalade-Lacken Sylvia) | 40.97 |
| NEWCASTLE |   |   |   |
| 290 | BALLYMAC SEXTON | (Ace Hi Rumble-Ballymac Sasha) | 16.69 |
| 480 | CAPPOQUIN AL | (Tyrur Sugar Ray-Rising Pearl) | 28.42 |
| 640 | BRAMBLE RAFA | (Sh Avatar-Swift Palmer) | 38.76 |
| NOTTINGHAM |   |   |   |
| 255 | FENN TIGER | (Razldazl George-Swift Tequilla) | 15.40 |
| 305 | TROY BELLA | (Tyrur Big Mike-Fire Height Brid) | 17.56 |
| 480 | NEWINN SHADOW | (Kinloch Brae-Newinn Expert) | 28.11 |
| 500 | SALACRES VINCENT | (Zero Ten-Incredible Lulu) | 29.55 |
| 680 | LOWGATE BELATRIX | (Windy Millar-Hawks Dutchess) | 41.35 |
| 730 | CONEY CACTUS | (Kinloch Brae-Swift Palmer) | 44.45 |
| PELAW GRANGE |   |   |   |
| 435 | TALK TO KVITOVA | (Tullymury Act-Droopys Kvitova) | 25.88 |
| PERRY BARR |   |   |   |
| 275 | YANKEY MAN | (Droopys Jet-Kilronan Kate) | 16.15 |
| 480 | LINDEAN LOCH | (Kinloch Brae-Risky Trophy) | 28.54 |
| PETERBOROUGH |   |   |   |
| 250 | PUCCA BULLET | (Razldazl Jaykay-Colorado Lauren) | 14.95 |
| 435 | CRACKER JOKE | (Droopys Scolari-Mohane Patient) | 25.82 |
| 620 | SENSUAL | (Tyrur Sugar Ray-Sequential) | 38.23 |
| POOLE |   |   |   |
| 450 | SOUND PLAN | (Droopys Jet-Star Spree) | 26.66 |
| 640 | DROOPYS EMU | (Droopys Ward-Droopys Dance) | 39.33 |
| ROMFORD |   |   |   |
| 225 | TREAD LIGHTLY | (Head Bound-Hometown Honey) | 13.52 |
| 400 | HEADFORD KEV | (Iso Octane-Tyrur Tulisa) | 23.62 |
| 575 | MURRYS ACT | (Tullymurry Act-Brave Maeve) | 34.83 |
| 750 | MAIREADS IVY | (Hondo Black-Winning Impact) | 46.71 |
| 925 | SLIPPY MASKA | (Kinloch Brae-Mays Maska) | 60.48 |
| SHEFFIELD |   |   |   |
| 280 | QUEEN ADELE | (Tullymurry Act-Skate On) | 15.82 |
| 480 | SWIFT ASPEN | (Kinloch Brae-Swift Palmer) | 27.83 |
| 500 | DOROTAS WOO HOO | (Ballymac Vic-Droopys Danneel) | 28.73 |
| 660 | CALZAGHE BRADLEY | (Paradise Madison-Oakfront Mimi) | 39.01 |
| 720 | SOARS ABOVE | (Premier Fantasy-Rossa Baby) | 43.48 |
| SUNDERLAND |   |   |   |
| 261 | AUTUMN PEPPER | (Moes Tavern-Distant Darkie) | 16.04 |
| 450 | AMEILAS CHARM | (Droopys Scolari-Dundrum Lemon) | 27.13 |
| SWINDON |   |   |   |
| 285 | MAGICAL THEO | (Definate Opinion-Ms Firecracker) | 16.34 |
| 480 | LEMMING ROWE | (Paradise Madison-Lemming Gold) | 28.76 |
| 509 | BALLYMAC REDS | (Vulturi-Coolavanny Angie) | 30.25 |
| 685 | BANGOR ELLA | (Droopys Cain-Bangor Alice) | 41.80 |
| TOWCESTER |   |   |   |
| 260 | FARLOE PONGO | (Kinloch Brae-Newinn Expert) | 15.27 |
| 480 | SALEEN ASH | (Royal Impact-Lystoll Ash) | 28.02 |
| 686 | FIRE HEIGHT JOSH | (Kinloch Brae-Acela Express) | 41.37 |
| 480H | FAR BANK FRANK | (Paradise Madison-Brinkleys Kinsel) | 29.25 |
| YARMOUTH |   |   |   |
| 277 | TYRUR BUBBLES | (Makeshift-Tyrur Quevega) | 16.36 |
| 462 | OH NONONO | (Iso Octane-Swift Salt) | 27.81 |
| 659 | BURGESS BOB | (Crash-Borna Talent) | 41.30 |