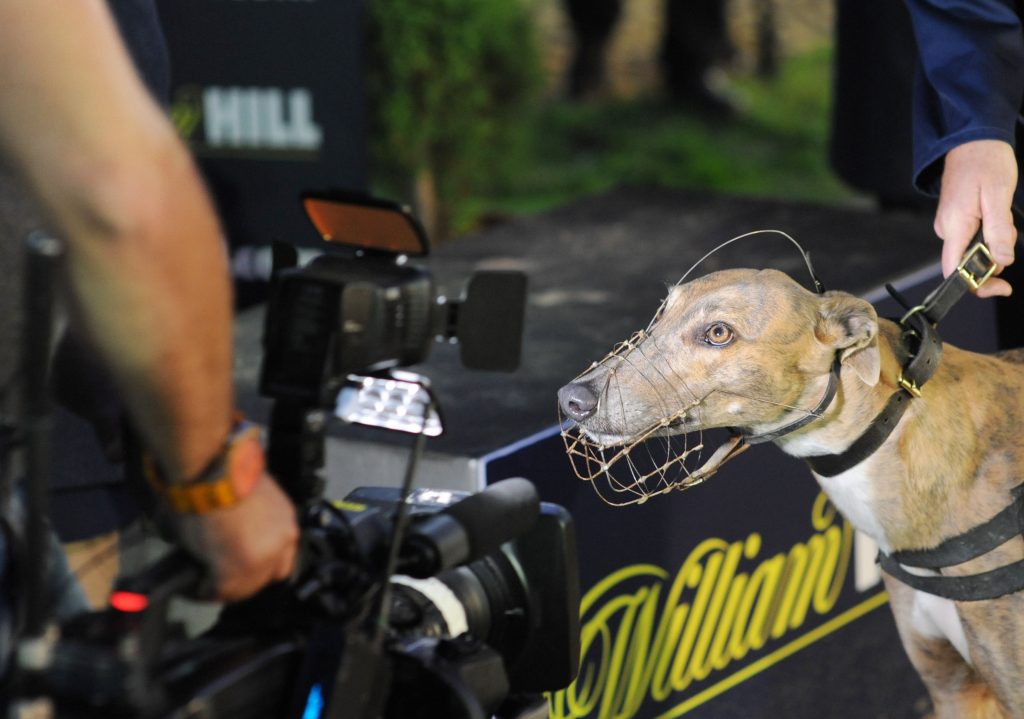 Loves a drama – my missus.
Starring a single woman, preferably plain, but with inner beauty and independent spirit. Alcoholic spouse. Dependent children. Boss is ripped young widower with a disabled child. Throw in a terminal illness, depression, the occasional illegitimate sprog or a dead cherished pet and herself is searching for the series link.
I think there is a danger that some greyhound folk are going down a similar dramatic route over the 'no dogs on SKY in 2018' prediction.
Traditionally, BAGS have gone to the bookies every autumn and said 'hand over £750K and we will deliver 30-35 dog programmes on SKY'.
The bookies then do their 'we haven't got any money, but we'll see if we can find it somewhere. Life is tough for us. . .'
It's an annual drama worthy of its own BAFTA.
Anyway – because of the media rights battle between ARC/GMG and SIS, the brokers, BAGS, are struggling to save the day.
GBGB have tried to do a 'Kofe Annan' on it, but are still waiting for a breakthrough between two sides who clearly don't want to play.
The bottom line – it is now just about impossible to imagine a SKY deal being reached, at least for the first half of next year.
What a disaster! No SKY card. Open racing will grind to a halt. No one will want to buy good dogs, so no one will breed them.
We are royally screwed!
Not is my world – for a variety of reasons.
First of all – I don't view the situation as long term. I could easily envisage a deal being brokered at some stage later next year.
Why?
Because the bookies £OVE dog racing.
It is the only reason the SKY coverage ever existed, or RPGTV.
(On the subject of RPGTV – I am reliably informed that ARC/GMG have offered them a deal to supply content in 2018 though nothing has yet been agreed)
The problem is – dog racing folk have always swallowed the betting industry's dismissive attitude to their sport.
Don't know why we bother. But we'll try to find room for you on the schedule (sigh). Now let's go and check down the back of that sofa.'
It is all bullshit.
Sooner or later, the media rights war will be resolved. The victor will then be charged with doing a TV deal.
Guaranteed!
There is too much money to be made.
So what happens in the meantime?
Well Richard Brankley tells me that he has already scheduled next year's Ladbrokes Golden Jacket and Puppy Derby with similar prize money to this. Bill Glass is planning to go ahead with the Arc at Swindon, Kevin Ackerman states the SKY deal does not affect his plans. I would expect to hear the same tale across the industry.
Now it is true, that there are 'some' reservations that the loss of SKY could cost sponsorship, but let's get real here.
The SKY greyhound deal will not affect the sponsorship budgets for Coca Cola, Panasonic, Nike, Prudential or any other global corporation.
Most dog meetings are sponsored by betting companies. (Except for Betfair who are in the same parasitic class as tapeworm and brain eating amoeba) The opportunity for LadbroesCoral to offer the Golden Jacket or Golden Sprint exclusively to SIS betting shop customers or streamers is a weapon in their war with ARC who will be thinking something similar.
But there is more to it than that. Kevin Ackerman reckons his sponsors, who usually have industry connections, would rather see their big race run on a Saturday night, compared to midweek, when they can more easily entertain clients and friends.
Bill Glass reminded me that the Saturday night Produce Stakes Final attendance is on par with Boxing Day at Swindon.
Tracks lose money by staging their SKY fixtures which are invariably Tuesday-Thursday and often on unfamiliar racenights.
So, if it doesn't greatly affect sponsorship –is there an argument that SKY is important to 'highlight the industry'
Really? Let's assume for one second that we lose a year's worth of SKY cards. Will that stop anyone knowing that greyhound racing exists? Would that mean the industry misses out on thousands of new customers?
We are talking participating customers here. What is the use of someone who simply watches dog racing but does not contribute to it in some way?
SKY has been broadcasting for 20 years but has certainly not transformed the greyhound industry.
It once was a more positive influence, when they had a huge budget and paid for their own lavish production costs.
They now want the programme funded and still treat us like 'filler'. There is no promotion of the dog programme. We are given no more importance than women's cricket, volleyball, or any other struggling sport desperately trying to attract attention like the drunk ugly girl at a party.
As for paying for the product and then being hidden 'behind the red button'. Absolute disgrace!
But SKY Sports have their own issues. They have split up their coverage to a series of different specialist channels reducing the chance encounter of the 'casual' sports browser.
Yet they have committed eye-watering sums to Formula One, which is seasonal and covers part of a week. They have lost a big lump of the product that SKY sports was built on – Premier League Football – to BT Sport and will lose more still, probably to Google, Facebook and/or others when the next deal, from 2019, is finalised.
So what sports will they want to show? The Financial Times recently reported declining SKY football viewer numbers of 14%. BTs football figures were also down.
Yes – owners and trainers want live TV coverage of their stars winning big races. But there are many other broadcasting opportunities out there and deals to be done with companies with more interest and innovation than SKY.
Content is king.
Which leads me to my final point. Did you watch the Colossus TV Trophy heats on Saturday?
If you did – it wouldn't have been on RPGTV or even their Youtube channel. You would have to download their app.
I see that as an important marker for the future.
How long will it be before we reach a stage where the only way to watch any significant race will be with the track themself controlling their own pictures, their own data and. . . . their own betting opportunities?
So lets keep the non-SKY deal in perspective and not turn a sport into a drama.